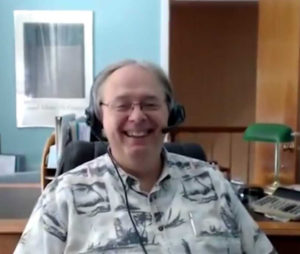 Last week, I noted the top posts on Strata-gee based on page views – quite simply, those articles that attracted the most eyeballs. We could have called that post – the Readers Choice Awards…as these were the stories that…collectively…so many of you read.
Now, I'd like to share with you those stories that I think are significant or important stories – or themes, really – even if they were not the most read. So this version I'm calling the Editor's Choice for Top 2018 Stories.
See the Editor's Choice for Top 2018 Stories…
2018 was another eventful year in our industry that offered a little of everything from major expansions (SnapAV and AVAD)…to major collapses (Gibson and Thiel). There are also many industry players in transition, certainly CEDIA (new strategic plan, new CEO, divested Expo, acquired Tech Summit), Emerald Exposition (acquired Expo & CE Pro), Krell (management transition), Onkyo (from Gibson to TCL Multimedia) and many more.
This process is not an easy one for any editor. It's a little bit like asking a parent…"Which is your favorite child?"…you love them all. I only publish stories that I believe are significant. But what I try to do here is to boil the hundreds of articles into a few important themes.
Here, then are a listing of the Editor's Choice for Top 2018 Stories (in no particular order):
CEDIA Conundrum
To be sure, CEDIA is undergoing tremendous change and we published what is probably a record number of stories about the trade association in 2018, including:
O'Connor Named CEDIA CEO, 'Status Quo' Wins the Day – In this piece, we noted a major shift in strategy for an organization that previously wanted to seek the best CEO in the country to run the group, conducted an expensive executive search to locate him (yielding Vin Bruno), only to summarily fire him with no explanation, and ultimately name a 16-year association employee (Tabatha O'Connor) as CEO. O'Connor has had no CEO experience, nor any integration experience in her career.
After a Year of Study, CEDIA Announces Their 'New' 3-Year Strategy – CEDIA took a full year, working with a highly paid (said to be in the 'six figures') strategic consultant, to develop an all-new strategic plan. Many readers have told me that they feel that the organization is out of touch – adrift with no clear sense of purpose – so a new strategic plan sounds like a great idea. But the plan the process delivered sounded like rehashed versions of tactics that either are already being done, or had been done in the past. Rather than hoisting a flag to rally members around, this new plan felt like more of the same.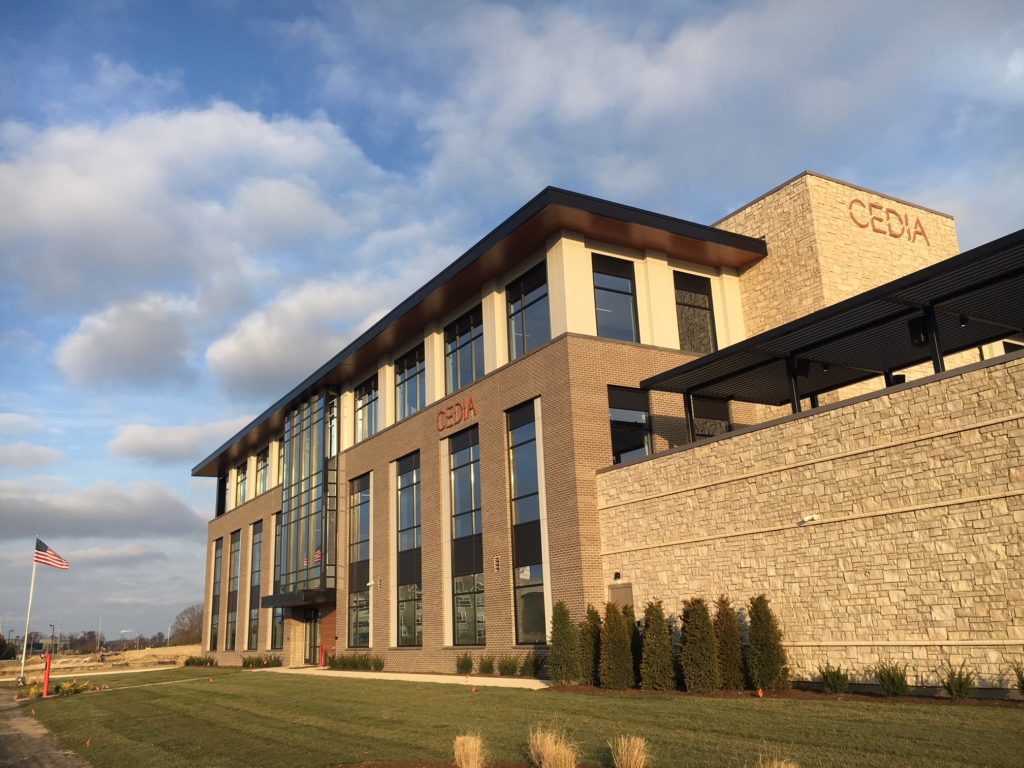 Technology & Business Summit Acquired by CEDIA – When CEDIA sold the Expo to Emerald Expositions, their rationale was they didn't want to be an exposition company. They said that they wanted to get out of the show business and redeploy resources to other more important activities (such as education) to benefit members. Then, in April, without warning, CEDIA got BACK into the show business by acquiring the Technology & Business Summit…a rep show. No explanation was ever offered to members as to why CEDIA made such an investment representing a total course reversal.
CEDIA Tells Members Everything's Fine; But Is It? – In November, CEDIA held their annual members' State of the Association presentation. It was an overwhelmingly positive self-assessment, with top line points presented on a range of initiatives. Our story walks you through this presentation which provided only a little information on a lot of subjects. Two areas of the presentation caught our attention – first, although the organization reported revenues were up and expenses were down, it still lost a million dollars for the year – which they say they expected due to the association being in transition. Second, although not completely clear in their presentation, it looked liked the number of members had declined (see the next item below).
CEDIA Admits Membership Declined in 2018 – During the membership presentation above, I was confused by a slide which seemed to suggest a decline in the number of CEDIA members. When I asked about it during the Q&A period, they responded that membership renewals had just opened up and they expected membership to come in at about the same level as 2017. Only when reaching out to CEDIA after the event, and asking questions to get clarification about the confusion did I learn that actually, CEDIA is expecting a decline in the number of members. This could be (as one Association executive suggested) a "wait and see" by members on the execution of the new strategic plan. Or, we would suggest, it could also be a definitive thumbs down on the Association's new direction.
Specialty Struggles
Although declines have slowed, one theme I've been following for some time now is the progression of decline in the Specialty AV business. Clearly, as trends have moved away from consumers enjoying critical music listening, and group music listening, turning largely to smartphone-supplied MP3 music files offering predominantly background music, Specialty was dealt a hard blow.
Factor into this situation the fact that the middle class, those who in the past aspired to embrace better entertainment products, has been economically squashed in the aftermath of the last major recession – limiting their ability to pursue that passion should they want to. And we are left with the upper end of our industry in serious decline.
A complicating factor to this story is the interest of some private equity groups – cue the ominous music – who can barely disguise their glee at being able to purchase some formerly high-flying Specialty brands at now bargain-basement prices. Never mind that these PE folks have no clue on how to revive the brands – in most cases they resort to a lame attempt to harvest whatever remains of their past brand equity…or slap a premium name on a new hot product, like Bluetooth speakers…riding that horse hard until it collapses and dies.
Last year (2017), Strata-gee published an intensely popular series of articles on both Bowers and Wilkins (B&W) and Classé on this theme of the decline of Specialty. Here, in 2018, are some of the stories Strata-gee offered following the continued challenges of those better brands trying to find a path in this new world of technology:
Thiel is Toast, Specialty Audio Takes Another Hit – Surprisingly, this article is one of the most-read I have ever written in the more than a decade I've been doing this. It was likely given a bit of a viral boost I suspect from consumers desperately seeking information from the woefully uncommunicative new ownership of Thiel. Sadly, I was regularly receiving emails from consumers that can only be described as…desperate. Also, Strata-gee benefitted from some mainstream news organizations who linked to its Thiel coverage, particularly this story…as they too struggled to get any info out of the company.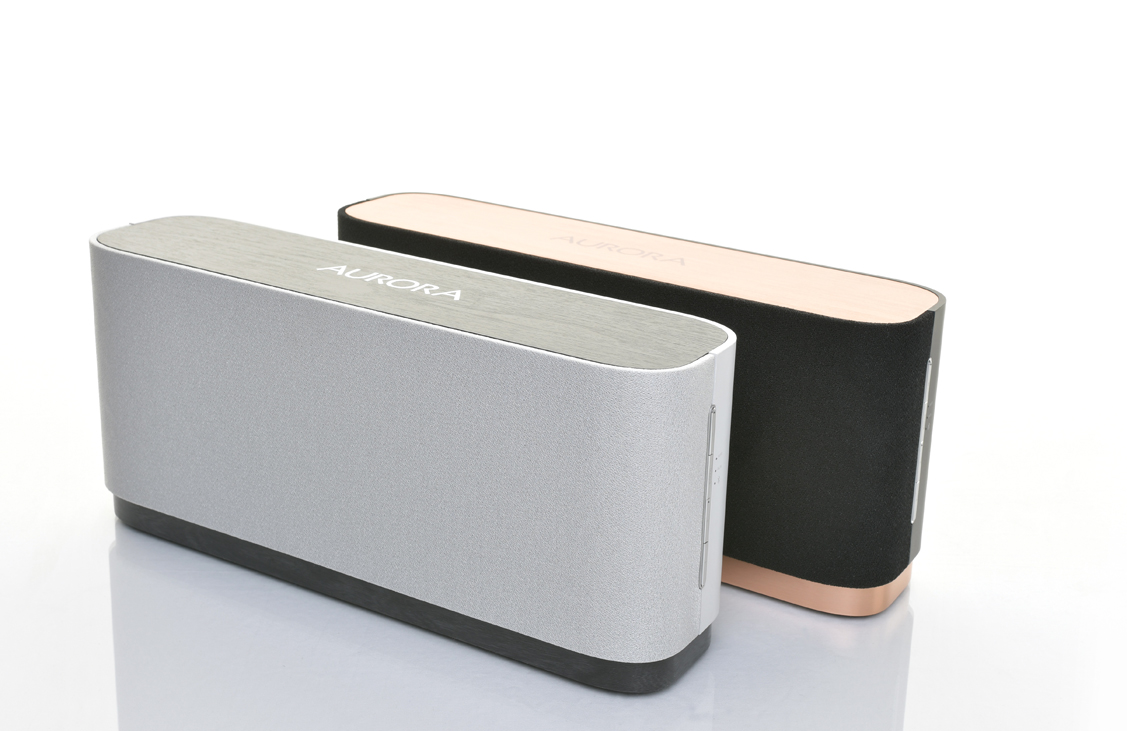 King Thiel is Dead, Long Live Coherent Source Service – In what was for me a bit of a surprise, one positive story to come out of the Thiel collapse was the emergence of Coherent Source Service, launched by long time Thiel employee Rob Gillum, who purchased the company's service operations prior to its bankruptcy. Customers rejoiced when they heard this news, as I learned from many direct communications. Now, they realized, their investment was still safe, with support still available.
The Forgotten Thiel – Another bright spot for me occurred when I received an email from one of the founders of Thiel, Tom Thiel. In this story, we reveal the contents of an extensive interview with Mr. Thiel, brother of the more widely known Jim Thiel – another of the company co-founders. Tom was generous with his time and shared a wonderous amount of detail and color about the founding and early days of Thiel. Jim Thiel passed away in 2009, but Tom Thiel lives on with an interesting intersection in the continuing saga of Thiel Audio.
Thiel Audio Files Bankruptcy in Bitter Coda to a Sad Song – And finally, we reported on this final stage of Thiel…it's official bankruptcy proceedings which are taking place now. It was, as I wrote, a bitter coda to a sad song…
Is Krell Out of Business? – This story investigates the many rumors we heard of difficulties at Krell Industries, another well-regarded high end brand of electronics. Although not all of the rumors turned out to be true, clearly Krell was facing challenges.
With A Sharper Focus on Krell, a Blurry Picture Emerges – After our first story appeared, more sources came forward, compelling us to look again…and dig deeper. Here we began to get more detail on the depths of Krell's issues. Owner Rondi D'Agostino granted us an interview and partially admitted to some of the challenges the company faced.

Krell's Comeback Commences, See How Here – Krell hired a new COO who put together a turnaround plan to get the company back on track. We covered that part of the story as well. Strata-gee readers want to know what's going on as the Krell saga continues.
Monster & Noel Lee Must Pay Beats Nearly $8M in Legal Fees – OK, some would argue that Monster Inc (Monster Products, Monster Cable) is not a specialty brand in the same vein as the others we've covered. But we have watched this once high-flying company struggle to adapt not only to the loss of Beats, but the changes in the market. Noel Lee had a rough start to 2018, with a judge finding he must pay Beats nearly $8 million…and learning that upon that win, Beats filed a $100 million lawsuit against them.
Monster Throws a 'Hail Mary,' Pays Millions for Super Bowl Ad – Just one month later, we learn that Monster decided to throw literally millions of dollars into a Super Bowl ad. It looked a lot like a Hail Mary football play…

Is Monster Money a Massive Mistake? – In June, Monster surprised everyone by announcing that they were filing with the SEC to launch a new cryptocurrency called Monster Money. A somewhat confounding development that we followed closely. By November, Monster Money was dead after the SEC rejected Monster's filing for serious deficiencies.
SEC Rejects Monster Cryptocurrency Filing, Notes 'Serious Deficiencies'
It's Official – Monster Money is Dead
Sonos' Patent Win Over Denon's HEOS
Sonos v. HEOS – War is Over, Peace Has Come – After a nearly four-year battle, Sonos emerged victorious in their war with Denon, with a jury finding that their HEOS brand of wireless music systems infringed on multiple Sonos' patents. Sonos' win was virtually complete – with the jury validating its patents…and even invalidating some of D&M Holding's claimed patents. At the end of the day, HEOS will pay royalties to Sonos for the use of their technologies. That is exactly what I predicted back in 2014 when Sonos commenced their litigation.
Dramatic Distributor Consolidation
A 2-Time Win-a, Wally Whinna Sells Allnet to SnapAV – Back in March, Allnet Distributing was acquired by SnapAV, their first such acquisition. SnapAV is a hybrid manufacturer/distributor and this move seemed to signal a change in their strategy by acquiring a stronger local presence for a brand predominantly sold online.
Equity Owner of AVAD Doubles Down, Buys WAVE & Consolidates – Then in October, Kingswood Capital, the equity owner of AVAD, acquires WAVE, a predominantly Southeast distribution company and we get more evidence of a consolidation of distribution companies.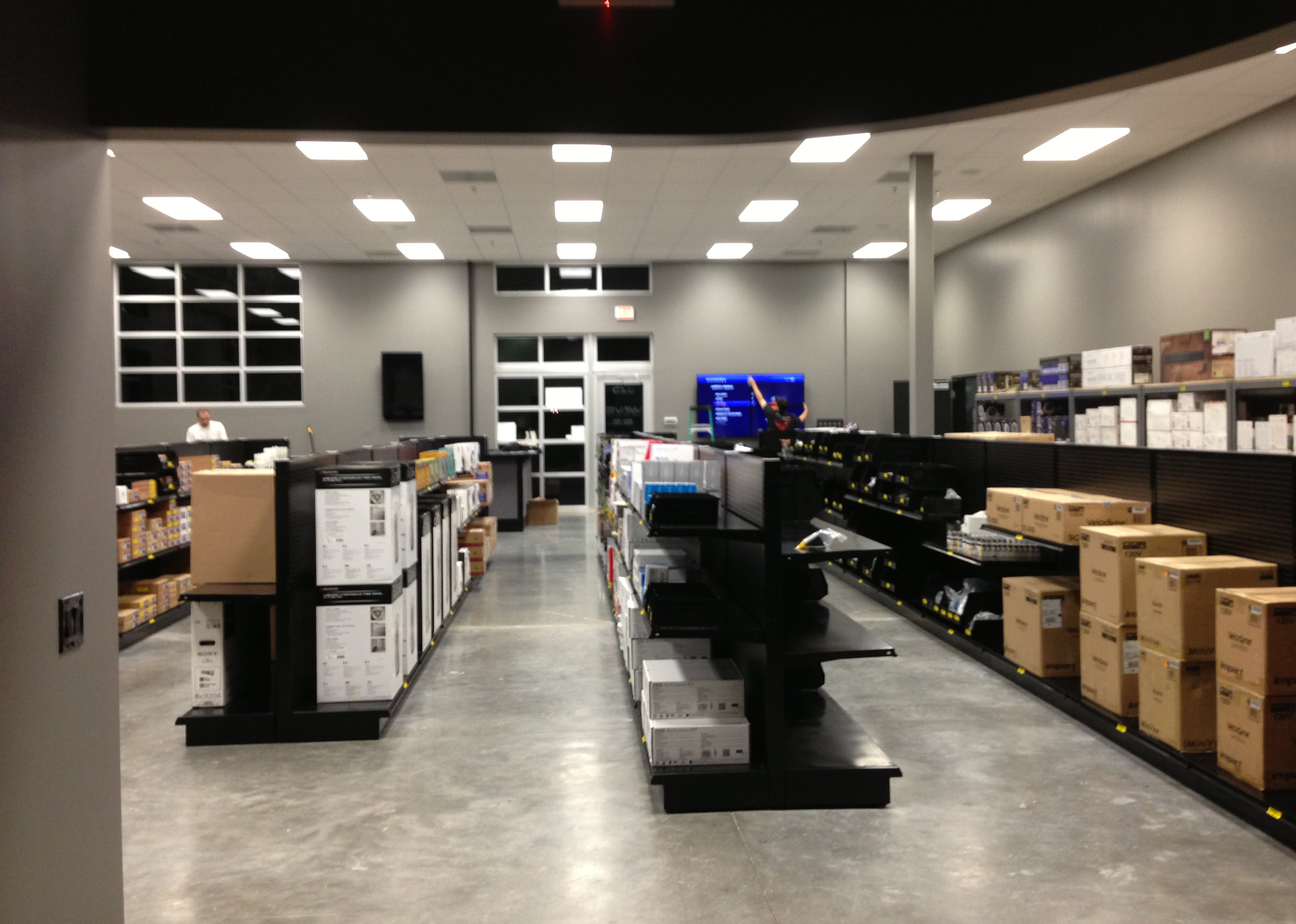 Does the WAVE/AVAD Deal Signal a New Era in Distribution? – In the wake of the Kingswood deal, we began to suspect this distribution consolidation and reported our thinking in this article. Little did we know that more evidence was just around the corner…
Expanding Local Presence, SnapAV Acquires Volutone – Yep, the very next month, word came out that SnapAV purchased Volutone, a California distribution company with multiple locations…and the race is clearly on for domination in national distribution. But clearly, we are seeing a consolidation of regional CI distributors.
Trade Media Buyouts & Market Consolidation
Glowacki Out as Editor of Residential Systems – I didn't realize it at the time, but something big was brewing in the custom integration trade media. The beginning of my realization was this story about Jeremy Glowacki, the founding editor of Residential Systems, being forced out of the company after its acquisition by UK-based Future plc.
The Top 3 Integration Trade Media Groups Were All Acquired in Last 12 Months – Then, word emerged about Emerald Expositions acquiring certain properties from EH Publishing, including CE Pro, and the picture began to become clear. All three of the top custom integration trade media publishers – NAPCO/CT Labs (Dealerscope/Technology Integrator/Connected Design), EH Publishing (CE Pro/Commercial Integrator), NewBay Media (Residential Systems) were acquired within the previous 12-month period. This is a stunning amount of consolidation and suggests the media environment is still troubled. That makes this one of the biggest stories of the year in my book!
An Exceptional Dedication to Dealer Education
Deep Dive: New Dana Innovations HQ & Training Ctr – In what I can only describe as an exceptional dedication to training and education, this story relays my experience going through training at Dana Innovations new HQ building. Not only was the 2-day course incredibly comprehensive and informative, Dana Innovations (Sonance, iPort, TruFig) committed huge resources to building one of the most impressive education centers I've ever experienced. Even more impressively, top management participates in all dealer training…yet further indication as to how this brand stays ahead of the pack of competitors. Clearly as top of a top story as you can get.
Impending Economic Downturn
Are You Prepared for the Coming Recession? – For the sake of transparency, I can tell you that this post was not even close to being one of the stories that drew the most page views. And it may or may not surprise you that I have taken a lot of grief since it was published – with one reader even accusing me of creating "click bait." But I consider this article to be one of the most important ones I wrote this year. In it, I pull together several economic indicators – many in housing, the prime driver of our last recession – to show readers where our economy has prominent signs of taking a downturn. Since then…the signs have only gotten more acute.
So there you have it. There were many other themes and stories that I feel are very relevant, but these were the top themes of 2018. I can't wait to see what 2019 brings!