BREAKING NEWS
Major Restructuring at Leading Publication by New Owners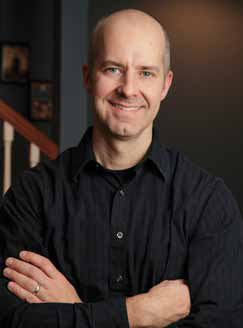 This week, subscribers of the digital version of Residential Systems Magazine are getting more than the usual expert advice and latest news on the custom integration business in their newly received June issue – they're getting a farewell message from the magazine's editor-in-chief – and founding editor – Jeremy Glowacki. In a surprise move, new owners Future Plc, a global British media company, has launched an aggressive restructuring program which, as is typically the case, has resulted in staff cuts at multiple levels, up to Glowacki's senior position.
See more on this shocking exit of a popular CI industry editor…
Like most magazines, every issue of Residential Systems magazine features a column from the editor called an "Editor's Letter." In the June issue, this month's edition is titled Time for Change.
You might think this is yet another thoughtful essay from an editor known for his insight and ability to rise above the daily matters to tap into deeper, fundamental, more long-term industry issues. But this month, the change Glowacki is referring to is his exit from the company.
'An Entire Magazine's Worth of Blank Pages'
The column starts with Glowacki reminiscing of when he and colleague Kirsten Nelson first took on the task of creating content for the non-existent, soon-to-launch Residential Systems when, for that very first issue, they metaphorically sat there staring at a blank page. Although Glowacki, who is one of the nicest guys you'll ever meet in the technology business, says "I was more than a bit overwhelmed by the work ahead of us," and "filling an entire magazine's worth of blank pages with content made me break out into a cold sweat" – the two went on to create, build, and grow one of the top trade magazines for the custom integration business.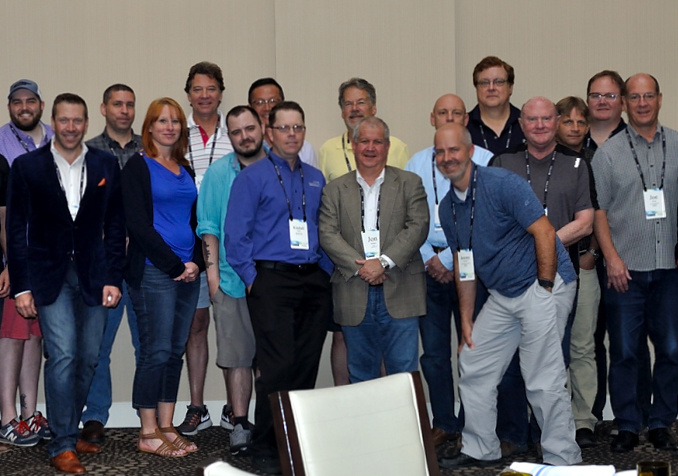 For those of you not around then, Glowacki recalls how he and Kirsten made the "calculated decision to focus on business solutions rather than 'technical how-to' articles" – a formula that served them well then…on up to today, eighteen years later.
Too Much Credit for Others, Not Enough for Himself
Good guy that he is, Glowacki selflessly spends much of this last column crediting other people for the magazine's success, including "expert columnists and contributors who continue to lend credibility to our publication to this day." He even goes on to name them, including long time columnists and contributors like Sam Cavitt, Henry Clifford, Tony Grimani, John Sciacca, and more.  He additionally calls out to acknowledge the magazine's "seasoned industry voices," including Llanor Alleyne, Pete Baker, Dennis Burger, Mike Heiss, and even yours truly, Ted Green.
Finally, Glowacki tips his hat to integrators, manufacturers, publicists, and CEDIA staff…as well as some of his NewBay colleagues as he wraps up what must have been a very difficult piece to write. It's kind of a – "it takes a village" to create a trade publication – kind of a message.
An Editor's Insight
As is his way, Glowacki downplays his personal contribution to creating this economic enterprise, the good ship Residential Systems magazine (and website). But in fact, an editor's insight, instinct, and intuition have a huge sway in what stories get covered, how they get covered, and the message they deliver. And the success of that magazine is directly connected to the power of its editorial to draw readers. No readers – no advertisers…no advertisers – no publication. It was Glowacki who made sure the Residential Systems' content was smart, sensitive, accurate and forward-looking.
Where Residential Systems goes from here is anyones guess. In a brief conversation with Glowacki, he declined to divine what this reorganization means in terms of where Future Plc may be going with NewBay Media and all of their various properties, like Residential Systems. At this point, he's firmly fixed his gaze forward rather than looking over his shoulder..rightfully focusing on his future.
Excited at What the Future Holds, Whatever That Is
Telling me he's excited to open his mind and look at different, if related paths, Glowacki sounded excited and optimistic. This is understandable, publishing is a tough business these days. There are a whole host of issues, thorny issues, with changed economics that are plunging almost all media organizations into turmoil.
Certainly, no matter where his journey takes him, it will almost certainly build upon his extensive experience with technology…and his long list of deep contacts with the captains of the technology industry.
You can see Jeremy's farewell column here…
Here is Jeremy's new contact information:
Phone: (317) 379-5630
Email: jglowacki1970@gmail.com
Twitter: twitter.com/jeremy_glowacki
LinkedIn: Jeremy-Glowacki
Facebook: facebook/JeremyGlowacki
CORRECTION:
May 23, 2018 – 11:04AM Eastern – a correction was made to Jeremy's new email address which was missing a digit as originally published. Sorry for any inconvenience this error may have caused.