Get Our FREE Newsletter –
The
Strata-gee SYNCH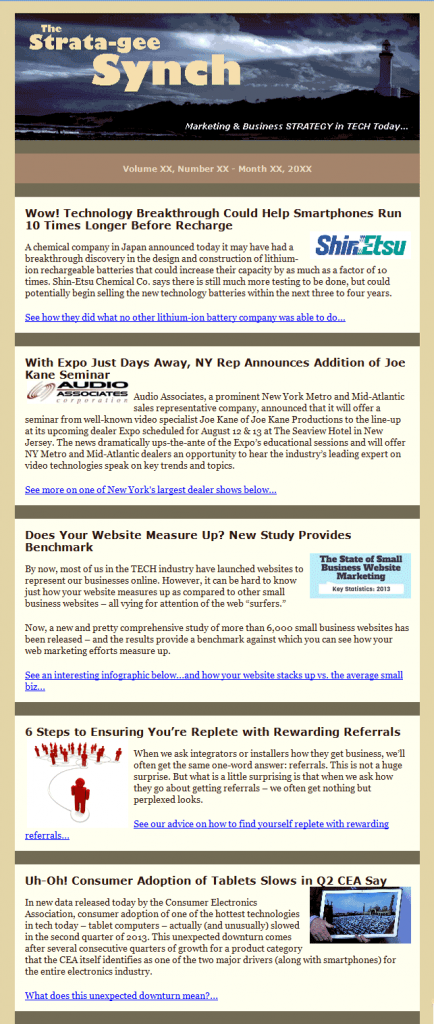 Read all the latest TECH industry news, trends and strategies by subscribing to our FREE Strata-gee SYNCH newsletter – the best way to stay in Synch with Marketing & Business STRATEGY in TECH Today. The SYNCH is from the publishing division of The Stratecon Group, a TECH industry marketing company. (See more on Stratecon here…)
Every week we bring you stories from around the TECH industry with a strategic angle. Then once a week we send out the Strata-gee SYNCH newsletter keeping our subscribers on top of the latest content. And BREAKING NEWS SYNCHs keep you informed on timely breaking stories.
AND THE BEST PART IS…It's FREE! Simply enter your name and email address in the spaces below and you'll receive future issues of the SYNCH. (You can unsubscribe any time.)
NEED ANOTHER REASON TO SUBSCRIBE? How about a FREE BONUS?! Subscribe now and you'll get Stratecon's popular Marketing Roadmap template for FREE. A prominent Florida integrator said this template "transformed" his business. Transform YOURS today!
SUBSCRIBE HERE!