A Dramatic Shift in SnapAV's Strategy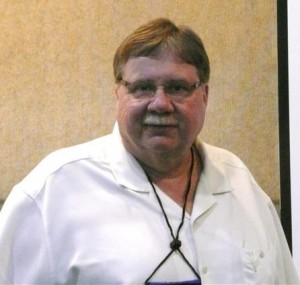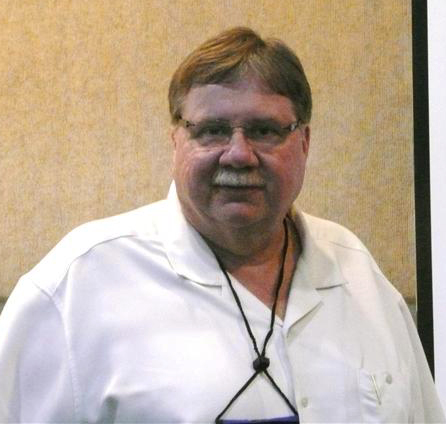 SnapAV announced today that it has acquired Allnet Distributing, the Chicago-based distribution company owned by Wally Whinna, who years ago sold a distribution company to Ingram Micro as part of their acquisition of AVAD. This makes Whinna a two-time winner, having created two distribution companies and selling them off, likely for a handsome profit – this time to industry powerhouse SnapAV.
See more about this latest acquisition by SnapAV…
The official announcement on this transaction came from SnapAV's headquarters and positioned the deal as allowing SnapAV to "better serve Midwest dealers." However, it's clear that this deal is about much more than that.
SnapAV is a national distributor of brands, mostly of its own creation. Growing out of a North Carolina integration business, SnapAV learned early on that they could bypass manufacturers by going directly to suppliers in China and silk-screening their own brand on the products. While it is true that anyone can do this, it is not as easy as it sounds, and SnapAV began to launch a series of innovative processes and products to master the strategy.
A New Phase for SnapAV

"This past year, we looked for ways [to] improve our service in the Midwest," said John Heyman, SnapAV CEO. "This acquisition offers dealers in the region faster shipping times and the option for local pickup-which will help them grow their business."
Perhaps because of these beginnings as an integrator, SnapAV always had more of a focus on the integrator, as opposed to most other manufacturers who are more product-focused. Taking advantage of their disintermediation, SnapAV passed on their cost savings in the form of more profit to the end integrator. This allowed them to build a strong base of integrators who often felt a greater sense of loyalty as compared to their other brands.
Holes in SnapAV's Assortment
Over the years SnapAV has grown the number of categories in which they participate, first with homegrown brands and products. Then later, SnapAV, itself acquired by a private equity company, began to use acquisition to more easily enter categories more quickly. For example, they acquired Sunbrite TV for outdoor televisions and more recently Autonomic, a networked music distribution system.
But one challenge for them is that it is difficult to be a one-stop shop. It is almost impossible to be all things to all people…which means that there inevitably will be holes in their assortment that force integrators to shop elsewhere to fill those niches.
Allnet's Wide Assortment Meets More of SnapAV Dealers Needs

To try and address this situation, SnapAV has launched a couple of different programs. One Stop is a partnership with a select group of brands who offer products that SnapAV says it has no intention of developing, such as remote controls. These products are offered and sold through SnapAV, with it acting as a distributor. In addition to this, they launched SnapAV Affiliates, another group of brands that offer their products to SnapAV integrators.
It seems likely that one attractive element of this acquisition of Allnet is the tremendous breadth of products being offered by Allnet. While SnapAV may find it difficult to service all the unique needs of their integrators, Allnet's amazingly wide assortment hits every niche. With Allnet now part of SnapAV, they can rest assured that, throughout the Midwest at least, SnapAV dealers can get just about anything their hearts desire.
That is, if Allnet can hang on to their existing brands.
Allnet May Lose Brands Who Don't Want to Do Business with SnapAV
As SnapAV's market share grew over the years, some in the industry came to refer to them as the evil empire, as they offer strong competition to both distributors and manufacturers. We'd be willing to bet that this deal will draw some interesting conversations with Whinna's long time supportive vendors, many of whom likely consider SnapAV a competitor. Now that Allnet IS SnapAV, it is quite possible they will lose some of those lines that their dealers value.
SnapAV has four company owned distribution points: Charlotte, NC; Dallas, TX; Fresno, CA; and Plainview, NY. These warehouses are stocked with SnapAV products and manned by SnapAV employees. Note that, up until now, there has been no distribution center in the Midwest. Certainly part of the motivation behind this deal is to address that hole in the center of the country.
In Person Services Not Currently in SnapAV's Repertoire
Of course, SnapAV could simply open up their own warehouses throughout the Midwest to accomplish this. But they chose to buy Allnet which comes with four warehouses, one in Illinois, Michigan, Indiana, and Minnesota. It also comes with warehouses fully stocked and fully staffed. And Allnet offers will-call pick-up – something not offered in SnapAV warehouses.
"When you look at the culture of our two companies, this deal just makes sense," said Wally Whinna, President of Allnet. "We always strive to put dealers' needs first, and we're grateful to have a partner that shares those values."
Will It Work?
Time will tell as to whether the perceived benefits of buying Allnet were worth the premium paid as part of the acquisition, as compared to opening their own facilities. But certainly, an interesting shift in strategy from SnapAV.
Learn more about SnapAV by visiting www.snapav.com.
See all about Allnet at: www.allnetdistributing.com.