We reported last week that Krell Industries owner Rondi D'Agostino vehemently denied reports we had received from various sources that the company was in bankruptcy or considering bankruptcy. D'Agostino said that things may not be perfect, but it's business as usual at Krell. Even better, she told us, the company is close to finally launching a new model. Sounds good…right?
Since our report was published, the trickle of sources approaching us about Krell…became a torrent. In messages public (in the Comments section below our original article) and private, we heard from more sources, many directly connected with Krell, who told a much different story.
See a more detailed picture of Krell's situation…
Over the last week, we've had multiple communications from sources that say our article did not paint a proper picture of the situation at Krell. The company, they told us, is in serious financial distress. The evidence of this, they said, is obvious if you look a little closer.
So we did that and it didn't take long to find confirmation of some of the troubling reports from these sources. Multiple sources, for example, told us that the company is seriously behind in paying commissions for product sales made by their independent sale representative salesforce. How far in arrears is Krell in paying commissions? In some cases, at least a full year-and-a-half behind in paying earned commissions.
More Sources with More Disturbing Stories
In addition to this, sources told us that the company struggles with cash flow, as many of its suppliers have suspended credit terms, demanding cash-in-advance for shipments. With this being the case, according to our sources, the company is constantly in a hand-to-mouth situation with their limited resources shifting from one priority to another depending on the need of the day.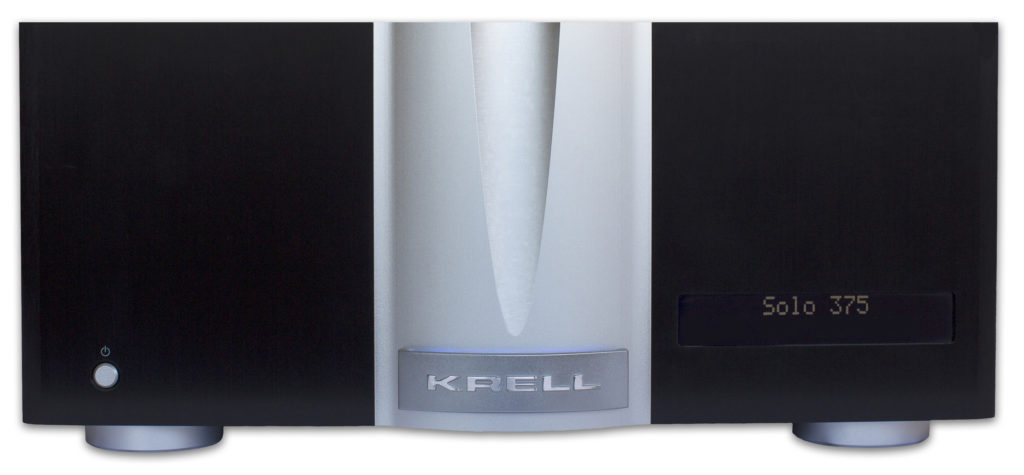 We reached out to Krell again, armed with these new, more specific allegations from multiple sources. In a telephone interview with co-founder Rondi D'Agostino, we asked for her response to these allegations.
D'Agostino Takes Us Back in Time
Speaking to us, initially, in a very halting manner as she reached for the right words, D'Agostino first answered these allegations by explaining the situation when she reacquired control of the company a couple of years ago. The company had gone through a tough period in which she had been at odds with a significant financial partner. The conflict was ultimately resolved with the exit of this partner and with D'Agostino in full control of the company.
"When I got the company back, there were a whole host of hidden issues," D'Agostino explained. "Mostly in the way of undisclosed liabilities. And we have been struggling really to get things under control…and it has been a little bit on the hard side."
Behind on Rep Commissions?
When we drilled down specifically on the issue of unpaid sales rep commissions, we asked D'Agostino, are all of your reps owed back commissions?
"It's certainly not all of them, but there are several that have not been paid," she acknowledged.
So, with this admission, Krell, it seems, is confirmed to be in a weakened financial posture. D'Agostino immediately followed these admissions with a promise, "But shortly, [your sources] will no longer have the problem, because I'm going to arrange to pay them very shortly."
Co-Founder Claims, Money is Coming
This last statement perked up our ears. If money is tight, how will you pay them, we asked D'Agostino.
"New funds are going to become available and actually, those are going to be some of the first people I'm going to pay because they've been so patient…not that they really had much of a choice," the Krell co-founder told us.
D'Agostino declined to reveal the source of these funds publicly, but she assured us that the company will be receiving them in the next 30-45 days…perhaps even sooner, "…with a little luck."

Have Vendors Cut Credit Terms?
We went on to discuss the information we had received about company vendors cutting their credit lines and insisting on cash-only terms. D'Agostino told us, regarding the company's vendors tightening terms, this is only partly true.
"In some cases yes, and in some cases no," she told us. "It's not the case for all of our vendors. There are always some vendors that demand to be paid at the time of providing whatever they're providing. In fact, I'm sure that throughout our history, there have been people [vendors] who have made us pay in advance for certain things – it's just the way that they do business."
The Industry is Changing…via Credit Cards
D'Agostino told us, this is the changing way of the industry – more goods are purchased on credit cards than in the past. Many of Krell's shipments are its customers [dealers] are purchased via a credit card. And Krell pays for some of their goods and services via a credit card as well.
"Actually, it's not perfectly rosy here," D'Agostino admitted. "I don't want to put myself at a disadvantage [by discussing this publicly], but I don't want to lie either."
But D'Agostino told us that these kinds of issues are what she has been dealing with, and working on, for the last two years or so, since getting control of the company back. She told us that she has taken many proactive steps to address those "hidden issues." Much of this, "such as paying off vendors and so on," she says, has been rectified…but there is clearly more to be done.
Even so, she sees the light at the end of the tunnel.
Of Rocks and Hard Spots
"What it's come down to is that because of the things that cropped up after I became the owner, I haven't been able to put enough dollars and time to produce the new line of products that we have already designed," D'Agostino told us. "That's going to be my focus going forward – the new products that have been designed for about a year now."
Speaking with more enthusiasm, D'Agostino told us she looks forward to a period of time where they will "refresh the line" by phasing out certain existing models and replacing them with all-new designs, which she believes will drive the company is a much brighter direction. Summing up her experience over the last two years or so, D'Agostino told us:
"It's called being between a rock and a hard spot."
Learn more about Krell at: www.krellonline.com.