After a tumultuous five-year period, which began in 2012 when Thiel was sold to Tennessee private investor David B. Griffin, we can now confirm that Thiel Audio has been closed for good. Failing some kind of 11th hour rescue, another great American audio brand will be relegated to the dustbin of history.
See what we know of the closing of Thiel Audio…
We first reported on the strong rumors the company would be closing in December. Multiple sources were telling us it was all but over. We were able to confirm that the company had just laid off most of its staff at the end of November, as was originally reported on Facebook in an almost wistful post by departing Director of Engineering for Thiel, Dennis Crosson.
"A week ago Monday, it was announced that our company was closing and that Thursday was our last day. It was not a shock because we had watched our business remain stagnant for a very long time.
But when we reached CEO Elyse McKenna to confirm these rumors, she strongly denied that the company was closed. She did admit that significant changes had taken place, including significant layoffs, but she insisted that the company was still open.
"So, we are very much still open for business – I don't know exactly where that [news of their closing] has come from," McKenna said with remarkable equanimity. "Yes, there have been some changes to position us for our next phase of development. But as of right now, we are absolutely open and moving forward."
The Boom Drops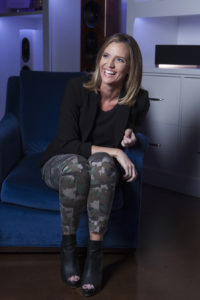 McKenna told us repeatedly that Thiel would soon be announcing their new direction in Q1 2018. Now, that announcement appears to be moot – in an email exchange with McKenna in the last few days, she confirmed the rumors of Thiel's closing:
"We had spent the last part of 2017 working to secure a round of funding for Thiel Audio. Sadly, that funding fell through and the decision has been made to close the company. This isn't the outcome that any of us were hoping for as my team has worked incredibly hard to relaunch this brand and product. We made great strides heading in the right direction and simply ran out of time. It has been a massive undertaking and we were eager to conquer the challenge. I am thankful for the opportunity to have lead such a talented team and wish everyone associated with Thiel Audio the best in their next ventures."
Former Executives Comment
Bob Brown, former Interim COO and a Board of Directors member in 2012 told us that this news was sad, but he wasn't too surprised.
"Because they didn't know the industry, they didn't understand the importance of relationships in the specialty audio business," Brown said, with a tinge of frustration in his voice. "Yeah, Thiel is a great brand and I'm very sad to see it go. But, truthfully,  I mourned it's passing a long time ago and have moved on. Still, it's a shame."
Tom Malatesta, CEO in 2016 and part of 2017, told us he was proud of what his team was able to accomplish in the short time they were given.
"Very proud of the team I put together. We turned the company around. The job Mark Mason executed as Director of Music Industry Relations, attracting the music talent and industry participation for AURORA, created a "wow" factor for the company and brand to build on. Unfortunately the situation is now a mess but I salute all the folks who tried to make it work over the past several years. Ownership never comprehended the brand nor its position, past and future, in the marketplace."

THIEL CS3.7
Micah Sheveloff, owner of WIRC Media, Thiel's public relations firm who represented the company for many years, including during some of their best days…remembers the company for its true heritage.
My agency, WIRC Media, had the honor of representing the THIEL brand for roughly a decade. THIEL speakers were born from an unfettered passion to make great sound, which is how I discovered the brand as an audio salesperson in 1984. Everyone at THIEL worked to achieve the same goal—from the CNC operators and driver build techs to sales administration—it was all about building superb speakers and getting them to eager consumers. THIEL was an inspiration to me. And as a musician, I became accustomed to the overt dimensionality and precise instrument placement within the soundstage that Jim's phase and time coherent designs seemed to present so magically. I understand that the reality of the world is that nothing lasts forever, however I feel like having represented the THIEL brand, and the memories that encompass those experiences, are held in a special place. Wow, we had some fun! And I am reminded of it every time I turn on my HiFi system.
Unfortunately, This Outcome is No Surprise
For long time readers of Strata-gee, this outcome is likely not  much of a surprise, as we've been following the long, slow decline of this brand ever since the 2012 sale. There will be plenty of time to conduct a detailed post-mortem, but we can think of a few "contributing factors" to this brand's demise.
First – New owner Griffin had absolutely no previous experience in the technology business…none…zippo. Beyond that, neither Griffin nor any of his subsequent management teams, had any experience in the high-end, high-performance audio segment. In the high-end specialty audio, relationships are almost as important as product design and technology. Yet, after the departure of the initial turnaround team, including Bob Brown and Stephen DeFuria, the company's communication with its dealers, reps, and the market overall was absolutely abysmal.
Second – The challenge of reinvigorating Thiel would have been difficult for even an extremely knowledgable and highly experienced audio expert. The fact is, the specialty audio world had changed dramatically and many companies were struggling to find their way in this new wireless, multi-room, Bluetooth speaker world. Even companies more stable than Thiel faced extreme challenges trying to course-correct for the shifting winds of consumer preference. Many are still struggling to do that.
Third – Elyse McKenna, who was appointed as Thiel's CEO in the middle of 2017 in replacement of Tom Malatesta, was the fifth CEO at Thiel since 2012. In five years, Thiel Audio had five CEOs, five different management teams in charge of the company, five entirely different approaches to running the company. There was no consistency is strategy, approach, tactics…even product development. You don't have to be a Harvard MBA to appreciate the lunacy of this approach.
Fourth – An over-estimation of the power of a specialty brand…and an under-appreciation of the context of its utilization. The new owner at Thiel believed that the brand was so strong that they could go to China and buy wireless speakers that they could sell at a higher margin because of the power of the Thiel brand. But it didn't work, at least in part because context matters. For example, take the brand Apple – a very powerful brand. But put the Apple brand on a cheap dog collar and watch the product just sit there. The context of the brand's reputation matters.
Fifth – When consumers are confused…they DON'T BUY. This is an old marketing axiom that still holds true today. The company first offered the Thiel brand, then they launched the Aurora brand, and finally the Aurora by Thiel brand. They attempted to change the Thiel brand definition while at the same time that they were trying to launch and define the new Aurora brand – on both a music performance space and wireless speakers – ending up with a hazy, not clearly defined Aurora by Thiel brand. I'm confused just trying to explain it.
Didn't Stay Committed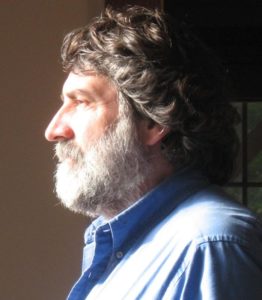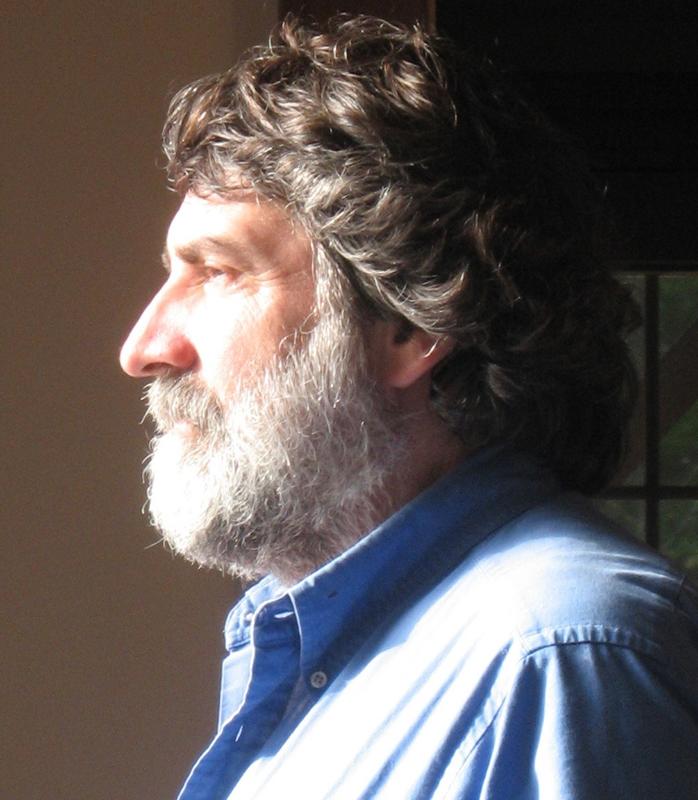 But at the end of the day, the biggest issue is that Griffin did not stay committed to any one team or strategic direction over the long haul. It takes at least two or more years of concerted effort to establish a brand on average. But with new teams every year, and new strategies and approaches…no one strategy was given an opportunity to gain traction. This is classic mis-management at the ownership level.
Had Griffin and Thiel's management team done everything right, they may still have failed. But the zig-zag path they did take almost guaranteed failure.
The World Changed
Thiel's world changed dramatically in 2012, when a Nashville investor named David B. Griffin bought the by-then diminished Thiel Audio company – a once proud leading brand in the high-end loudspeaker business. Founded by engineer and chief technology strategist James Thiel, along with his brother Tom Thiel and college friend Kathy Gornik Thiel had a good run and made a name for itself. But it wasn't the first bit of drama the company endured…that first traumatic turn of events took place in 2009 when Jim Thiel died as a result of cancer.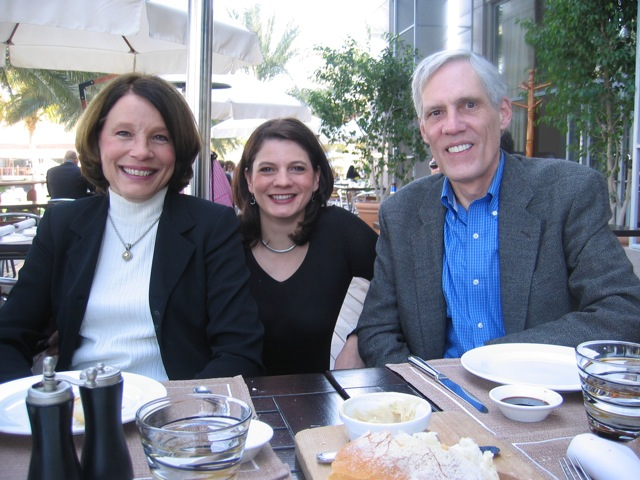 Jim was more than the company's titular head…he was it's chief engineer and technology strategist. Passionate about music and it's reproduction, Thiel developed the theory, based on Jim's research, that phase coherence and time coherence were the most critical elements in sound reproduction. Their design, known as Coherent Source technology, served as the basis of several series' of speakers from the company, many of which earned respect and solid critical acclaim. Even if you didn't agree with some of his principles, you respected his commitment.
The Wind Out of Their Sails (and Sales)
Losing Jim in 2009 just took the wind out of the sails of the company. And while the company's other engineers picked up the slack, other market forces and strong headwinds began to buffet the company…leading then-CEO Kathy Gornik to make the decision to look for investors. Gornik told Strata-gee about it in an exclusive interview in 2013:
There was "…a confluence of events – including Jim's death, the changes in consumers' audio tastes that had been ongoing for years, and buying patterns of consumers that rendered the audio specialist a more minor role in the scheme of things," Gornik told us. "If we were going to adapt, we needed fresh ideas across the gamut of the company and this meant having capital to invest. We had already begun this process but we needed to proceed with greater speed."
It turned out to be, as we know now, a fateful decision.
All That's Left Now
A skeletal team remains at the company wrapping up details before finally closing the doors. Sources tell us there is significant inventory of the Aurora speakers that remains and there is no word yet on how the company intends to dispose of them.
The Thiel Audio website is still active and can been seen here: www.thielaudio.com.