Although things often move slowly in the world of high end audio – models stay in the line for years, product testing goes on for months, policies are practically carved in stone – upscale loudspeaker manufacturer Thiel Audio is undergoing an incredibly rapid series of changes in the wake of its purchase last November by a group of Tennessee-based investors. Their latest addition, the well-known industry personality Bob Brown as a Board member and Interim COO, generously granted strata-GEE.com an interview to discuss in detail just where Thiel is at – and where it's going.
See what Brown told us about how he came to join the company, and where Thiel is going…
We originally broke the story of the Thiel purchase back in November 2012 when multiple sources contacted us to tell us that "the word on the street was" that Thiel had been purchased by some mysterious private equity company. Thiel would have hardly been the first specialty brand purchased by a PE company – and the thought sends chills down the backs of many in the industry as it can often signify the beginning of the end of that brand. Private equity (PE) groups tend to place financial returns ahead of brand commitment and usually either gut the product quality to drive greater margin returns – or blast distribution wide open in a grab for a quick sales boost.
About a week after the purchase last November, we were offered an interview with new CEO Bill Thomas who chuckled as we asked about his PE company. "It's not all that fancy," Thomas told us as he went on to say that the new owners were really not some high-falutin' financial company looking for a quick buck. In fact, they are just three good friends who felt that Thiel was a great opportunity. Thomas also said they clearly understood the value of the Thiel brand and they were determined "…not to screw anything up with that."
Addressing CE inexperience…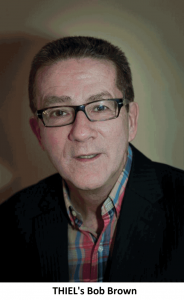 Still, as well-intentioned as this new ownership may be, given that none of the three partners had any CE industry experience, they were clearly at a disadvantage. However, Thomas has moved quickly to address this potential shortcoming by hiring Bob Brown as both a Director and Interim Chief Operating Officer (COO), effective February 1st.
Brown has a long career in CE, predominantly in the specialty and high end segments. Most know Brown from his 17-year stint as President and CEO of Lenbrook America, the U.S. distributor of NAD electronics and PSB loudspeakers.
Stephen DeFuria joins as national sales manager…
And only two weeks after the Brown announcement, Thiel announced another key hiring – Stephen DeFuria – who was brought on as National Sales Manager. DeFuria replaces outgoing sales manager Brad Paulsen.
DeFuria also has an extensive CE career on the specialty side of the business, including both in retail and in manufacturing. DeFuria, ironically, had many years ago sold Thiel when he worked at Audio Vision in Boston. And DeFuria worked side-by-side with Brown at NAD throughout the mid- to late-90s.
Tonal mix…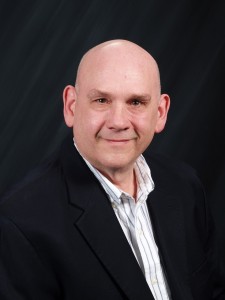 Earlier this week, Brown spoke with us by telephone in a wide-ranging discussion on how he came to connect with Thomas and Thiel, his vision of what the challenges are for a company that is widely-rumored to be struggling, and what the go-forward opportunities are for the new ownership. During the multi-hour interview, Brown's tone shifted from one of casual reflection, to one with precise and detailed observations, to one with – at times – intense outbursts.
Brown, an old pro at working with the press, can be charming, sarcastic, forthcoming, cautious, pedestrian, political, cryptic, loquacious and at times…to quote a British friend of ours, "spikey" – which means he can exhibit sharp edges depending on the subject area a nosy reporter may inadvertently wander into. On this day, we found him helpfully struggling to accommodate us by being as transparent as possible, while being simultaneously constrained by a non-disclosure agreement he signed with the company.
Our first surprise…
Perhaps our first discovery was that Brown is not a full-time employee of Thiel. Thiel is, in fact, a client of his consulting company. This was partly the reason for the title "Interim" COO. "We'll see what the future holds," Brown replied when we asked if the term "interim" would eventually come off his title.
We asked Brown how he came to be connected with Bill Thomas and Thiel. "I was recommended by an industry friend," Brown told us almost apologetically, as it was not a particularly unique or exciting story. Thiel contacted him late last year and they met at last month's CES in a meeting that "back-boned the whole thing."
Title evolution…
And where did his unique title come from? "Believe it or not, we didn't start with a title in mind," Brown explained. "That kind of evolved [during subsequent discussions]."
But Brown went to his interview well prepared. You see, Thiel had been on the market for several months (perhaps as long as a year) and one of the other groups looking at potentially purchasing the company had forwarded him the Thiel "pitch book" – an offering book that contains detailed information on the company. The pitch book often includes detailed financial data such that a potential buyer can determine whether to buy the company and how much to offer.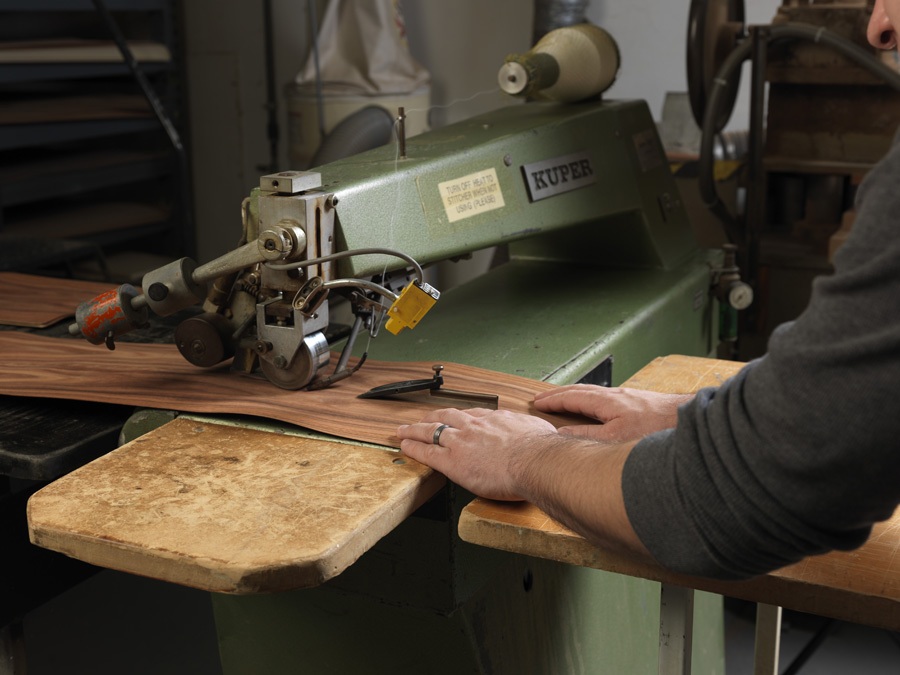 Is the pitch a curveball?…
One of the members of this unnamed group had sent the Thiel pitch book to Brown almost a year ago, seeking his thoughts and insight on the company. Brown had reviewed the pitch book, did some analysis which he provided to his friend and then set the matter aside and forgot about it over the ensuing months. Forgot about it, that is, until Brown saw our interview with Bill Thomas.
"I loved the interview he gave you," Brown said. "To the extent that he possibly could be – when you stop and think when that acquisition happened – he was being as open and honest as he [could be]. I found him to be refreshingly candid. I just felt like, after reading your interview, I wanted him to succeed – I didn't want him to fail."
Twist of fate…
In a strange twist of fate, shortly after reading our interview with Bill Thomas, the company reached out to Brown to discuss his working with them. Needless to say, he remembered the work he did on the Thiel pitch book months before…and very much wanted to pursue the discussion.
Brown wanted us to know that the message conveyed by Thomas in the strata-GEE.com interview jives with his direct impression of all of the owners. As a group, Brown says, the new owners are open-minded, engaged, and willing to learn. They have significant "management experience" and solid "financial acumen." They are also, he emphasized, willing to invest whatever resources are necessary in taking Thiel to a new level of growth.
Willing to step-up…
Probably one of the best examples of the company being willing to step-up their investment into the company was their decision to bring Stephen DeFuria on board, Brown told us. DeFuria's position is as a full time, brand advocate for Thiel – a line he knows well and a company for which he has a deep respect.
Brown was quite pleased, both with how quickly Thiel moved to address this critical position – and with the choice of DeFuria, who Brown says is the perfect choice for the brand. Echoing his statement in the press announcement of DeFuria's hiring, Brown said, "It's hard to imagine someone more uniquely qualified to lead the sales and marketing initiative for this storied brand."
"See to me, that position was far more important, far more critical, that it be filled by a full time, permanent evangelist," Brown emphasized, referring to DeFuria's hiring.
Splitting time…
The previous sales manager, Brad Paulsen, was a contract employee that also represented another unrelated company – an electronics line called Prima Luna. This meant that Paulsen split his time between the two companies at what, in Brown's opinion, is a critical juncture for Thiel. "I don't know how you make that work," Brown said, strongly punctuating the point.
We then asked Brown to give us a sense of what the existing situation was at Thiel based on his initial assessment. What, we asked, is the baseline you're facing as you seek the challenge of growing this business. With this question, we had apparently drifted into an area that was outside Brown's comfort zone. Perhaps here is where Brown felt constrained by his NDA.
Finally forging…
But we persisted – literally asking the question four times before Brown finally forged into this territory. His response was interesting. When he first traveled to Thiel's facility in Lexington, Kentucky, Brown said he felt like it was "a trip back to 1979."
This impression was probably the result of a company that – once it had decided to put itself up for sale – stopped investing in updating facilities and machinery. Brown said he was used to specialty companies being a little "quirky," and Thiel certainly fit this bill. It was, he told us, a "little bit of Deja Vu" taking him back to his days at Kloss Video – which also had a quirky facility.
Real people who are really the key…
But on a much more positive note, Brown says that Thiel has some real key people at headquarters that are just a tremendous resource.
"There were three such people that I got to spend some time with…" Brown enthused, "…that had encyclopedic knowledge of Thiel, love for the brand, [and were] tremendous assets – and could recall, from the top of their head, questions I had. So balance a company that has gone through a year of being on the market – to a company that's recently acquired with new owners with a small core group of people that were just wonderful and well-informed and well-intentioned and that's how I would summarize what I had found."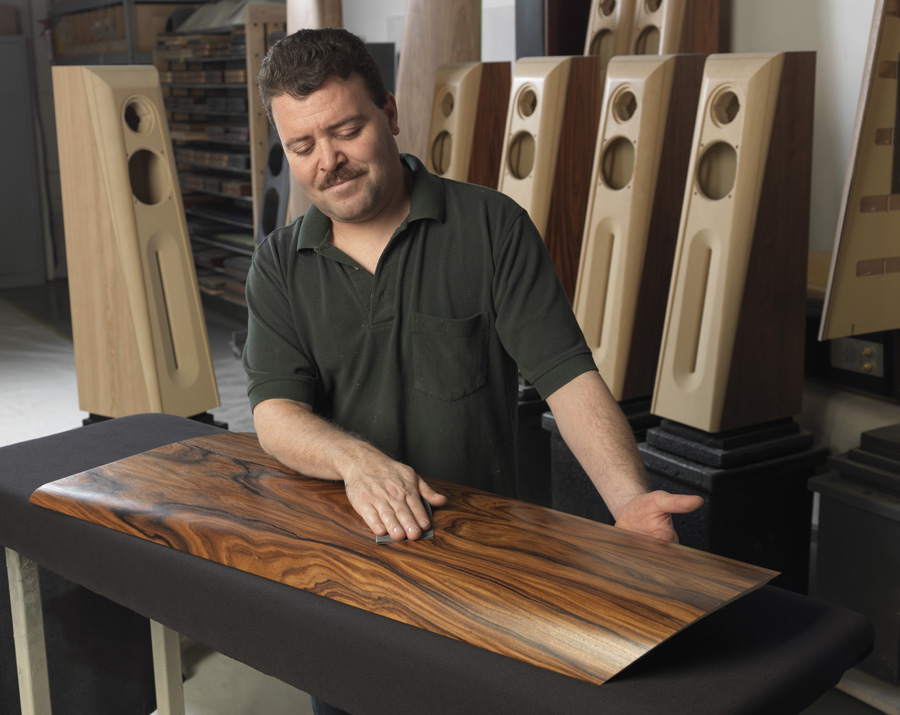 Mesmerizing…
The three employees that Brown found extremely helpful were Gary Dayton (tech guy), Lana Ruth (sales administration), and Rob Gillum (production). Gillum in particular, Brown said, has such unbelievable knowledge of Thiel products that he found his stories and explanations "mesmerizing."
Brown declined to provide us with any financial data, or any information that was clearly subject to the NDA. But as we persisted, he answered it obliquely by discussing the issue of survival, which he acknowledged that some in the industry have questioned.
"I'm not sure the brand would have survived without being sold," Brown suggested, although he said he was not in a position to know that for sure. "To me the bottom floor was letting people know that there are new investors, its a new day…with no baggage, no history, no negative vibes…that are willing to see this thing through. Whatever questions they [dealers and distributors] had on the survival have been answered…now its a question of what do we do with this."
And the plan is?…
Now that we had an idea of what Brown had found in Lexington, we asked him what the go forward plan was. Brown said that – given that he was only about three weeks into working with Thiel – he is working on a plan now and that everything is still being reviewed and digested. But he maintains that he had some great meetings with the folks at Thiel last week…and he is confident.
"I think the general direction is pretty much agreed upon," Brown declared. "Making the best use of the brand's legacy…not extending the brand beyond things which are logical to its position in the marketplace…and getting involved in areas where it is logical."
Too soon for specifics…
And while it is still too early to give us specific examples of these concepts, Brown exuded confidence that there is tremendous upside potential in just initially getting the company back on track.
"There's an upside of at least a multiple just getting the brand's legacy re-established," Brown offered. "By just improving everything from the product, to the efficiency of the manufacturing, to the delivery schedule. There's a significant upside by just doing Thiel the way that people wanted it to be done and seemed to remember it being done. You can do a lot without getting anywhere near new product – although new products are always necessary."
An improvement of every aspect…
This new ownership is serious about moving forward. Aside from hiring a new full time national sales manager, the company has decided to re-join CEDIA. Apparently, Thiel had dropped out of CEDIA years ago. When Brown suggested in a meeting that the company should be more directly addressing this channel, the new ownership signed up with CEDIA…within an hour of him suggesting it.
For now, the focus for Brown is on infrastructure over the next few months. The new owners are "…planning to update everything – from the machinery, to the people, to the engineering." And as far as the engineering, it's "not going to be all internal or all external" but a mix of the two. "There's going to be an improvement in every aspect of the company."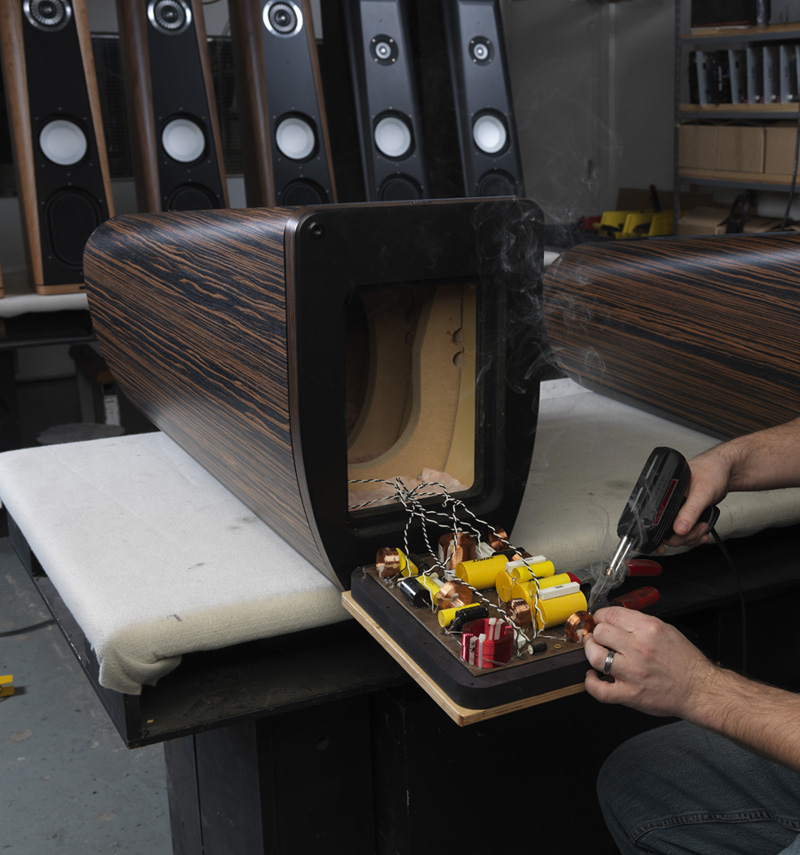 What needs to be updated? Everything…
According to Brown, everything needs updating. "Sales sheets, pricing, process, the communication…all needs updating," Brown told us. "There's the whole international sales structure that needs to be looked at. There's a lot to be improved in this company – not taking away anything from what's been done so far."
We couldn't let Brown go without asking about one of the more controversial decisions that Thiel made a couple of years ago – the decision to sell the brand into Amazon.com. Brown initially declined to get into that, saying he didn't want to preempt DeFuria who, as national sales manager, will be making decisions about distribution structure.
Coming out of the jungle…
However, after conferring with DeFuria, Brown called us back to confirm that Thiel had ended the relationship with Amazon.com. And if Amazon is still selling Thiel, a fact that we've independently confirmed, then they are simply selling off their remaining inventory.
Brown's enthusiasm for working with Thiel was palpable. "I was always taught that you should ask yourself this question first, 'What's good for the brand?' If you ask yourself 'What's good for the business?" first, you can make a lot of mistakes. But if you ask yourself, 'What's good for the brand' first, then you'll usually make good decisions."
Bottom line? "There's lots of opportunity" connected with Thiel, Brown said firmly.
For more information on Thiel, visit: www.thielaudio.com.