*

Strata-gee.com

EXCLUSIVE*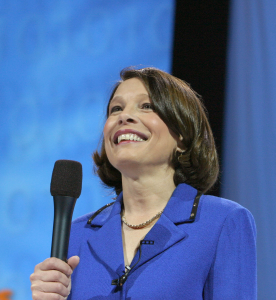 Much has been written on the changes at Lexington, KY-based Thiel Audio Products Company (Thiel) in the wake of its purchase by a group of Tennessee investors that we first reported last November. Shortly after their acquisition, strata-gee.com was invited to speak with Bill Thomas – one of those Tennessee investors and now the new CEO of Thiel Audio. And a couple of months after that, we had the opportunity to speak with new Thiel interim COO and Board member Bob Brown.
But many Thiel-related reps and dealers kept asking us about co-founder and former President Kathy Gornik. Some of this curiosity was related to rumors that Gornik had been forcibly removed from the respected high-end loudspeaker company that she helped found. And some of the interest centered around an unanswered question, not covered by any of the press (including Strata-gee.com) as to why Gornik decided to sell the company.
Now, Gornik has granted Strata-gee.com an exclusive interview…to tell her side of the story…
Thiel was founded in 1976 by three college friends including engineer Jim Thiel and Kathy Gornik. Thiel, an engineer, carried strong opinions about speaker design philosophy and had a strong and recognized commitment to constantly pursue purity and perfection by advancing the state-of-the-art of loudspeaker engineering design. Gornik handled sales and went on to deal with the business side of the business as the company's President.
Unique to the universe of engineers – although not unlike some other well-known pioneering engineers in the electronics industry – Jim Thiel also had a passion for music. This led him to develop a line of loudspeakers that many hailed as some of the best in the industry.
A source of coherency…
Thiel was committed to the concepts of phase- and time-coherence in his pursuit of loudspeaker accuracy. Ultimately, he created what became known as the Coherent Source design concept which continues to drive their product design philosophy to this day. Thiel products have won many, many industry awards.
Jim Thiel died from cancer in 2009 – a seminal event that touched off a series of developments that ultimately led to Gornik's decision to seek new investors in the company. When we first approached Gornik to talk to us about these events – they were still too fresh…too emotional…for her to address.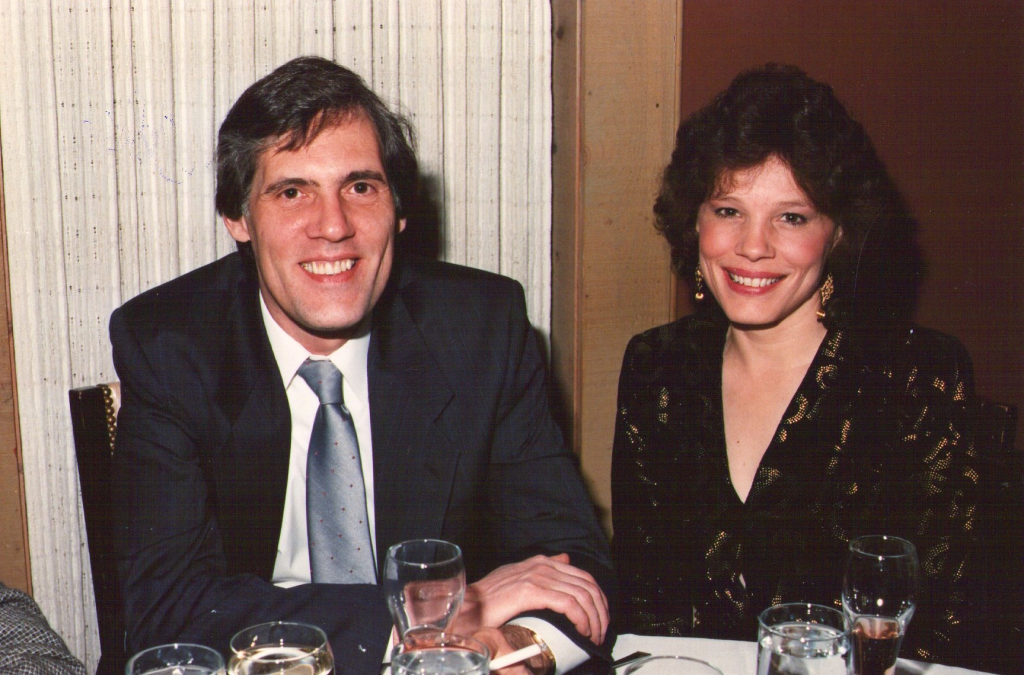 Added perspective through the passage of time…
Finally, as time passed…and perhaps, provided her with some perspective…Gornik agreed to answer our questions through an email exchange that opened a window onto the thought process that drove her decision to seek outside investors, and ultimately, sell and leave the company.
When the sale originally took place and was revealed last November, many in the industry were not surprised. It had become well known that the specialty side of the retail and electronics industry were declining, causing extreme stress on many of the players. So news of Thiel being sold was – for some – not a huge surprise.
The emergence of a mysterious entity…and a keeper of the keys…
But many long term supporters of Thiel became extremely concerned. The original story was that some mysterious, unidentified private equity company had purchased Thiel. Many in the industry hold to the thinking that private equity financial types often change companies in unexpected, and often negative, ways trying to extract a profit. Fueling this concern, word circulated that none of the new investors had any industry experience.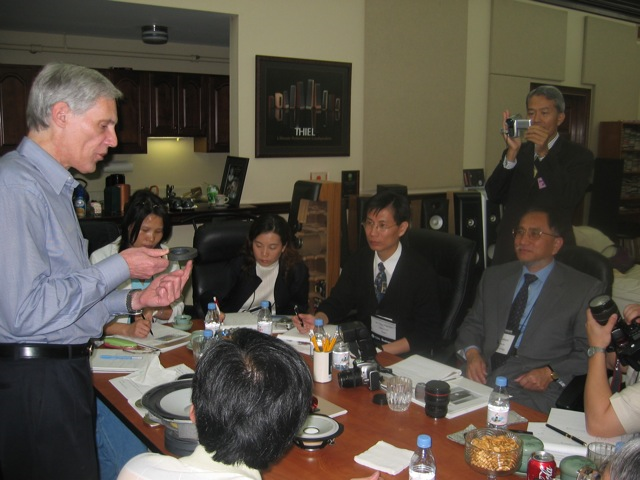 Originally, the market was told that Gornik was staying on – welcome news to many Thiel supporters who viewed Gornik as a kind of "keeper of the keys" to Jim Thiel's legacy. But very quickly the story changed to reports of disagreements between Gornik and the new owners…culminating in Gornik leaving the company within just a couple of weeks.
A sudden force of change…
Gornik commented to us on these events, explaining her mindset as matters approached – and unfolded.
"Jim's illness and death changed things for all of us at Thiel, and we grieve the loss to this day," Gornik told us. "It was a poignant time for me on many levels…"
Change – major change – was suddenly forced upon the company in the wake of Thiel's passing…and Gornik says, with obvious emotion and appreciation, that employees rose to the occasion.
"It still astonishes me to think of their [the employees] willingness to face and accept the loss of Jim, their rising to the occasion with such passion and gusto, and doing so with so much care and commitment for the company and its values," Gornik said. "You learn a lot about people under duress, and they [the Thiel employees] are remarkable beyond anyone's right to expect."
Not the only challenge…
But Thiel's passing wasn't the only challenge facing the company. Our industry was also changing in a major way. Many upscale brands were struggling with the dramatic drop-off in the number of specialty retail storefronts and their sales were dropping precipitously. Many revered high-end brands began experimenting with new types of distribution, products, and policies. Limited distribution was quickly becoming nothing more than a fond memory.
Still in the midst of an economic slowdown, and an industry consolidation, Thiel was tested as never before. Gornik saw the changes taking place in the marketplace, and knew that is was necessary to take action.
There was "…a confluence of events – including Jim's death, the changes in consumers' audio tastes that had been ongoing for years, and buying patterns of consumers that rendered the audio specialist a more minor role in the scheme of things," Gornik told us. "If we were going to adapt, we needed fresh ideas across the gamut of the company and this meant having capital to invest. We had already begun this process but we needed to proceed with greater speed."
A capital idea…
Once Gornik had reached these conclusions, she began seeking an investor to participate in this process. Of course, with the economic downturn – and the sluggishness of the more traditional consumer electronics markets – this was easier said than done.
Beginning in December 2011, Gornik retained a firm to help in the search for serious investors. The process took almost a year…and how the situation ended up was not necessarily consistent with how she had envisioned it would at the beginning.
"Ideally, it would have been great had we found a minority investor so we could still determine the course of the company," Gornik mused. "This was not to be."
Yet another path not taken…
Still, even though the situation had taken a different tack, Gornik was game. The new buyers were to take control of Thiel and, initially, Gornik was to stay on board for some period of time and shepherd the transition. However, this plan quickly fell apart.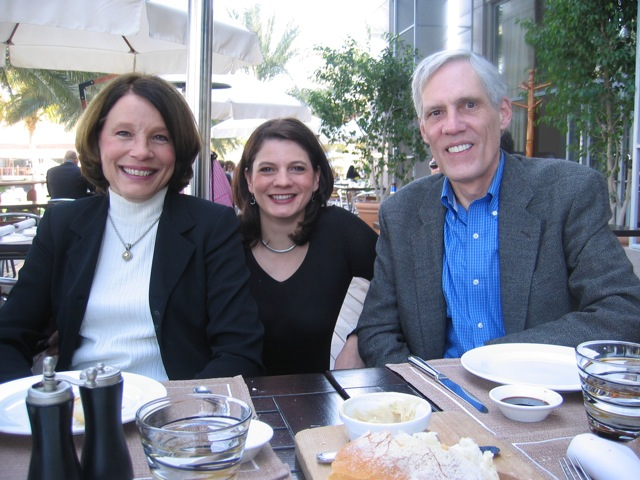 We reported that disagreements between Gornik and the new management quickly emerged. Confirmed through multiple sources, we were told of loud shouting matches and open disagreements. [Ed. note: Gornik strongly disputes the assertion that there were any "loud shouting matches and open disagreements."] While Gornik did not want to comment on  any of the specific incidents surrounding her separation – she did agree to more generally describe the situation.
"I had thought I would stay with the company for at least a while to help in the transition," Gornik admitted. "But it became clear quite early on this was not a role I would play. The new ownership, and rightfully so, wanted to make their own mark in their own way."
Of friction and grace…
And so, though there was a quick build-up of friction forcing her decision – Gornik gracefully…and quietly…left the company. Accompanying her was Dawn Cloyd, Thiel's International Sales Manager…and Kathy Gornik's daughter.
For some Thiel supporters…this is the worst case scenario. Many were stunned at the rapid series of events and remain concerned about where Thiel is headed at this point. We asked Gornik, where does she see them going?
"Because they were not from our industry and, consequently, not aware of Thiel prior to their introduction to it, they came with neither prejudices nor awareness about who we were and how we got that way…except to note that, indeed, we had a great reputation and a great brand," Gornik declared. "I don't know their plan for Thiel, so I guess we will all find out together where things are heading."
It's done…
What's done is done, and Gornik expressed to us that – while she experienced some "grief" upon her initial separation from the company that she was so wrapped up in for so many years – she is now in a very good – and peaceful – place.
Gornik told us "…it's clearly the right move for me to have made. I'm more peaceful than I have been in a long while and am excited about my new-found freedom and working with Quadrant Solutions for growing their magnet business."
As we recently reported, Gornik joined Quadrant Solutions – a supplier of magnets and magnetic products to industry. Although they have some business in the consumer electronics space, Gornik will seek to dramatically expand that business based on her many years…and many contacts.
There is only one regret…
But Gornik does have one regret – that it all happened so quickly. Because of that, she wasn't able to say a proper good-bye to so many industry colleagues and friends.
"I know it [her sudden departure] was a great surprise to many folks, and for that I am sorry," Gornik said sincerely, "particularly to those distributors, dealers and reps who were working so hard along side us to move Thiel forward. I can't express how much I appreciated their support, and it was not my plan to depart so quickly and unexpectedly. I had sincerely hoped to continue our mission and to celebrate our mutual success in the future."
Finally, Gornik summed up her feelings saying, "It has been such an honor and great pleasure to work with all of them and I can only wish them the very best as they navigate the challenging waters they find themselves in."
Gornik can be reached at Quadrant Solutions (part of Quadrant Magnetics), which can be found at: www.quadrantmagnetics.com. Or you can email her at kathygornik2@gmail.com.
For more information on Thiel Audio, see: www.thielaudio.com.