CEDIA announced this week that it was promoting Tabatha O'Connor to permanent CEDIA Global President and CEO. O'Connor, a sixteen-year CEDIA association employee, had recently been serving as the "acting" President and CEO in the wake of the sudden dismissal of former CEO Vin Bruno in 2017.
Unfortunately, what this means is the organization has decided to go back to day-to-day association management of operations, rather than drive growth through a strong, visionary CEO with industry experience and great force-of-will to stem the erosion of the organization's influence.
See more about CEDIA's choice for CEO…
O'Connor joined CEDIA in 2002 in an entry-level role with the organization's staff. Over the years, she has held a variety of positions, including stints in membership, finance, human resources, operations, and volunteer development.
If you believe that CEDIA is making all the right moves, is growing stronger, is something you can rely on every day and is critical to helping your business thrive, then you may look upon this appointment of O'Connor as a good thing. With O'Connor at the helm, tomorrow will pretty much look just like today.
On the Other Hand
If on the other hand, you view CEDIA as an organization that is adrift, losing momentum, is irrelevant to your company's daily activities, success, and growth, and is an organization that is headed in the wrong direction – then this appointment is disturbing. With a strong CEO, there is the hope that tomorrow will look better than today.
"Tabatha has proven herself to be an incredibly effective leader, working to make some of CEDIA's most significant projects become a reality," said David Humphries, CEDIA Chairman. "From the global alignment to the sale of the show to our new headquarters, Tabatha has been the one to carry the torch across the finish line."
Humphries' endorsement notwithstanding, insiders tell us that O'Connor's role in each of those initiatives was operational, not strategic.
CEDIA Board Reverses Direction from 2015 Position
With this announcement, the organization has retreated dramatically from the decision made in May 2015, when former Executive Director and COO Don Gilpin was forced to step down. The Board of Directors had decided to take the leadership of the organization in a new direction. The announcement from CEDIA was clear – it was looking for a new strong, industry-savvy leader:
CEDIA is searching for an individual with global leadership experience who shows passion for the growth of the organization and the membership globally.

The CEO will report the Board of Directors and collaborate with the Board to forge the strategic vision for the organization. Other key responsibilities of the CEO will include strategic planning and governance, forging of partnerships, membership development, communications and advocacy, as well as staff leadership.
CEDIA retained Korn Ferry, one of the most elite executive recruitment firms in the world, often tapped by multi-billion dollar Fortune 100 companies to recruit their heavyweight, million-dollar CEOs. The result of this search, which sources in a position to know tell us cost the organization hundreds of thousands of dollars, was the hiring of Vin Bruno just ahead of the 2016 CEDIA Expo. Months later, Bruno would be gone, terminated with no explanation to the membership.
Swinging Back to Association Management
So now the organization swings back to being managed by an association person, apparently giving up on the idea of strong leadership by someone with industry experience. As a 16-year employee, O'Connor is practically a lifer in association management.
We reached out for reaction from several CEDIA members. The reactions were interesting – everything from "Who?"…to shrugged shoulders…to the expression of angst at yet another organizational about face.
A Good Person, 'But…'
We asked our sources, many of whom know O'Connor personally, what they thought about her appointment as CEO.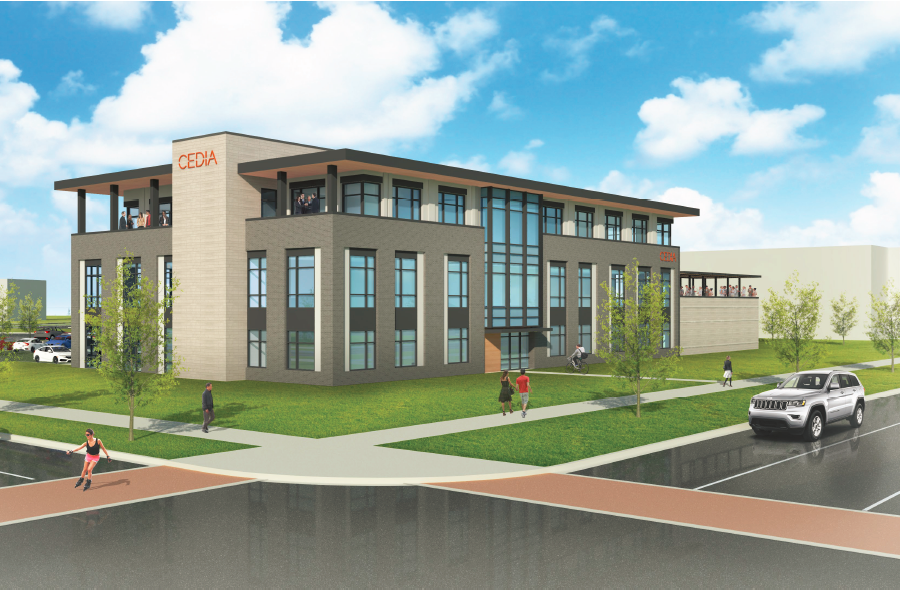 "Tabatha is a very capable person," one source told us. Adding quickly, "But we need a CEO with experience in the industry. I'm concerned about her lack of industry experience – her background is association management. This change is a troubling."
"She will be there only to please the board," another told us a little more strongly. "Tabatha is a good person who is capable from an accounting standpoint. [But in a CEO] we need a leader. She is not CEO material."
Will Simply Follow Directions
"This decision solidifies that nothing is going to change," another source said. "She doesn't have the leadership capabilities for the CEO position. She will simply follow the direction of the Executive Committee."
Others we spoke with characterized O'Connor as possessing good administrative skills – someone who is willing to work hard to get the job done. But most felt that the CEO's role did not play to her strengths.
One source told us he doubted the Board ever conducted any real executive search for a CEO this time around, suggesting it was simply easier and cheaper to make the acting CEO the permanent CEO.
Another Step Back from Transparency
Finally, as many Strata-gee readers know, we strongly seek transparency and openness in representative trade associations like CEDIA. But we have been frustrated in the past by this organization, which has not been particularly communicative – other than through prepared press releases from time-to-time. During Bruno's tenure (and well before him Utz Baldwin), we experienced a refreshing openness in this regard. Bruno always took media calls and took the time to explain the rationale behind any decisions or moves made by the organization.
After Bruno was terminated, the organization returned to its old opaque ways under enigmatic former Chairman Dennis Erskine. We have already been notified by CEDIA that O'Connor will not be speaking regularly with the media. As COO, perhaps that stance was acceptable. But as CEO of the organization…it is not. Even in their own specs for the CEO position back in 2015, the CEDIA Board said "communications and advocacy" were important elements of the position.
Perhaps that's changed as well…