Strata-gee *EXCLUSIVE*

Interview with Tom Thiel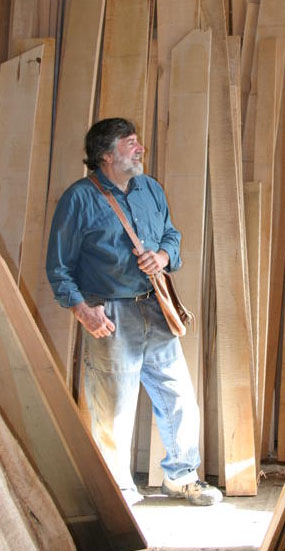 Although Strata-gee has loosely followed Thiel Audio for many years, since 2012, when the company was sold by co-founder Kathy Gornik to a group of Tennessee private equity investors, our coverage intensified. Part of the motivation for devoting more coverage to this stage of Thiel, was a growing interest in the apparent deteriorating state of specialty A/V – but it was also fueled by a wacky, reality-show like, "You're Fired!" atmosphere as principal owner David B. Griffin routinely dismissed newly constituted management teams. With five different CEOs over a five-year period, some with tenures measured in months, the company's business suffered from inconsistent fits-and-starts as each team pursued a new direction.
This state of constant turmoil at Thiel caused extreme consternation among – first the Thiel dealer base, and when that disappeared – Thiel end-users, many of whom were huge fans of Jim Thiel. A host of audio forums and bulletin boards had ongoing, passionate postings bemoaning the end of an era: the end of the Kathy Gornik era…and of course, the end of the Jim Thiel era.
Kind of like in Star Wars, The Empire Strikes Back, when Obi-wan says: "That boy is our last hope." Yoda replies: "No, there is another…"
There is another…Thiel Audio co-founder Tom Thiel. One of the more interesting developments in the Thiel Audio saga is that recently, on the Audiogon forum, the forgotten Thiel, Tom Thiel, had reemerged to both comment generally on the situation and – weirdly it seemed at first – to begin to discuss the nuances of electronic components…such as resistors, capacitors, coils, and the like. His comments were always carefully crafted and among other things tried to convey some comfort to Thiel owners who were terrified at the prospect of losing support for their favorite audio investment, their legacy Thiel loudspeakers.
In the first post on Audiogon that carried the "TomThiel" identifier, Tom introduced himself to the audio enthusiast community as "…a founding partner and for the first 20 years was the director of manufacturing of Thiel Audio. I was intimately involved in all aspects of product development and company-building." The post was fairly long and mused at length on the benefits of upgrading internal components such as capacitors and coils to enhance the performance of Thiel loudspeakers. Thiel concluded his post by adding, "To close, be assured that Rob is doing his best to ensure the best care of all you supporters who kept this little company producing these extraordinary products for all these years."
Reappearing, After Years Away
That first post was on January 21st, well before we learned the news that the "Rob" he was referring to – Thiel Service Manager Rob Gillum – had purchased Thiel Audio's service department and would be providing ongoing service on legacy Thiel products even though the overall company was closing down. Tom Thiel's participation in the Audiogon forum was spotty at first, although his posts tended to be detailed with lots of information to digest. One thing is for sure, he provided a needed catalyst to information-starved Thiel speaker owners and was a source of information (i.e. what panel to remove on your Thiel speaker to gain access to the crossover network) and comfort.
On February 1st, he posted the news everyone was waiting to hear:
Guys, it's official that Rob Gillum has bought the service business from the Nashville owners of Thiel Audio, who are officially closing. Rob needs a couple of weeks to transition. He will have a new phone number and email address which he will post on this forum when he's back in the saddle.

Rob has been with Thiel since 1988 [sic – s/b 1981]³and has done nearly every job during that time. As you have experienced, he is a first-rate guy on all fronts, and he will appreciate any and all support that you can send his way. He intends to develop upgrade kits for any Thiel products to meet demand. Other original Thiel operatives and myself intend to pitch in to help him succeed.

Thank you all for your ongoing enthusiastic support of the Thiel brand.

Jim Thiel, shown here early in Thiel Audio's existence in the late 1970s
Reader Excitedly Reaches Out to Strata-gee
An Audiogon member who was also an avid reader of the Thiel coverage on Strata-gee immediately sent a note to us about this emergence of Tom Thiel and the news that Rob Gillum had purchased Thiel Service. I immediately set out to confirm and ultimately report the welcome news for Thiel owners everywhere. The fact that it took a week to solidify this news should reassure you that nothing gets published on Strata-gee until it is completely confirmed through multiple, independent sources.
But even more surprising was when Tom Thiel reached out directly to us through a contact form on the Strata-gee.com website. Sensing an interesting perspective – after all, his name was on the building of a once-revered, now-shuttered company – I reached out to Tom Thiel for a telephone interview, to which he graciously agreed.
Relief, Hope…and Disappointment
Highly concerned about not wishing to appear critical of anyone associated with Thiel, past or present – Tom Thiel said he had been following the Thiel Audio saga largely through Strata-gee's reports over the last few years. We found his manner to be friendly and thoughtful…while his insights were deep and nuanced. He used humor at times, and appeared to us at certain points in our interview to be a bit emotional about all of the recent events surrounding Thiel Audio, a company for which he was an often unrecognized co-founder.
The first question, obvious I should think, was – how did you hear about the closing of Thiel Audio, and how did you feel about it?
"When I got the news that it had actually closed and wrote you that note, it was a combination of relief…like what is kind of a circus is ending… and a little bit of hope that something might rise out of it," Tom Thiel said – adding in a somber tone, "And this big personal disappointment that, you know, the bulk of my productive life went into creating this thing and, look, the last little glimmer has just been kicked under the rug."
Actually, at the moment we spoke, I had only contacted Tom to schedule an appointment for an interview. But he clearly felt the need to talk, as the moment I identified myself he immediately began sharing his story. We talked non-stop for nearly an hour-and-a-half.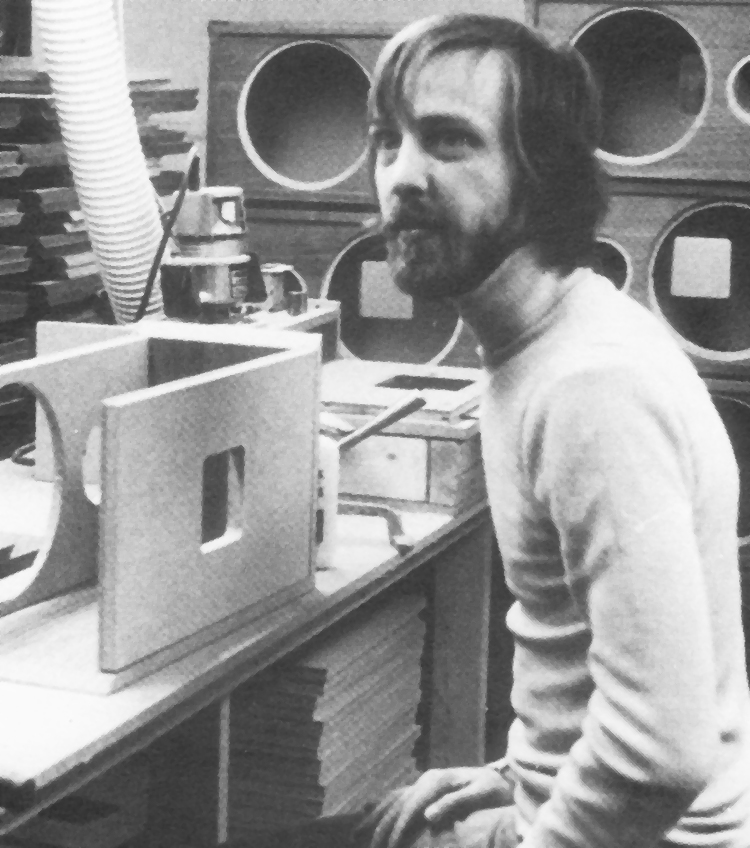 'Have You Been to Lexington?'
"Have you been to Lexington?" Thiel asked me. When I indicated that I hadn't, he launched into the story of Thiel Audio's early days…very folksy and very close to his heart. "Well, we started in my dirt floor garage. We poured concrete and added on…and in a few years we moved to an industrial complex – the right move to the right place – into a 3,000sq.ft. slot. Half of my job turned into kicking out the neighbors…we turned that into 30,000sq.ft. And it was a beehive of activity, I mean we were just really, really doing it."
Continuing to reminisce, Thiel added: "So in that milieu, Lexington is a university town, the University of Kentucky is in Lexington, and we have IBM, Trane, SquareD, and Toyota came to town," Tom said, his pace quickening as he remembered those days warmly. "I was the fifth member of what they called a manufacturer's roundtable – those Fortune 500 companies and Thiel Audio" he recalled with a laugh. "And you know what, we held our own. We had rotating open houses and we'd have technology to exhibit and share…we were in it."
'The Real Story is Way More Convoluted, Complex, and Richer'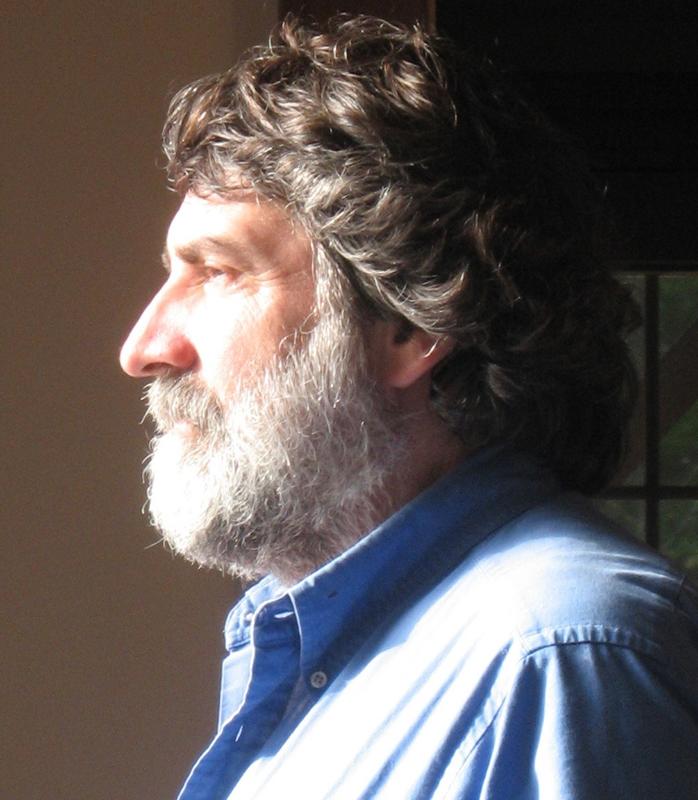 Tom went on to proudly recall how Thiel Audio began to turn into a bit of  local Lexington eco-system, as they farmed out certain work to local machine shops, print shops and the like.
"The formal history of Thiel that you've done a very good job at referencing…is the company line…the story that's out there," Thiel said. "The real story is way more convoluted, complex, and richer – and that should come out probably in my memoir that I'm working on, as if anyone would care," he said with a slight, self-deprecating chuckle.
Ah yes, convoluted and complex for sure. As an ex-musician, I can completely understand Tom's comments. Starting a business is a bit like starting a band. A group of individuals come together, full of promise, hope, and ideas. Many of these ideas resonate throughout the group (the founders) but some don't. As time goes on, those differences that seemed minor at the beginning, can start to grow in stature, whether you like it or not…often leading the band to break-up over personality conflicts, differences of opinion, clashes of ego, etc.
Bootstrapping Their Way to Success
Thiel's history is not a secret, it was started in 1976 by three college friends – Jim Thiel, Tom Thiel (Jim's younger brother), and Kathy Gornik. Those early years were fondly remembered, both by Tom Thiel in this interview, as well as by Kathy Gornik in an interview we did with her back in 2013 after she had sold the company, where she fondly recalled those many days of literally loading speakers into her car and driving all around the country as she tried to set up a dealer network.
Tom's memories of those beginnings were equally warm: "In those early days, you could call it a commune, but it was definitely a mutual shared-venture of co-sweat equity capitalization…you know we did it with nothing," Thiel said of that early formative period of the company. Although they had, according to their Wikipedia page, raised a small amount of founding capital, it was basically, to hear Tom Thiel tell it, a case of bootstrapping their way to success.
Thiel Audio strove hard to maintain a market position that was unique – a step-up over the more mainstream loudspeakers, but well below the high-end, super-expensive brands. The goal of delivering high-end, audiophile-grade performance…for a middle class audience…takes a lot of planning, effort, creativity, and engineering.
Co-Founders All Contributed Product Ideas
Jim, who graduated from the University of Kentucky with a degree in physics, was the company's chief engineer. Tom, at the company's founding, served as the general manager and president, "I wasn't just the guy eating sawdust;" while Kathy focused on sales and building the business. Tom would eventually go on to head up manufacturing and become famous for his spectacular woodworking – a very popular feature of Thiel speakers – that reflected beautiful designs, stunning woodwork and finish, and the cabinet's significant contribution to the science of the sound of Thiel speakers.
"See there's a lot of the physics of the acoustics – the air movement, the vibration control, and all of that – that's part-and-parcel of speaker design," Tom explained. "Jim had a passing knowledge of that, but that was my deal – the cabinet shape, mockup, style, form-follows-function, the aesthetic and all of that was my role.
"Yes, Jim did all of the engineering, but the product concept development was not all his," Thiel told us, explaining that all three of them were involved in collaborating on the line development. "Jim was the sole proprietor of the technical, analytical engineering."
Tom Thiel – A Creative Mind at Work
Speaking to Tom Thiel, you can often hear a creative mind at work. "I was a performing singer/songwriter/musician before Thiel, and had done some recording," Thiel said. "And I had built some speakers."
From that personal experience of building speakers, he had questions, they all did, Tom noted…which is how they all became involved in product discussions and decisions. "Kathy also," Tom noted, "had a musical family…a musical background…and among us, we believed we could do something worth doing" by collaborating on new Thiel Audio speaker models.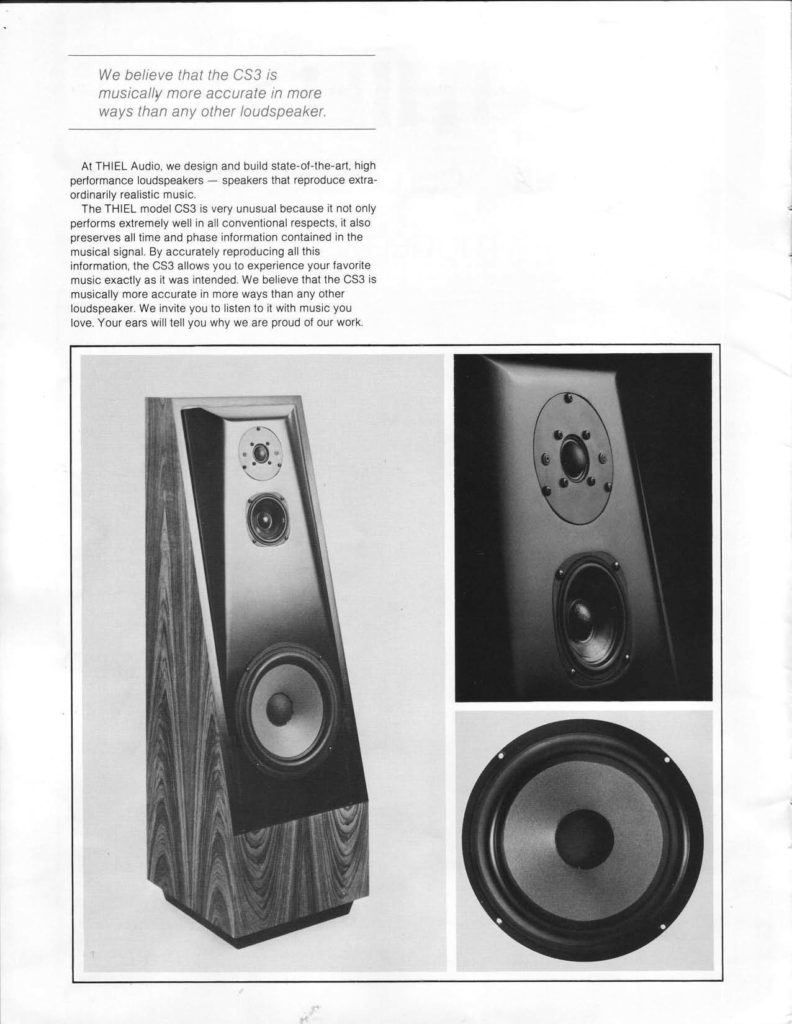 Tom also said that, back in the early days, they faced difficult challenges that required desperate measures to solve. For example, Jim was forced to develop his own testing gear, as the measurement tools available at the time were insufficient…or simply just too expensive for a young start-up company.
"He designed, developed, and built in-house some awfully sophisticated analysis tools that functionally were state-of-the-art, and stuff that we could have never afforded to buy," Thiel said with a sense of pride in his voice at what his brother could do. "He took a year-and-a-half and designed and built that stuff. So, yes, he was the engineer."
Two's Company, Three's a Crowd…The Co-Founders Split Up
There's an old saying, "Two's company, three's a crowd." Whether it was due to this truism, or, more like that of our band analogy, their differences began to catch up with them.  By 1994 it was clear that philosophical differences, as well as personal issues, were coming to play between the partners – and Tom left the company. Thiel wouldn't comment on whether this was something he chose to do, or if it was chosen for him…but it's all water under the bridge at this point.
Thiel went on to move to New Hampshire and began consulting with other loudspeaker manufacturers, as well as – thanks to his now widely recognized reputation with wood – high-end guitar manufacturers. Interestingly, these guitar makers valued Tom's unique mix of knowledge on woodworking, wood manufacturing techniques, tonewood selection and supply, AND his ear for high-quality sound and audio from his reputation with Thiel Audio.
A Significant Provider of Tonewood Sourced Globally
Tom has emerged as a valued and significant provider of custom tonewoods for discerning clients – predominantly custom, hand-built guitar makers.
"My customers include Collings¹, Santa Cruz, Bourgeois, and a lot of hand-builders like Monteleone, Ken Parker – people making six figure guitars," Thiel noted with obvious pride. "And what I supply to them is like an order of magnitude more sophisticated than what somebody like Martin or Gibson uses. There are plenty of high-end guitar companies, just like in audio, who really care about what the potential of that stick of wood is."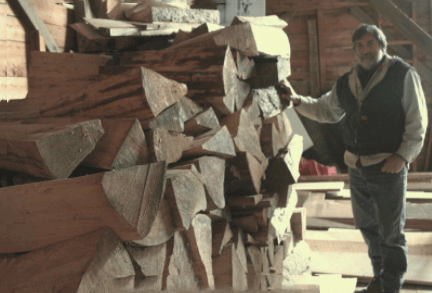 Tom's livelihood has evolved into a unique business cocktail with a mix of multiple revenue streams. He is, as we said, a tonewood provider through his company Northwind Tonewood. He literally buys logs, salvages sunken ships, old buildings that are coming down – and has some technology to help him determine which pieces of wood will sound good and which should be rejected. Then he resells these woods to discerning customers all over the world.
Designs and Builds Custom Guitars
Thiel also designs and builds acoustic guitars. "The guitar is a fairly young instrument, only a couple of hundred years old," Tom said with a straight face. "There are plenty of things that can be improved, and that's what I go about – doing that."
For his guitar making business, Thiel had created a highly precise custom recording system that would allow him to record an instrument design, and then play it back in the same spot for critical evaluation and comparative analysis. He plans on expanding the use of his studio by inviting artists to record music there to develop yet another revenue stream. These recordings will either be individual artists or ensembles that value high-quality sound and need a high-end, high-resolution recording solution.
"So how did I end up in New Hampshire," Thiel suddenly asked rhetorically, circling back to a question we had actually asked him about a half-hour earlier. "I ended up having to supply what turned out to be 17,000 neck, fingerboard, and body setups for Eddie Van Halen's Signature Wolfgang guitar that Peavey made. And bird's-eye maple and basswood [was specified], both of which had special considerations – so I had to get closer to the source. This area, north of central New Hampshire, is at the edge of a major wood supplying source…Maine, Northern New Hampshire, Southern New Brunswick, Quebec…and I had a family connection and another professional connection, so I came here to try it out and stayed."
There is Some Irony in His Life Today
There is definitely some irony to Thiel's role and expertise these days. In designing cabinets for Thiel loudspeakers, his goal was to eliminate all extraneous resonances and vibration. Cabinet vibration, to a speaker designer, is public enemy #1. But now in the music world, his role is almost the exact opposite. The goal in utilizing the finest tonewoods in hand-built custom guitars is to encourage refined² resonance…deftly managed, refined resonance.
Thiel recalled how hard he worked the wood to reduce diffraction in Thiel loudspeakers…while now, in his custom guitars, he tries to design them to enhance diffraction. The wood smarts and skills for these two worlds are all on the same scale he says – just at the opposite ends.
Tom Thiel's Role in the Launch of Coherent Source Service
We asked Thiel, who talks quite a bit on Audiogon about Rob Gillum and the new Coherent Source Service, if he was somehow connected with Rob in this venture. "Not financially," Thiel answered, but he feels like a bit of a sponsor of Gillum, an employee whom he personally hired many, many years ago at Thiel Audio.
When he heard the company was planning to close, Tom reached out to Rob to ask him to carry on with the service department to take care of the thousands of Thiel customers out there who have purchased legacy speakers over the years.
Tom is also helping Rob to develop upgrade kits for Thiel loudspeakers – they call them hot-rod kits – that will be sold through Coherent Source Service. These hot rod kits contain upgraded electronic components that will provide an enhanced and upgraded performance through existing Thiel products. This news alone, has Thiel fans on Audiogon buzzing.
Does Tom Want to Buy Thiel Audio Back?
I asked Thiel about whether he has an interest in potentially buying back Thiel Audio…his namesake…for a relaunch. This time, Tom did not have to think long and hard before he answered…he was succinct. In a word, no, he is not interested in buying back the company.
In his view, the value of the Thiel brand has diminished to almost zero in the wake of its closing. But also, at 69 years of age, he doesn't desire those necessary 100+ hours a week of building – or in this case, rebuilding – a company from scratch. No, thank-you, he is just fine managing his current business domain.
However, what he would like to do is to retrieve all of Jim Thiel's copious notes, diagrams, designs, etc. which he believes rightfully belongs in the Smithsonian. "There's a lifetime of work that deserves to be in the Smithsonian," Thiel said ruefully. "As far as we know, that's all been taken or thrown away, or nobody knows where it is."
A Detectable Tinge of Anger
Tom seemed to genuinely feel some pain at this thought…with a detectable tinge of anger.
"The facts are that Jim made detailed – not daily, hourly – measurements and charts and correlations and graphs, that we would then put up and compare over a light table and try to figure stuff out," Tom said emphatically. "There's just excruciating detail, there would be multiple file cabinets going back to the 70s and we kept everything…and continuous [record keeping] through the development of all of those products…somewhere."
This body of work, he said forcefully,  "I would like to see recovered."
But as far as buying back Thiel Audio? Tom Thiel summed it up this way, "Boy, was Thiel Audio a wild ride…but…been there, done that!"
You can learn more about Tom Thiel's tonewood venture here: northwindtonewood.com.



CHANGES
1 – Feb. 16, 2018 – Corrected Collins of Santa Cruz to "Collings, Santa Cruz" as corrected by Tom Thiel
2 – Feb. 16, 2018 – Corrected to "encourage refined resonance" from the original "encourage resonance" [per TT]
3 – Feb. 16, 2018 – Inserted correction, Tom had inadvertently typed 1988 in his Audiogon post as Rob Gillum's start date with Thiel, actually, it was 1981 [per TT]