Strata-gee *EXCLUSIVE*

Interview with Tom Thiel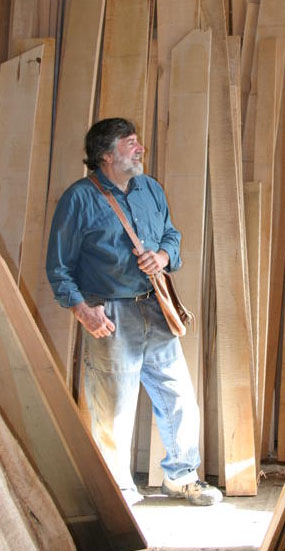 Although Strata-gee has loosely followed Thiel Audio for many years, since 2012, when the company was sold by co-founder Kathy Gornik to a group of Tennessee private equity investors, our coverage intensified. Part of the motivation for devoting more coverage to this stage of Thiel, was a growing interest in the apparent deteriorating state of specialty A/V – but it was also fueled by a wacky, reality-show like, "You're Fired!" atmosphere as principal owner David B. Griffin routinely dismissed newly constituted management teams. With five different CEOs over a five-year period, some with tenures measured in months, the company's business suffered from inconsistent fits-and-starts as each team pursued a new direction.
This state of constant turmoil at Thiel caused extreme consternation among – first the Thiel dealer base, and when that disappeared – Thiel end-users, many of whom were huge fans of Jim Thiel. A host of audio forums and bulletin boards had ongoing, passionate postings bemoaning the end of an era: the end of the Kathy Gornik era…and of course, the end of the Jim Thiel era.
Kind of like in Star Wars, The Empire Strikes Back, when Obi-wan says: "That boy is our last hope." Yoda replies: "No, there is another…" [Read more…]

about The Forgotten Thiel