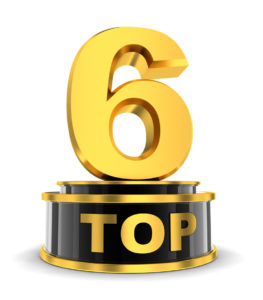 With this being the traditional end-of-year holiday period, there is an irresistible pull for editors to review their top stories reported on in the year that is now fading fast from view. I am certainly not immune from that pull. And while every year seems remarkable, I can say with certainty that 2017 appears to earn that lofty designation as well.
So here then is our list of 2017's most important stories…
Normally, this is a purely mathematical exercise where I would go to Strata-gee's stats package and pull out the listing showing a ranking of all the stories reported in the past year based on page views. This year, however, I' m going to go with an "Editor's Pick" version as so many of the stories were reported over multiple posts for an even greater overall impact that just the number of views for any one of them.
So while this ranking does not necessarily equate to the mathematical ranking of page views, I share with you what the top themes and stories were over the collective reports over the year. After selecting the top stories with this new process in mind, I checked back with the standard page view rankings and found that they correlate quite closely.
I can tell you that while the numbers tend to offer an apparent if artificial prioritization to the perceived impact of these stories, for the most part all of these stories were quite powerful and had a major impact on either a major segment, or all of the industry.
So here then is my take on the top stories of 2017…
There are, of course, many, many more significant stories, including our coverage of Thiel, coverage on the continued decline of the major Japanese brands such as Sharp and Toshiba, coverage of Emotiva, LG, Apple, Samsung, RMR programs, Russound, the Internet of Things, Control4, Crestron, Savant, Lenbrook, Bluesound, and on and on…
It seems that 2017 was a very interesting year! What surprises does 2018 hold?