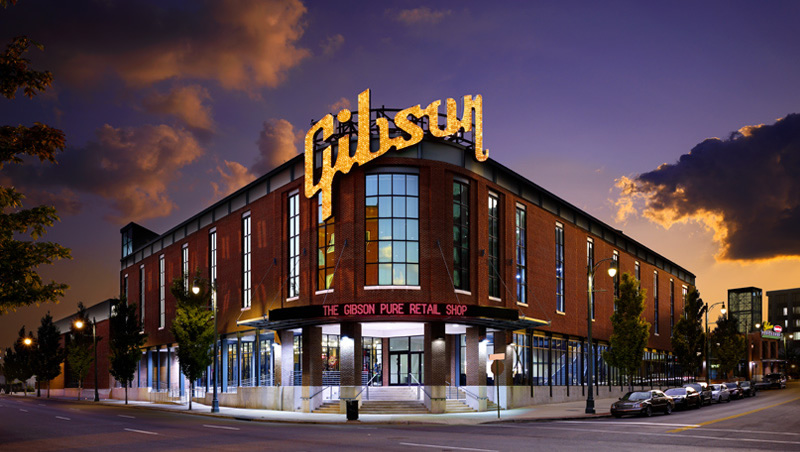 From our boy-that-was-fast department, Gibson Brands announced it has booked a deal to sell its Memphis factory/showroom. This facility, which is located in the heart of Memphis' downtown right near the main entertainment district, had just been put on the market as we told you in our post of November 2nd.
See more on this latest Gibson Brands news…
Gibson Brands has successfully sold off their large production factory and company showroom in Memphis, a process that began at the beginning of last month. Our first report was on November 2nd, when Gibson first put many of their assets up for sale, as they struggled to deal with approaching maturities on a daunting amount of debt that it acquired to pursue CEO Henry Juszkiewicz's plan to expand into the consumer electronics business.
Then, just two weeks later on November 15th, we told you the company had successfully sold off a couple of properties in Nashville, including an unused warehouse and some land for a reported $6.38 million. The purchasers in that deal were an investment group made up of real estate investors Somera Road, Inc. and Tricera Capital, outside investors (from Florida and New York) apparently looking to launch projects in Nashville.
New Address, Same Buyers
Now it turns out that these same investors have agreed, in what is being called "a complex transaction," to also buy Gibson's Memphis factory/showroom. The price paid, and the terms of the deal, were not disclosed. The deal is expected to close today, December 13th.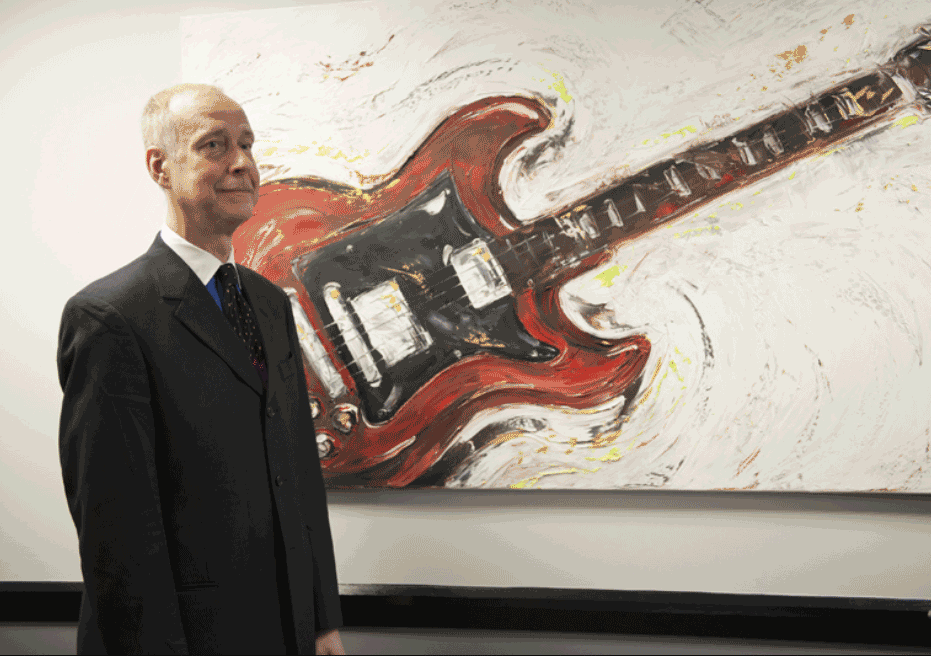 According to a report by The Daily News of Memphis, the transaction includes the 150,000 sq. ft. factory/showroom at 145 Lt. George W. Lee Ave., and a separate 350-space parking lot at 0 Pontotoc Ave.. This main facility for Gibson is located just west of the FedExForum and south of the Beale Street entertainment district.
From Owner to Renter
The investors have agreed to allow Gibson to lease the facility for up to two years to give them time to build a new home somewhere else in the area. As we previously reported, the main motivation for this move is to downsize their presence in the area – the facility has become too large for their business.
There was one potential hitch in this sale. Gibson Brands had a PILOT (payment in lieu of taxes) deal with the Center City Revenue Finance Corp. which ran until 2023. The City needed to determine if this deal should be transferred to the new owners. Furthermore, the new owners, who would like to retain the benefit,  have otherwise asked to be relieved of the employment requirement of the deal.
Will Be Converted to Retail, Offices, and a Brewery
Although the investors have said they are only now working to formulate plans on how to use the Memphis property, they have told the City, as part of these PILOT negotiations, that it will likely be used for retail and office space – with a possible brewery to be included. Fortunately for the new owners, the City has agreed to the transfer…and the release of the employment requirement…setting the stage for what will be a significant redevelopment in downtown Memphis.
What is not known in all of this, is whether the company will be able to raise the total amount of capital required for heavy debt payments approaching in 2018. With a total of $520 million of debt maturing by mid-year, the company began selling off assets to try and raise cash.
Learn more about Gibson Brands at: www.gibson.com.