Downsizing Factory & Dilution of Onkyo Ownership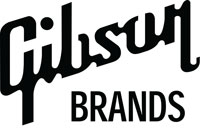 Recent developments have thrust Gibson Brands back into the spotlight once again – a spot that CEO Henry Juszkiewicz doesn't particularly enjoy, unless he's there on his own terms. But this time, two tidbits of news have conspired to bring Gibson, and their financial challenges to the fore. And as we try to digest all of this, it's clear that Gibson is continuing to show signs of strain due to sluggish results from its aggressive diversification into consumer electronics jeopardizing its ability to deal with looming huge debt payments on the loans used to acquire CE brands.
See the news that shines a light on Gibson's troubled financial position…
Last week we learned that Gibson Brands has put its large Memphis factory up for sale. And today, we learned that Gibson Brands is no longer the majority shareholder of Onkyo Corporation. These are two unrelated developments that tend to suggest things are happening at the struggling company.
The news of the decision to sell off the Memphis factory caught many in the music industry, and in the community, off-guard. This almost iconic facility is right smack dab in the middle of downtown Memphis – a town of great significance to the music world. Major music makers, who have collectively soothed the souls of tens of millions of music fans, like Elvis Presley, Johnny Cash, Justin Timberlake, Booker T. & the MGs, Isaac Hayes and many, many more called Memphis home at some time in their lives. (You can see a whole list here…)
The Heart of Memphis…and Music
The Gibson Beale Street Showcase and Guitar Factory opened 16-years ago at 145 Lt. George W. Lee Ave., across South B.B. King Boulevard from the FedExForum, according to the Memphis Daily News. Right in the heart of where the action is in Memphis, Gibson's 127,000 sq. ft. building features a large production facility, administrative offices, and a large entertainment venue.

Unfortunately, as revenues decline, the facility has become too big for Gibson to carry, and we've seen some reports suggesting the company is only utilizing half of the facility now. The company has put the factory on the market for $17 million.
Gibson Remains Committed to Memphis
Gibson says it remains committed to Memphis, and has told the media they plan to build a new facility more appropriately-sized for their business. Until they can build a new facility, they are hoping any buyer of their existing factory would be willing to lease the current facility to them while a new factory is built nearby.
"We continue to love the Memphis community and hope to be a key contributor to its future when we move nearby to a more appropriate location for our manufacturing-based business, allowing the world the benefit of our great American craftsmen," Juszkiewicz told the local paper.
Statement Seems Contradictory to Reality
The company, in a prepared statement, said that its Memphis division "is growing and achieving record profitability and sales levels." This statement seems contradictory to the reality of the company's obvious need to downsize their operations.
"A new facility will allow the company to improve the product quality, increase production capacity and potentially increase employment in the area," the dripping-with-positivity statement adds.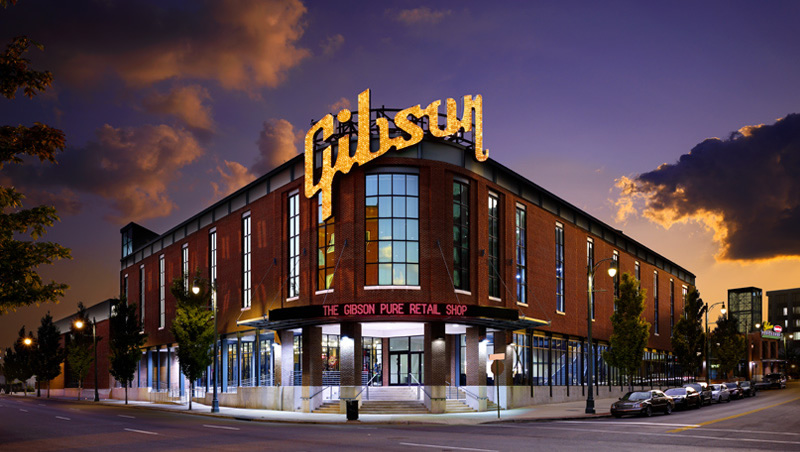 Debt Driven Entry into Consumer Electronics
Most observers see this as a move to raise cash, and lower overhead. And Gibson sorely needs to raise cash as they are facing a $520 million debt payment in 2018. Moody's Investors Service has recently downgraded Gibson Brands debt to an even deeper junk status. Another downgrade would mean that the company was either already in, or on the verge of, default on its extensive debt portfolio.
As we have reported elsewhere, the company chose in 2012 to aggressively diversify into the consumer electronics business, as their core music industry was in decline. Gibson used debt to buy several companies, including Stanton, KRK, Onkyo/Pioneer, Teac/Tascam, Philips Accessories and more. But timing in life is everything, and Juszkiewicz made this move just as the CE biz began to struggle and consolidate. He needed strong growth to pay off the high debt he took on in order to make these purchases.
A Troubling Ratio
According to Moody's, the company is carrying 10 times debt/EBITDA – an extremely high ratio of debt to earnings. This combined with difficult fundamentals in their operations has led Moody's to suggest that Gibson Brands' situation is problematic.
Moody's downgrade was due to "Gibson's weak operating performance, liquidity pressure from approaching maturities, and the view that the company's capital structure is unsustainable."

Onkyo U.S.A. Execs Take Exception to Coverage
Strata-gee's articles have caused some executives associated with Onkyo U.S.A. to angrily denounce our reporting – especially in the wake of our story in July that Gibson Brands had become the major shareholder of Onkyo Corporation. Certain Onkyo U.S.A. executives told their dealers that our information about Gibson being a majority shareholder of Onkyo was wrong. However, our information was indeed accurate.
How do we know our information about Onkyo's ownership structure is accurate? In Japan, Onkyo is a public company on the Jasdaq stock exchange and even though the reporting standards over there are different, and a little looser than over here on Wall Street – they still have a fiscal and legal obligation to report major financial changes.
Onkyo Financial Filing: Change of Major Shareholder
On June 29, 2017, the company filed a document titled "Announcement concerning change of major shareholder, the largest shareholder." [Note: this is a machine translation of a document filed in Japanese.] At the time, the largest shareholder was OES Holding Co. Ltd. (also known as OSH) holding 17,258,000 shares or 20.08% of the voting rights of the company. Gibson Brands, Inc., held 13,440,200 shares or 15.64% of the company.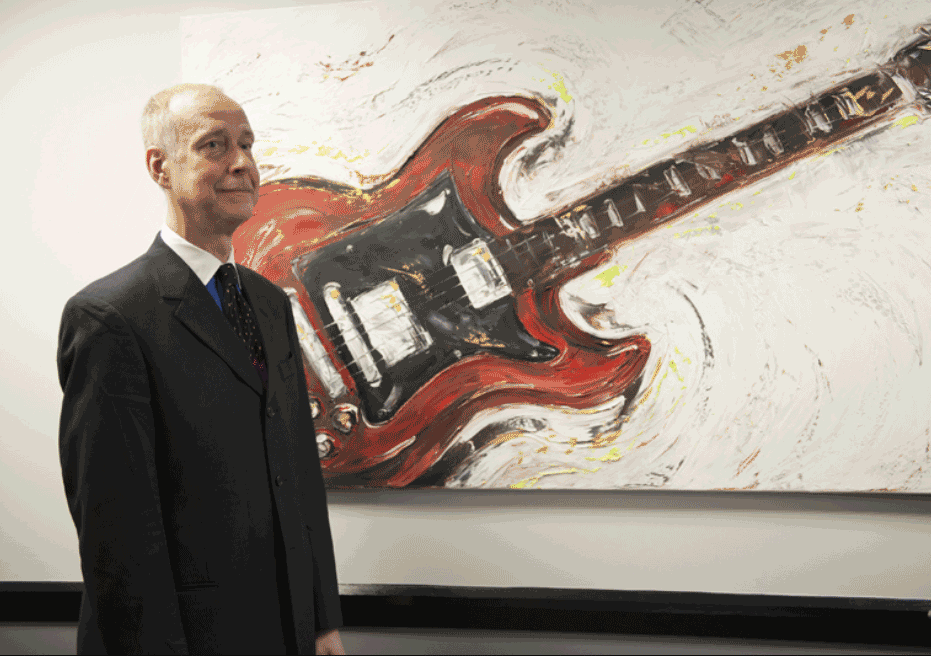 A transaction took place in which OES Holding was left with 13,258,000 or 15.42% voting shares, just below Gibson's 15.64%. As the document made clear, they had a new majority shareholder, and that majority shareholder was Gibson Brands.
Only Months Later, Gibson's Ownership Share Slips
Then yesterday, October 31, 2017, the company filed a new document – one that indicated that Gibson Brands was no longer the majority shareholder.  Evolution Technology, Media and Telecommunications Fund, an investment group based in the Cayman Islands, has exercised some type of convertible debentures with stock acquisition rights that yielded it an additional 7,936,500 ordinary shares of Onkyo Corp. stock. With this, Evolution now holds a total of 16,906,530 shares, or 16.28% of Onkyo stock…making them now the largest shareholder in the company.
Another result of this rather large stock issuance is the dilution of  Gibson's ownership share to 12.94% and OES Holding to 9.88%.
Of course, we'd like to point out that while Gibson is no longer the majority owner, they still hold significant share – and signficant sway – in the ongoing management of Onkyo Corporation.
Will Gibson Be Forced to Sell Off Companies?
Will Gibson start selling off their holdings? Gibson has $145 million in bank loans coming due in July 2018. But even bigger than that is a $375 million note coming due August 1, 2018. Those eight or nine months from now will whittle down quickly and if Moody's is correct that Gibson will be unsuccessful in restructuring this $520 million in debt – they may be forced into a fire sale…or worse.
Gibson owns something like 17 brands (you can see the whole list here) which offers them the ability to further raise cash…should it be necessary. If Gibson opts for an asset sale, it could remake the face of the AV industry landscape.