BREAKING NEWS

In a filing with Japan's JASDAQ stock exchange, Onkyo revealed this week that at the end of June, major investor Gibson Brands became the largest shareholder for the first time since its relationship with the Osaka-based manufacturer of higher-quality electronics began in 2012. This small announcement portends a potentially significant change in the relationship between the two entities.
See more on this news out of Japan about Gibson and Onkyo…
It was CES 2012 when we first reported the news that Gibson Guitar (now Gibson Brands) had purchased a significant stake in Onkyo Corporation in an unexpected alliance between a brand that has been an audio industry stalwart…and an outsider seeking to make their name in consumer electronics. Just hours after our initial announcement, we discovered some more details about the deal that seemed a little unusual.
For example, while Gibson was taking a minority stake in Onkyo Corp. in Japan, it was simultaneously purchasing a majority stake it their U.S. operations known as Onkyo USA. Onkyo was said to be taking a small stake in Gibson (1%) and the two partners were launching a Hong Kong-based joint venture to develop new products.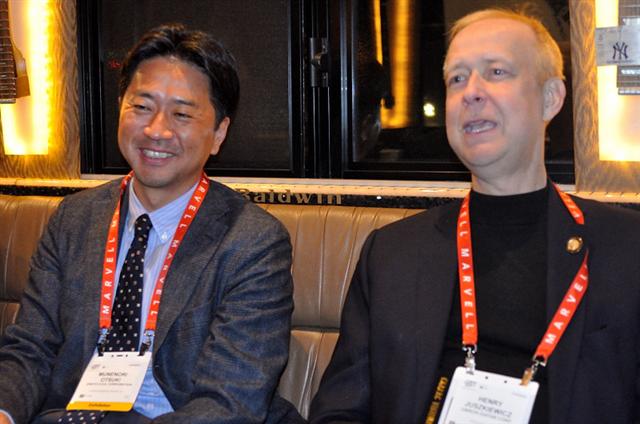 Now, the Relationship Changes
Now, thanks to what appears to be an inter-party transaction between former majority shareholder OSH and new majority holder Gibson Brands, there has been an adjustment in the holdings that reduces OSH's share from 20.1% to 15.4%. Gibson Brands holds 15.6% which makes them the new majority stockholder.
Just what the motivations were for this adjustment is not clear. Equally uncertain is just what this change will mean going forward for the future of the company.
A Growing Influence
One thing is for certain, Gibson Brands, under the guidance of CEO Henry Juszkiewicz (pronounced  jess′-ka-wits), is continuing to enhance its influence in consumer electronics. In an interview with a group of reporters shortly after the purchase of Onkyo in 2012, the CEOs of Gibson and Onkyo painted a picture of cooperation with Onkyo providing the technology and Gibson providing the marketing muscle.
Shortly after this discussion, word came out that Onkyo was also partnering with Teac. This transaction did not seem immediately obvious. However, not long after that announcement came word that Gibson would buy a majority stake in Teac as well.
Acquisitions Galore
Gibson at that time already owned a large stable of brands including KRK and Stanton. With their deal with Onkyo, Gibson now controlled the Onkyo and Integra brands. Then, the acquisition of Teac brought Teac, Tascam, and Esoteric brands into the fold. In 2014, Gibson then bought Philip's accessory division, known as Woox, giving it a full line of accessory products under the Philips brand.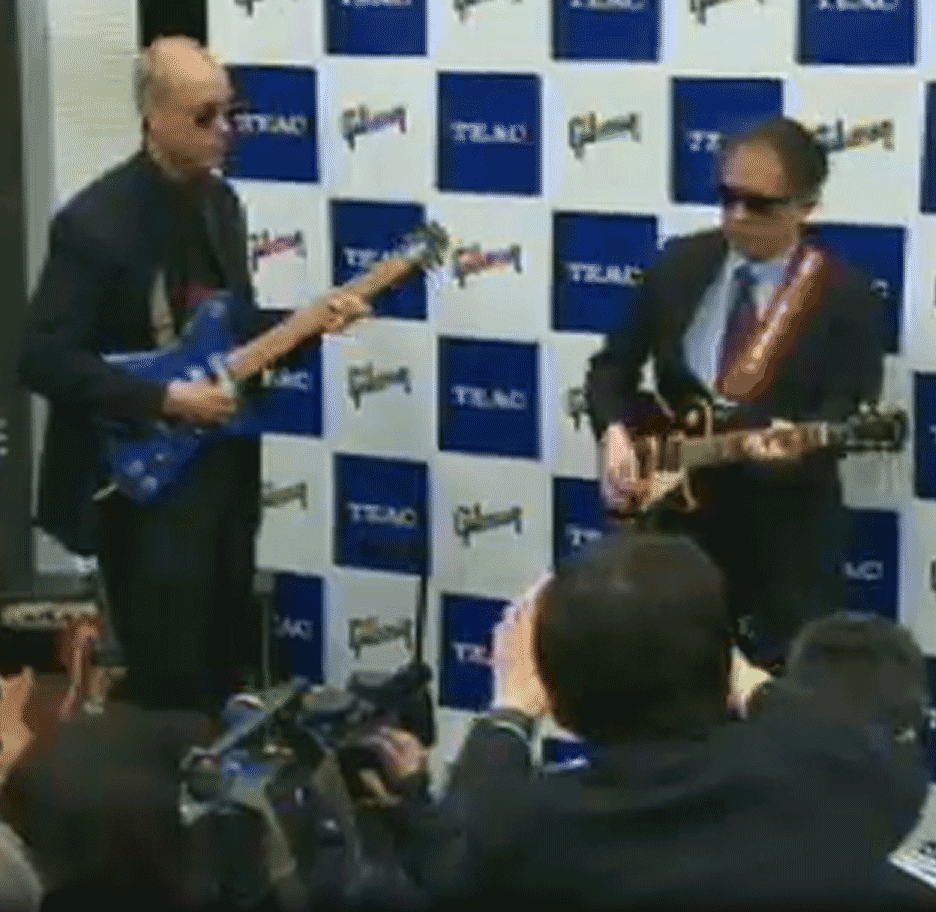 But the portfolio growth didn't stop there, in 2014 Onkyo cut a deal to buy Pioneer's AV division. The ultimately successful completion of this transaction brought the Pioneer and the Elite brands into the expanding fold.
17 Brands Under Gibson's Control
Gibson Brands lists a total of 17 brands now under their control. But when it comes to the consumer electronics side of their business, it still is not entirely clear just where they intend to go with all of these brands. The company has come through a challenging period of debt issues, credit downgrades, financial manager turnover, selling off assets, and recently a debt restructuring package that has resulted in a reduction of some of their immediate debt pressures. Even so, it seems unlikely that Gibson will continue to collect brands by buying more companies, but rather shift to figuring out how to run the ones they already have.
See more on Onkyo at: www.onkyousa.com.
And learn more about Gibson at: www.gibson.com.