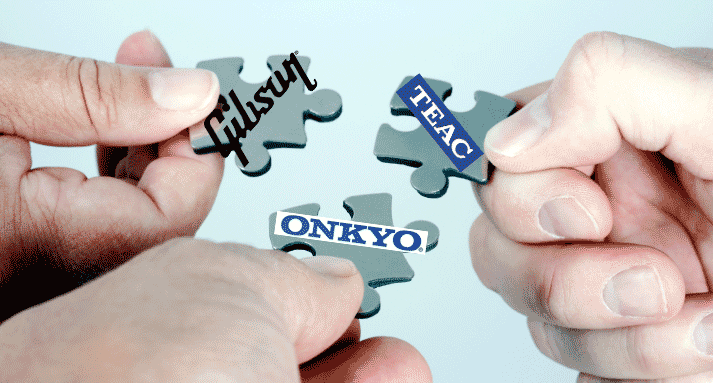 Gibson Guitar Corp. announced last Friday morning at 4:00AM EDST that it would acquire a controlling interest in Japan's Teac Corp, extending it's entré into consumer electronics market via newly affordable, if struggling, Japanese companies. Last year, Gibson took a significant minority stake in Onkyo Corp., and additionally purchased a majority share of Onkyo's American subsidiary, Onkyo USA. Teac, with both a consumer business under the Teac and Esoteric brands, and a professional business under the Tascam brand, broadens Gibson's consumer and pro initiatives.
Can Gibson put the pieces together into a cohesive – and profitable – group?…
The Gibson/Teac joint press conference to announce the venture, which was streamed over the Internet via Ustream, offered an interesting contrast in styles…the easy-going American laid-back style, contrasted by the slightly more button-downed and formal Japanese style. Present at the press conference from Gibson Guitar Corp. was its enigmatic Chairman and CEO Henry Juszkiewicz (jess′ ka wits), and from Teac Corporation, Chairperson and CEO Yuji Hanabusa. (Ironically, in a Gibson circulated press release, Hanabusa was inadvertently demoted to President of Teac.)
Juszkiewicz was dressed in a dark suit with a black shirt and a tie that was black at the top and appeared to meld into a sunburst at the bottom . Perhaps the tie's design was mimicking a Gibson Les Paul guitar sunburst finish…or a rising sun – an image of some significance to the Japanese people.
The outlaw look…
The all-black outfit gave Juszkiewicz a bit of an outlaw look. Hanabusa, looking much more straight-laced, was wearing a more traditional business suit with a blue shirt and patterned red/blue tie. The contrast was even more obvious as the slender, blond American Chairman sat towering over the shorter, dark-haired, gray-templed Japanese Chairman.
The press conference even offered a little comic relief. With an idea that probably sounded better in their brain-storming sessions than it turned out to be in reality – the CEOs both donned sunglasses, strapped on Gibson guitars, and launched into a musical performance they called, "two CEOs."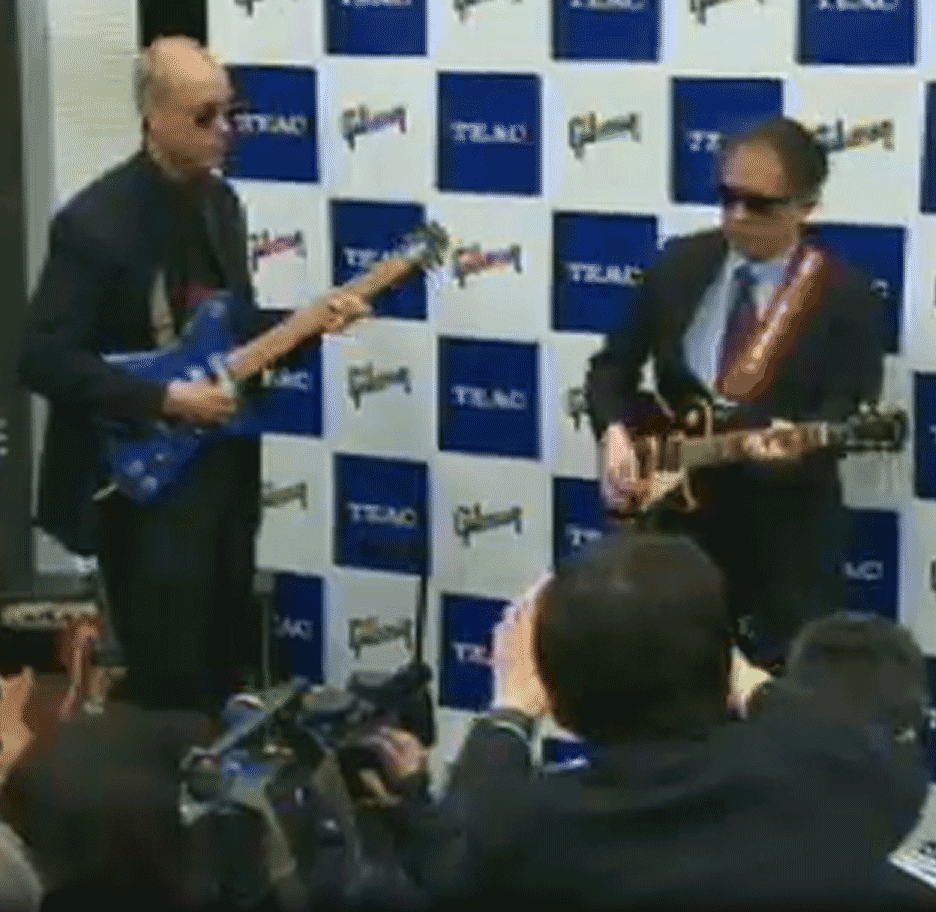 An 80s hair band…with balding heads…
Hanabusa, who looked quite comfortable behind a guitar, launched into a blistering repetitive chord progression reminiscent of the old 80s hair band days and Juszkiewicz – of course – played lead guitar. Adding to the comedy is that when both CEOs stepped up to play, neither could get any sound from their guitar & amp set-ups. It took a little scrambling from Teac employees to get the amps working and for us to be able to hear anything.
Juszkiewicz, seemed to continue to have trouble getting the sound volume and tone he liked. But once he got things adjusted, he delivered a serviceable, if uninspiring, improvised solo. Toward the end of the musical demonstration, Hanabusa jumped in with a few lead-guitar licks of his own – giving this former musician the feeling that, between the two, he may be the better guitar player.
A transformative transaction…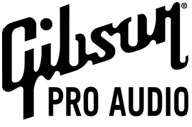 Once down to business, each CEO made a brief presentation. Juszkiewicz was first and appeared to be talking "off the cuff" with no visible prepared presentation or teleprompter. He talked of this new transaction as a "transformative transaction for Gibson and  for Teac." He went on to effusively praise Teac.
"And we're so excited – not by the transaction – but by the future the transaction will allow," Juszkiewicz proclaimed. "We have a great company in Teac with enormous technology and enormous potential and great management."
An echo of Onkyo…
The Gibson chairman, in comments that echoed those he made at a press briefing in early 2012 when the company invested in Onkyo Corp., went on to describe how he viewed the partnership benefited both companies.
"I think Gibson will benefit from the association in terms of the technology that Teac offers," Juszkiewicz said in his normal slow-paced delivery. "And I believe we can help Teac with our marketing and distribution strength."
Teac's enormous, Onkyo's great…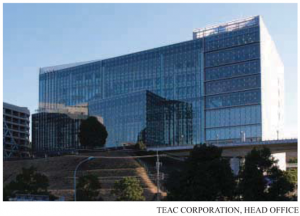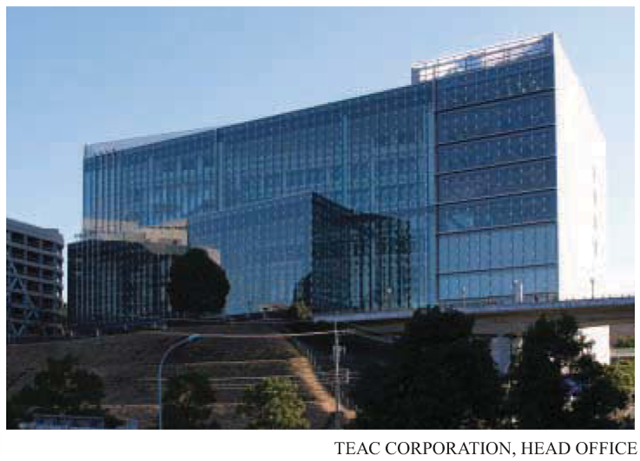 In January 2012, Juszkiewicz made similar comments calling Onkyo "…a great brand with great products and great people." He added, "Onkyo has great people who are on the same wavelength – ultimately – as Gibson." Gibson's big contribution to Onkyo will be combining their marketing prowess, with Onkyo's technology and manufacturing capabilities.
The agreement Gibson entered into was actually not with Teac, but with Phoenix Capital, a significant investor in Teac. Phoenix has agreed to sell Gibson all the shares of Teac that they own – 157,447,000 shares. Gibson will pay ¥31 per share for a total of ¥4.9 billion ($52 million). After the transaction closes, Gibson will own 54.4% – or a controlling interest – in Teac.
A private parent, but still a public company…

Teac is a publicly traded stock on the Tokyo Stock Exchange. It will now have a private parent, but will continue to trade the remainder of its shares on the TSE. Teac's board of directors have unanimously supported the deal.
Teac's Chairman seemed to have composed his thoughts in advance and he spoke with a quick pace as he ran through Teac's background and current business segments. Hanabusa spoke with pride about the company's high-end Esoteric line saying, "Teac's strength is in the high-end."
But the company is diversified well beyond audio into a fairly wide range of products, such as data recorders, medical devices, video image recorders, disc publishing, in-flight entertainment systems on airlines, and the storage device business. Storage devices in particular, has traditionally been a significant category for the company.
The most logical fit…
Perhaps the most logical fit between the two companies is Teac's Tascam professional products division. Tascam products are used to record music and many musicians are familiar with its Portastudio products which are often used to record song demos.
Hanabusa also mentioned the potential for a sort of triangular relationship with Onkyo. Onkyo, which has a separate deal with Gibson, is also a minority investor in Teac. In regards to the relationship with Onkyo, Hanabusa said, "I hope this becomes a tri-party partnership." Hanabusa expects "collaboration and cooperation" between the three new partners."
Although Juszkiewicz kept his comments rather vague, it seems as though he envisions a form of end-to-end vertical relationship with Gibson controlling everything from the music generation (guitars) to the music recording (Tascam) to the music playing (Onkyo). All of which will also offer opportunities to leverage back-office costs to improve profitability.
Has his hands full…
Thanks to the struggles that many Japanese companies are facing in the contracting industry environment, they are more "affordable" than ever, and Gibson has found it can stretch its investment dollars. Since Juszkiewicz has a background in mergers and acquisitions – he should have a good idea about how to access and use his capital wisely to sweep up these troubled companies.
But with Teac, the affordability of acquisition may be offset by the cost of running the company. According to Bloomberg, the company saw revenues decline 28% for the fiscal year ended March 31, 2012. This was its eleventh straight year of revenue declines!
What is Teac's revenue forecast for this fiscal year? Another revenue decline of 17% to ¥22.2 billion ($239 million) from last years ¥26.7 billion ($287 million).
A mystery unsolved…
In both their investment in Onkyo and their investment in Teac, the Gibson Chairman crowed about how they would bring better marketing to these brands. Since Gibson had invested in Onkyo more than a year ago in January 2012 – we've seen very little proof of this claim.
Gibson did field a pretty big tent in the parking lot in front of the Center Hall of the Las Vegas Convention Center this January at the CES show. In this tent were displays representing all of Gibson's brands including those it has owned for years – and those recently purchased. There was nothing particularly remarkable about these displays and frankly, seemed to be making more of a point about Gibson's growing prowess…rather than any individual brand's capabilities.
Meh!…
Over the last few weeks, we've undertaken to speak with many of Onkyo's partners, both dealers and other infrastructure partners to ask a simple question: Have you seen a change in Onkyo's marketing over the last year or so? The answer? A surprisingly ambivalent, "Meh"!
We found one dealer who claimed Onkyo's marketing has actually deteriorated over the last year saying it is impossible to make money on Onkyo. Integra is profitable…but Onkyo's market, the dealer said, has gotten a little out of hand.
Another dealer told us that he felt that Onkyo "may" be finally getting its act together. But, "we'll have to wait and see" if they actually do. While slightly more optimistic than our other conversations, this was hardly a ringing endorsement.
Really no change…
But most told us they saw little to no change in Onkyo's marketing since Gibson took control in January 2012. Also, they saw little to no change in service level from the company – supposedly another strength that Gibson was to bring to bear.
To be fair, many indicated that their Onkyo sales did improve this last year. But virtually every one told us that all of their audio business improved. As one said to us, "A rising tide raises all ships."
We will continue to seek out examples of Gibson's marketing prowess on behalf of its many investments. But so far…it has eluded us.
Can Gibson put the pieces together for these three companies? From what Onkyo dealers have told us…that remains to be seen.
SEE ALL OUR COVERAGE ON GIBSON GUITAR: Simply click on the words "Gibson Guitar" in the Tag Cloud in the sidebar on the right.