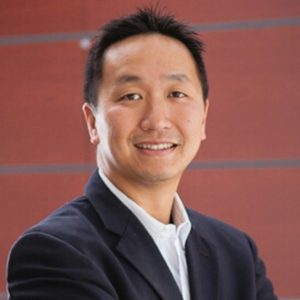 Gibson Brands announced Tuesday that it has hired Lee Cheng as its new Chief Operating Officer (COO) and executive vice president. This appointment takes effect immediately and follows a recent additional credit downgrade by the Moody's Investor Service.
See more on Cheng's interesting background and the Moody's downgrade…
According to a report by the Nashville Post, Cheng is an attorney who most recently served as the chief legal officer, senior vice president of corporate development, and corporate secretary of online merchant Newegg.com. During his tenure at Newegg, he was twice named Top 50 general counsel in America by the National Law Journal.
Cheng also served on the Consumer Technology Association Board of Industry Leaders, where he met Gibson CEO Henry Juszkiewicz.
Gibson CEO Impressed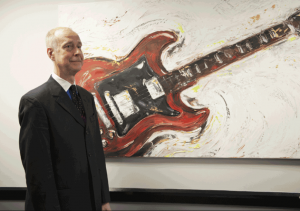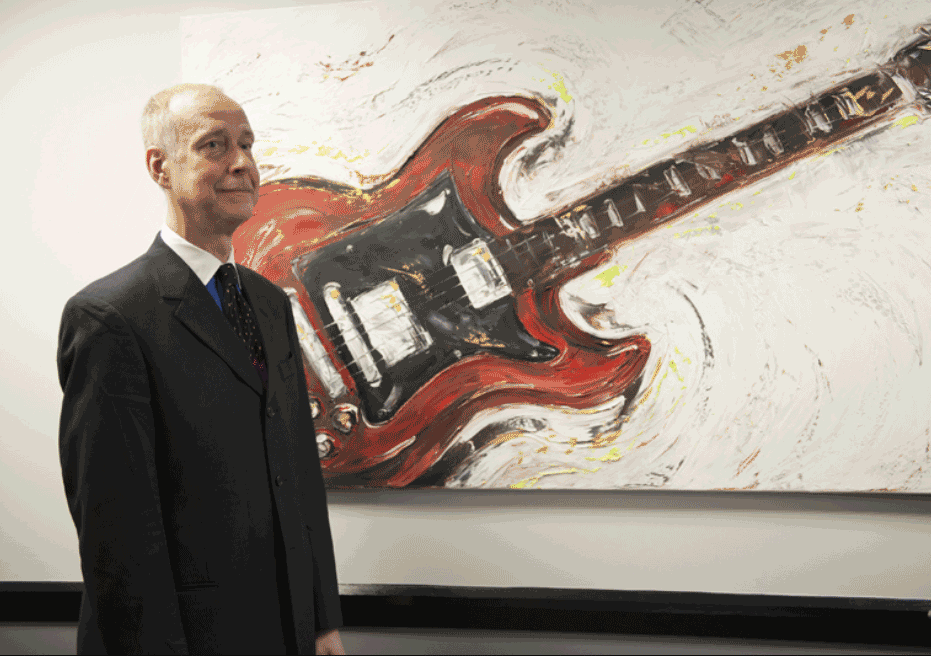 Prior to Newegg, Cheng was at Latham & Watkins, an international law firm, and served as general counsel for two venture-funded startups. He is a graduate of Harvard College and the University of California Boalt Hall School of Law.
"I am so impressed with Lee's talent," Henry Juszkiewicz, Gibson CEO, said in a prepared statement. "He will be responsible for driving and managing various enterprise-level projects. He will be involved with Gibson Brands on specific projects which will include having direct responsibility for some operations, departments and business lines and divisions."
In March 2016, we told you about a downgrade of Gibson Brands, Inc. credit rating by Moody's Investors Service from B3 to CAA1. The CAA1 rating is considered below investment grade, or commonly referred to as "junk" status. The ratings downgrade in March 2016 had quickly followed a previous downgrade in December 2015.
Moody's Downgrades Gibson Credit for Third Time in a Year
Then, just six weeks ago, Moody's again dropped Gibson's credit rating from BAA1 to BAA2. Ironically, this downgrade follows a report by Gibson of a positive performance improvement in June.
Why the further downgrade by Moody's?
"We expect Gibson's operating performance to improve this year, but remain below our original expectations," said Kevin Cassidy, Senior Credit Officer at Moody's Investors Service.
Uncertainty About Company Projections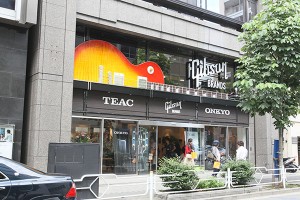 The report by Moody's adds that the "negative outlook reflects uncertainty about the projected improvement in Gibson's operating performance and the uncertainty about the company's ability to refinance its ABL revolving credit facility."
Moody's analysis is unflinchingly ominous. Saying the downgrade is "due to increasing concerns about the company's liquidity position." Also, the report declared, "The rating outlook is negative."
Rapidly Approaching, Impressively Large Debt Repayments
The heart of the issue is that the company is facing some rapidly approaching and impressively large debt repayments, including "over $80 million due to a consumer electronics supplier" and "$45 million in near-term outstanding indebtedness, if the ABL revolving credit facility is not refinanced."
Moody's notes that the ABL (asset based loan) recently saw its expiration date accelerated to May 2017 from its original date of January 2018, "because the company was in violation of a covenant." However, Moody's also said that they believe Gibson retains enough assets to be able to effect a restructuring of this amount.
'High Turnover' of Gibson CFOs
In this analysis of Gibson's business, Moody's noted the company has "high turnover in the company's senior financial management level." This factor of revolving CFOs has been mentioned by the credit agency in multiple reports on Gibson.
Gibson Brands (formerly Gibson Guitar) is a Nashville, TN based manufacturer of musical instruments, professional and consumer audio and video products, information products, and accessories. The company entered consumer electronics in 2012 in an effort to diversify its business that was heavily reliant on the struggling musical instrument industry.
Gibson went on a shopping spree buying companies in consumer electronics and pro, leaving them with a stable of brands including: Gibson, Epiphone, Kramer, Baldwin, Philips, Onkyo, KRK, Stanton, Teac, and more. The company has revenues of around $1.6 billion for the year ending June 30, 2016.
See more on Gibson Brands as: www.gibson.com.