Acquired in 2013, Cakewalk was Killed for Philips, Gibson Says

In what many in the industry are suggesting is yet another indicator of struggles at Gibson Brands, the company announced a little over a week ago that it would wind down operations at Cakewalk Inc., a popular music creation software company it owns. Music industry-centric websites around the internet exploded with largely critical coverage of the move, and comments on Cakewalk's website are decidedly negative – both sad and angry – as customers seek to process the shocking news.
See more on yet another move by struggling Gibson…
Cakewalk is a maker of products for the "modern musician," including digital audio workstations (DAW) and virtual instruments. One of the first MIDI sequencers on the market, Cakewalk maintained a loyal following among many musicians and producers in the music industry, not the least of which was due to the fact that it was Window-based (where most other tools are Mac-based).
The company is most known for its Sonar DAW and the new Momentum – a tool designed to capture music ideas on a mobile device and then transfer it into a DAW for further processing. Momentum was only just introduced this September.
The news of the shutdown was made by Cakewalk CTO Noel Borthwick, a 19-year employee, in a posting on their website.
After 30 years of Cakewalk's long and illustrious history, I am saddened to announce that we ceased new product development and reduced overall operations this past Friday. You can read the formal announcement from Gibson here, which states that this decision was made in order to align with the company's acquisition strategy, focused on growth in the global consumer electronics audio business.
As Borthwick noted, there was in fact, an official Gibson announcement which, oddly, was only posted on the Cakewalk website…not on Gibson's. Gibson's official statement was pretty terse and, as some have suggested, almost bizarre.
Gibson's Official Announcement (in its entirety):
GIBSON BRANDS ANNOUNCEMENT REGARDING CAKEWALK, INC.

Gibson Brands announced today that it is ceasing active development and production of Cakewalk branded products. The decision was made to better align with the company's acquisition strategy that is heavily focused on growth in the global consumer electronics audio business under the Philips brand.

Cakewalk has been an industry leader in music software for over 25 years by fusing cutting-edge technology with creative approaches to tools that create, edit, mix, and publish music for professional and amateur musicians. Gibson Brands acquired Cakewalk in 2013.

Gibson Brands, a growing company in the music and sound industries, was founded in 1894 and is headquartered in Nashville, Tennessee. Gibson Brands is a global leader in musical instruments, consumer electronics, and professional audio, and is dedicated to bringing the finest experiences to consumers by offering exceptional products with world-recognized brands.
Focused on Philips?
Gibson's stated rationale for this closure is one sentence long: "The decision was made to better align with the company's acquisition strategy that is heavily focused on growth in the global consumer electronics audio business under the Philips brand."
Yes, Gibson says they are shuttering Cakewalk, a professional music software company, to focus on Philips, a consumer accessory hardware line. These are two entirely different types of products, in two entirely unrelated industries. For many musicians, this is a bizarre explanation.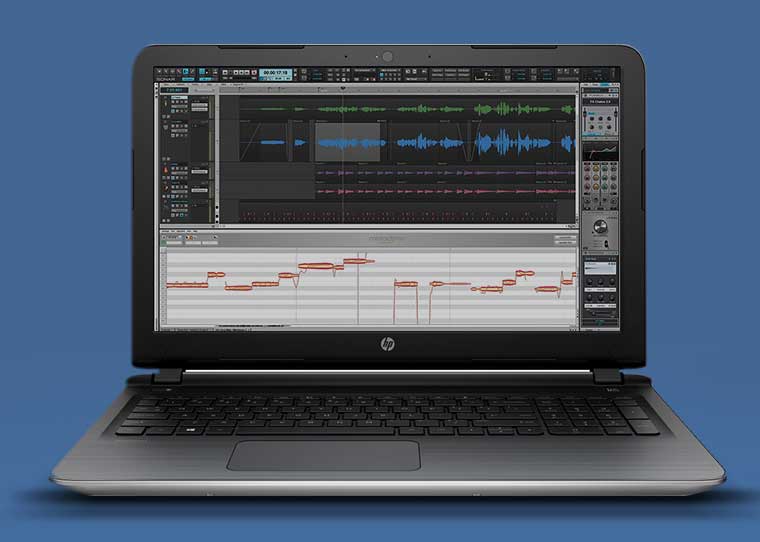 Hundreds of Thousands of Users Impacted
According to one industry insider we spoke with, Gibson's decision to shut down Cakewalk affects at least  hundreds of thousands of users (an interview with Cakewalk founder Greg Hendershott ten years ago said Cakewalk had – at that time at least – over one million users of their software.) Many of these users instantly panicked when they heard the announcement. There are two primary reasons for this panic – first, the company's software allows users to store music projects in the cloud on Cakewalk servers. Users immediately feared their projects were lost…or if not lost were otherwise in jeopardy.
Second, Cakewalk's Sonar DAW and their newer Momentum tool are both sold on a subscription basis, with regular software feature updates…and with the best price reserved for a large, but onetime, lifetime payment. People who paid for a lifetime of software upgrades are not happy with Gibson's decision to shut things down. Many who paid for a lifetime subscription are demanding their money back. There are several angry posts threatening a class action lawsuit.
Trying to Allay Fears
Borthwick sought to allay the fears of those whose projects reside on Cakewalk servers:
So what does this mean for you, our loyal customers who've been with us all these years? Cakewalk's servers will continue to operate, you will still have access to all of your online assets, and your software will continue to work normally. A dedicated team has been established during this transition period to continue to serve the Cakewalk community. Monthly updates to SONAR from Cakewalk will however cease during this time. We will continue to post notifications to keep you informed with any relevant developments. A sincere thank you to everyone in the Cakewalk community.
[Read then entire Borthwick statement here…]
Still, many in the music industry remain angry at Gibson, which acquired Cakewalk from MI manufacturer Roland in 2013. At that time, Gibson was "predicting a bright future for the company's products" according to the music industry website musicradar.com. Gibson's plan was to rebrand Cakewalk to TASCAM Professional Software, part of their professional hardware company purchased along with TEAC in 2012.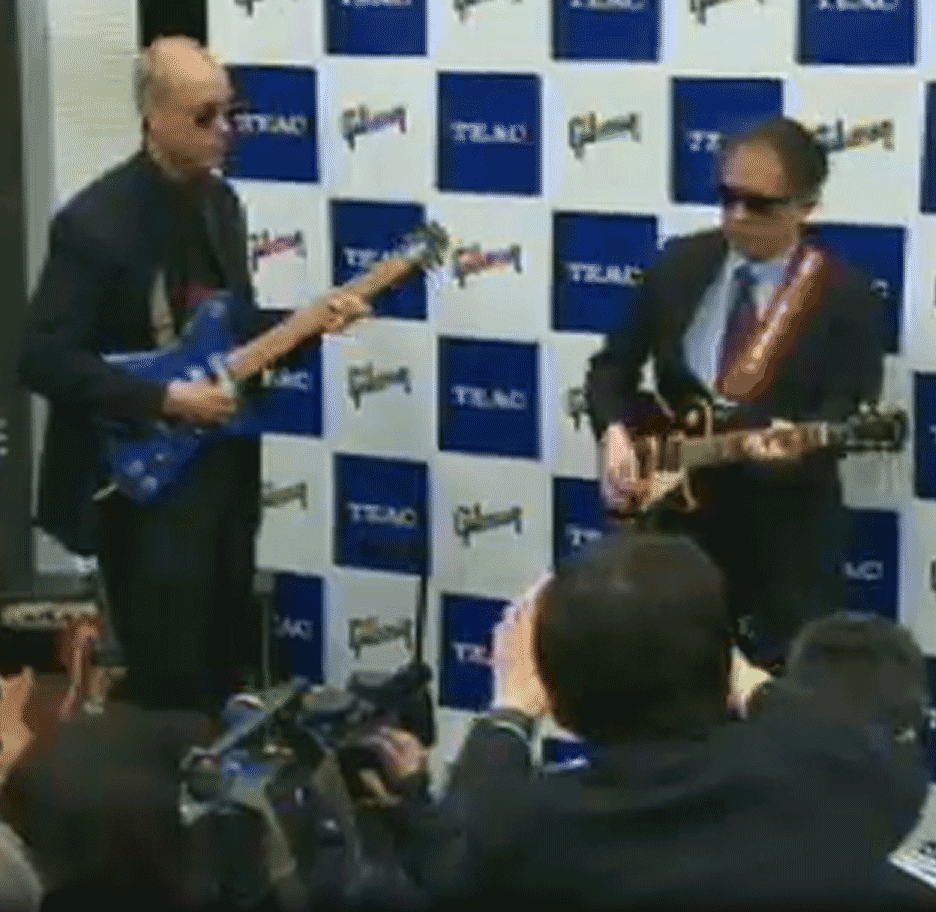 From the original Gibson release announcing the Cakewalk acquisition:
"According to Gibson Brands Chairman and CEO Henry Juszkiewicz, 'If imitation is the sincerest form of flattery, Cakewalk must be very flattered that so many of their innovations have become industry standards. As an addition to the Gibson Pro Audio Group, Cakewalk will enhance their flagship professional products, pursue provocative R&D initiatives, and continue to serve the needs of musicians and producers world-wide.'

The announcement added: "Following the closing of the proposed acquisition, a new brand, TASCAM Professional Software, will be created to support, promote, and publish Cakewalk's current and future professional products."
However, none of those plans never came to fruition and now, just four short years later, the end is at hand for Cakewalk. Many industry observers are puzzling over Gibson's explanation of a focus on Philips accessory line. This would appear to be a departure from previous announcements where the company seemed bent on creating a vertically integrated, end-to-end solution from music creation (Gibson guitar musical instruments), to music recording (TASCAM pro recording gear), to music listening (Onkyo consumer audio receivers and systems).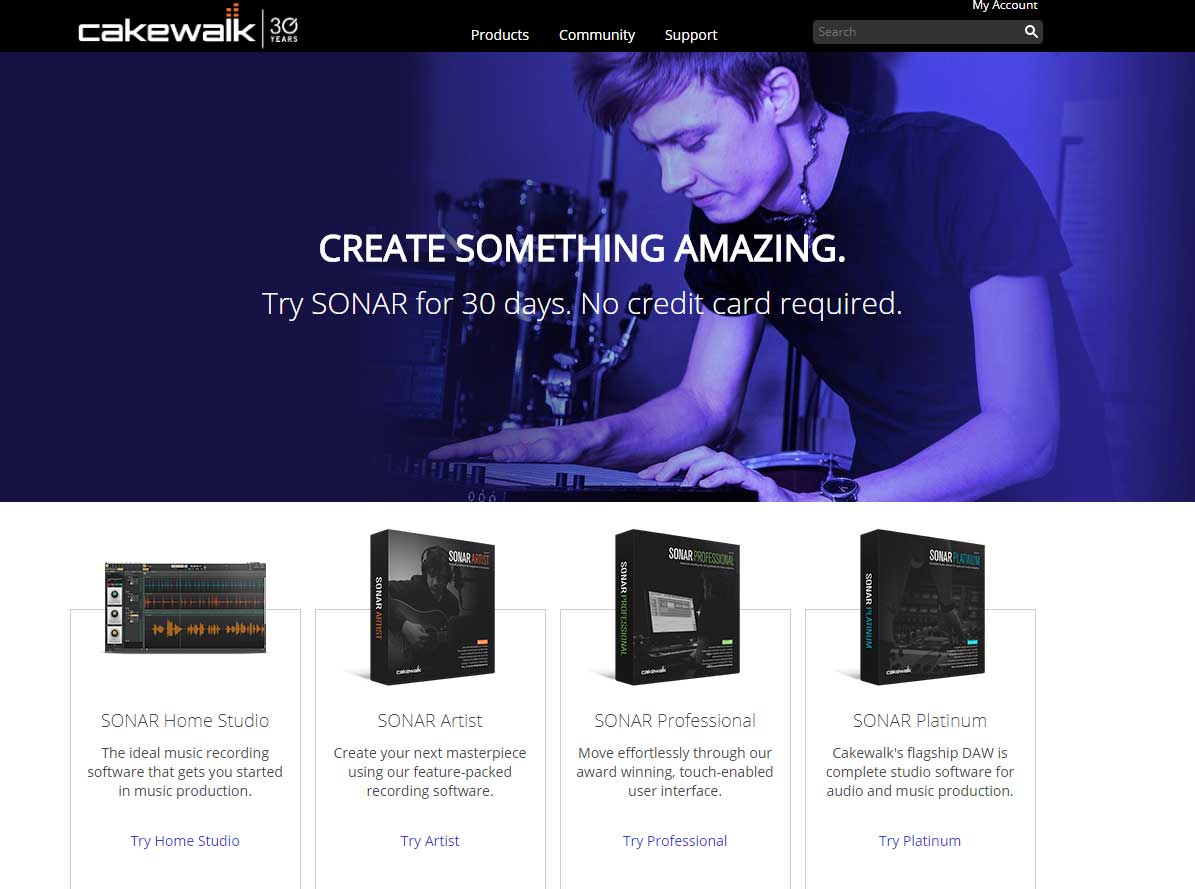 What Does All This Mean for TASCAM?
If the focus is shifting to one solely on the consumer market, what does this mean for TEAC's TASCAM Pro division? There is no word from the company on any shifts in marketing strategy.
"So where did the pro products go," asks cdm.link (Create Digital Media, a German pro music website.) "Why did Tascam software products never materialize? It would seem that Gibson are themselves pivoting to consumer electronics."
It's virtually impossible to discern Gibson's ultimate goal, as the tightly held private company is notoriously tight-lipped. However, this surprise move to close Cakewalk is extremely suspicious. However, it would be logical in the case of a company struggling with a cash shortage – needing to shut down cash drains from fringe (non-core) holdings to preserve as much capital as possible. Could this situation be the case?
This is our third report on Gibson this month alone. It would seem the pace of concerning revelations are picking up steam.
See the Cakewalk website here: www.cakewalk.com.