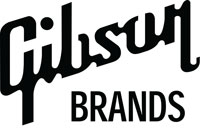 Gibson Brands announced this week that it it has signed a letter of intent with Roland Corp. and Cakewalk, Inc. to acquire Cakewalk Inc., a music software company, for an undisclosed amount. The deal is pursuant to the successful negotiation and execution of a definitive agreement.
And with acquisition, Gibson says it will launch a new brand, Tascam Professional Software to sell the Cakewalk product line. See more on this acquisition below…
An acquisition that speaks more to the pro side of their business than to their home side – Gibson has suggested that this is yet another building block in its strategy of offering an end-to-end entertainment creation and delivery network. Cakewalk, Gibson CEO Henry Juszkiewicz says, has exciting products in the works that will mesh nicely with TASCAM hardware products.
For many years, Gibson had been involved solely in manufacturing guitars and other stringed instruments – building some of the most beloved guitars that were enthusiastically embraced by many big-name professional musicians. Then, CEO Henry Juszkiewicz began expanding Gibson by acquiring more pro music brands such as KRK, Stanton, and Cerwin Vega.
In another round of expansion, Juszkiewicz then moved into more consumer-centric companies when Gibson acquired a major percentage of Onkyo Corp, including a controlling interest in Onkyo 's USA operations. This was followed by the acquisition of Teac, which straddles the fence as both a consumer brand…and pro brand thanks to its TASCAM pro division.
Gibson recently changed their corporate name to Gibson Brands to better reflect their growing empire. Still, the company has been relatively closed-lipped as far as detailing their overall strategy.
The announcement says that Cakewalk will remain an independent division and will retain their Boston headquarters location. However, less certain is what will happen to the "Cakewalk" brand.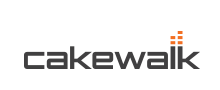 In a separate "FAQ" released as part of the announcement – the company addressed by giving a bit of a confusing answer to the question of whether the Cakewalk brand will be retained.
Will the name Cakewalk be retained?

Cakewalk will transition to the name Cakewalk Development to underscore the emphasis on R&D and new product development, but a new brand, TASCAM Professional Software, will be created to support, promote, and publish Cakewalk's professional line of products. As TASCAM is the company that launched a revolution in recording, the pairing with Cakewalk is a natural.
For more information on Gibson, see: www.gibson.com.
For more information on Cakewalk, see: www.cakewalk.com
SEE ALL OUR REPORTING ON GIBSON: Just click on "Gibson Guitar" in the Tag Cloud in the sidebar on the right hand side of this page.