Gibson Brands, Inc. has reached an agreement to sell its property on a half-acre in the North Gulch area of Nashville, TN to a private equity group for $6.38 million, according to a report by the Tennessean. The property includes an unused Gibson warehouse. The purchase was by Somera Road Inc., who worked in partnership with Tricera Capital, a Miami, FL private equity company.
See more on this Gibson Brands deal, which may not be done yet…
Just earlier this month, we told you about Gibson putting their iconic Memphis showroom and factory on the market, as the firm desperately seeks to sell assets to raise cash in the face of impending $520 million of debt payments due in mid-2018. The company began this quest last year, when they put several of their properties up for sale. This warehouse and location was one of those Gibson had put on the market then.
"We're ecstatic about the growth of the Nashville market and the potential development prospects for the Gulch in particular," said Ian Ross, Somera's managing principal. "This is an infill location with exciting vertical redevelopment projects occurring on all sides."
Part of a Larger Lot
The property that Gibson sold was a 24,080 sq.ft. warehouse at 1102 Grundy St. on a half-acre portion of a larger 1.62 acre portfolio of properties listed by the company in March 2016. Also listed at that time was another 33,864 sq. ft. warehouse at 1117 Church St., as well as adjacent land on Church Street and properties at 134 and 138 12th Ave. N.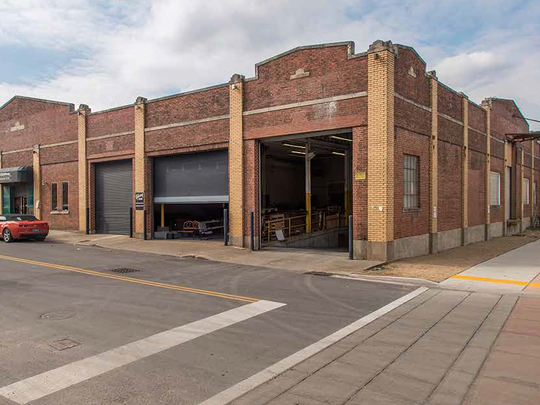 As we've reported before, Gibson Brands – formerly Gibson Guitars – made the decision in 2012 to diversify their stagnant music industry business by rapidly expanding into the consumer electronics industry. The company acquired several brands including Teac/Tascam, Onkyo/Pioneer, and others.
Used a Significant Amount of Debt
Gibson used a significant amount of debt to finance these purchases, a common tactic for acquisitions. However, the timing was inopportune, as they expanded into consumer electronics just as the industry began a downturn that resulted in a period of consolidation…rather than growth.
As the company struggled to deal with the challenging environment, credit services such as Moody's Investors Services began downgrading their credit ratings. This made acquiring more debt or otherwise restructuring their debt more difficult and more expensive.
Raising Cash
So in 2016, facing rapidly approaching maturities on their large debt portfolio, the company made the decision to start listing assets, primarily real estate, for sale to raise cash. At the time when they put these properties on the market, CEO Henry Juszkiewicz said these properties were "underutilized industrial buildings" for which they had not immediate plans.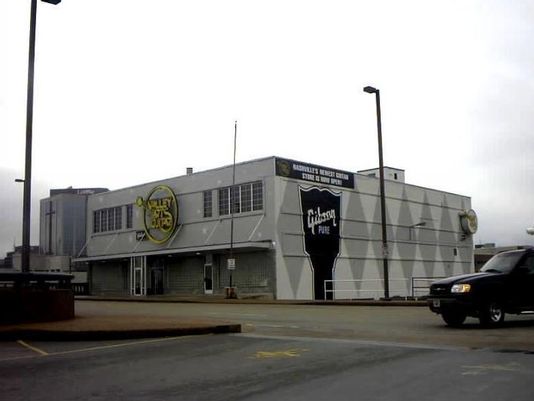 "With the substantial development in the neighborhood in the last year, we felt a sale with a reinvestment of proceeds would make more sense," Juszkiewicz said at the time. "This is a decision we have been discussing for more than a year, and we felt market timing was optimal now."
May Be More Deals Coming
According to the report by the Tennessean, the parties may be in further discussion about Gibson's remaining Nashville properties, at least for those locations adjacent to the one the PE consortium already purchased. The area is "within the path of development and adaptive reuse of old warehouses near downtown Nashville," the newspaper said.
While $520 million is a tough nut to crack, Gibson at least has a start with this completed $6.38 million sale.
See Gibson at: www.gibson.com.