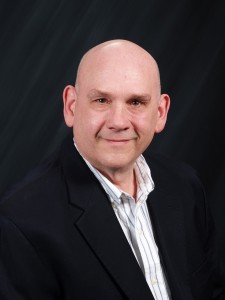 Stephen DeFuria, a top specialty audio industry sales executive uniquely conversant in both high-end AND more mainstream audio, died early Sunday morning after a long battle with cancer. DeFuria was 61-years old and passed away at home with his family at his side.
See more on the passing of Stephen DeFuria…
Stephen's LinkedIn profile lists 500 connections, but we're quite certain that the real number of people who call him a friend is many multiples of that figure, as Stephen was always quick with a smile and a handshake – ready to offer advice or help to anyone he encountered…usually endearing himself to them in the process. That is certainly the case for us at here Strata-gee.com as DeFuria was a long time reader and a valuable source of insight and information.
DeFuria was most recently the Managing Director of VANA Ltd., an importer and distributor of high-end audio brands that he and a group of investors purchased from the original founder in early 2016. For VANA, DeFuria was hard at work helping the company establish distribution for several brands of remarkable audio products, tapping his deep database of top dealers and making powerful, mutually beneficial connections.
A Rich and Varied Career
Stephen had a rich and varied career which helped him to develop a deep understanding of the many assorted elements of the technology industry's sales channels. In one instant he could confer with the cognoscenti of the upper echelon of audio gurus, and in the next moment he could help a mainstream consumer decide on a table radio.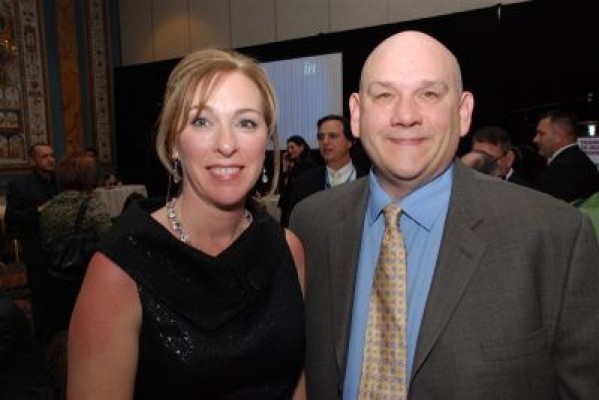 Most know Stephen from his decade long tenure as the National Sales Manager of specialty electronics brand NAD Electronics of America. Lesser known, and perhaps one of the secrets of his success, is his sixteen-year ownership of high-end specialty audio retailer Audio Vision. Here, DeFuria learned all the ins-and-outs of the demanding high-end specialty audio market.
A Manufacturing Career Informed by Deep Retail Experience
His time in retail allowed him to develop virtually an encyclopedic knowledge of all high-end brands, whether electronics or speakers – including those brands he was not even selling in his store. But it also taught him the challenges of making that "last mile" connection with the often demanding high-end, luxury products consumers.
Unlike many executives working at manufacturers and distributors today, Stephen's time as a retail business owner and builder (taking Audio Visions to 3 locations) taught him the business side of the business – as well as how to sell highly technical products to often unknowledgable consumers. He also learned about the many different types of customers, how products are designed to address different channels, the differing types of distribution of these products, and more.
No Pushover
It was this amazing breadth of experience, knowledge, and likeability that made him indispensible as the chief salesman for the companies he worked with.
But Stephen was no pushover. Perhaps because of his New England roots, Stephen would never tell his superiors simply what they wanted to hear – he would tell them what they needed to know. Yes, he was a big believer in the truth…no matter how difficult that truth was going to be to deal with.
An 'Almost Dream Job'
After NAD, Stephen did a short stint with Tempo High Fidelity, moving on to Thiel Audio in 2013 as its North American Sales Manager. Stephen once described to me how this was almost a "dream" job for him. Why? Because Stephen had sold Thiel speakers at his store and he was a fan of the company. He pained as he watch the brand struggle in the wake of the death of founder Jim Thiel.
Joining Thiel gave Stephen the opportunity to work with his good friend Bob Brown, another well-known industry executive and a close friend of many years. Stephen knew they had a lot of work to do to turn the Thiel brand around…and he was confident that the Brown/DeFuria team could do it. Unfortunately, the new private equity owners of Thiel decided to change course and his tenure in his dream job was cut short.
The Path to VANA
This change may have been a blessing in disguise. After leaving Thiel, DeFuria worked as a contractor with Tivoli Audio both to help the company sell the brand, and also to oversee their sales operations in Europe. It was after the brand was sold that Stephen joined with the partners at VANA to begin their relaunch under the new ownership.
Stephen is survived by his wife Stacey Kerek, another well-known industry personality, currently Vice President of Operations at Bowers & Wilkins (B&W). They have four children: Jason, Elizabeth, Meghan and Dillon.
Stephen touched and enriched many lives throughout his career. He will be sorely missed.
We will update this post as details of the final arrangements become available.