BREAKING NEWS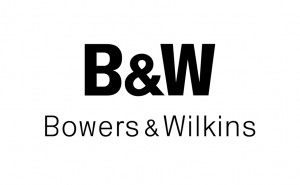 Multiple sources have confirmed to us that several B&W regional managers have resigned from their positions with the company this week. In a move that one source indicated has been coming since the moment the company terminated President Doug Henderson, the regional managers all turned in their voluntary resignations in the same week.
See more on this new development at B&W…
We first reported on dramatic changes taking place at Bowers & Wilkins one month ago, when the company suddenly terminated the employment of popular B&W North America President Doug Henderson. The move caught everyone off-guard, including B&W dealers, sales force, staff, and even, we are told, Henderson himself. Multiple sources described an almost bizarre termination scene with the longtime President asked to leave the building the same day he was notified of the termination.
Shortly after Henderson's departure, Richard Campbell, B&W's new Chief Revenue Officer, sent an email to B&W dealers informing them of Henderson's termination.
 "As you all have had to evolve your businesses to meet the increasingly complex demands of the market, Bowers & Wilkins needs to do the same…," said Campbell's letter. "We are announcing that Doug Henderson, President of the business in North America, is leaving the organization to pursue other interests."
Campbell went on to add, "Doug's team will report to me as we manage through this transition to ensure continuity for our business."
Now that continuity promised by Campbell appears to be seriously compromised. We know that multiple members of B&W's regional sales management team have resigned. Reports vary as to the exact number that have left the company, but sources indicate that at least four members of the sales management team have resigned this week.
We reached out to the company for confirmation but didn't receive a response by the time this story was posted. We will continue to update this story as new information becomes available.