Trial is Next Week; Sonos Makes Big Mistake

Ever since Sonos filed their patent infringement case against D&M Holdings – in reference to its then new HEOS line – things started out like the opening salvo in a boxing match. That was over three years ago in October 2014 and after an initial flurry, including the filing of a countersuit by D&M Holdings, the event went on to settle down into more of a wrestling match, as opposed to boxing. Each side jockeyed for leverage on the other, with our judgment giving a slight advantage to Sonos, whose legal team seemed just slightly better in their approach perhaps even winning over the judge in a series of mostly favorable rulings.
Now, on the eve of trial and in front of a new judge, things are really moving from its long, low simmer to a boil – in fact, boiling over in the days leading up to trial next week starting December 11.
See recent developments just days before commencement of trial…
Strata-gee has been reporting on this case from the beginning as the stakes seem relatively high. If Sonos prevails, HEOS could disappear from the industry landscape. Many dealers are doing substantial business with the line which offers them a more profitable wireless multi-room music system as compared to Sonos. Its sudden disappearance, could be very costly and traumatic to dealers.
While many assume a D&M loss will result in a licensing agreement, and that certainly is a reasonable possibility, there is no guarantee that this is how the matter will play out. Suppose Sonos, worried others may be thinking along the lines of D&M Holdings to launch a similar system, decides to make an example of HEOS and with their win, and simply banishes it from existence.
Very Different Potential Outcomes Based on Who Wins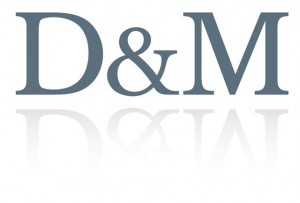 A D&M Holdings win would be a dear victory indeed, as the company has likely invested millions of dollars in their legal battle – and that is on top of the perhaps millions of dollars already spent to develop the line in the first place. And while their win would give them the right to continue, it seems unlikely that they would also get the opportunity to vanquish Sonos from existence. I guess it is a possibility – but it seems extremely remote at best.
A D&M Holdings win would mean Sonos would face the likelihood of a rapidly expanding competitive landscape, as more products from more companies would most likely appear – duly protected from any patent litigation from the – in this scenario – losing Sonos. Sonos may even be required to pay D&M Holdings a licensing fee, something that as the market leader, they could easily afford.
From a Simmer to Boiling Over
These musings aside, the long simmering matter has heated up to a full-fledged boil…actually boiling over – as the two parties rapidly approach trial, scheduled to take place next week in U.S. District Court in Delaware. Filings and decisions are coming quickly, as the court is seeking to position the matter for trial.
For example, in the first five days of this month alone, fully twenty-four filings are shown on the case docket. Most are related to a slew of pre-trial motions regarding evidence issues, exhibits, depositions, a "prior art" dispute, etc. – as each side is trying to expand the number of arrows in their quiver at trial…and force a reduction in the number of arrows in their opponent's quiver.
How tedious is it to follow a case like this? Incredibly so! For each filing of either side (the first party), the other side (second party) is allowed a response…then the first party gets to respond to the second party's response…and the second party is allowed to respond to the first party's response…and so on. It makes for a lot of paperwork…much of which is non-essential, petty bickering.
Lots of Activity, Readying for Trial
D&M Holdings filed – late in the game in my opinion – another motion for summary judgment (MSJ) on one of the patents. Not only was this filed late, only days before the trial, but D&M Holdings has not been very successful on their MSJ attempts in the past.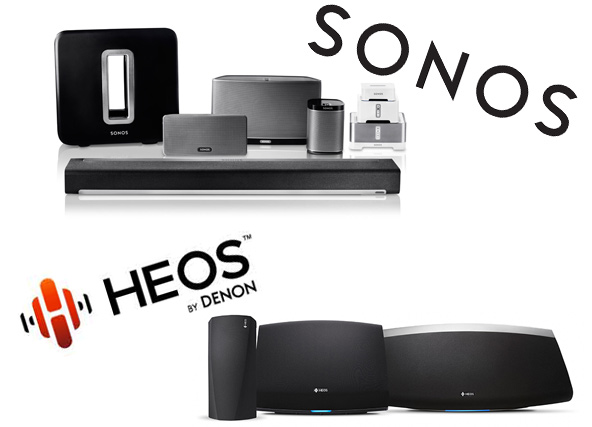 But one matter that stands out on the docket is a remarkable exchange that, in my view (remember, I am NOT an attorney), represents the first major miss for Sonos – a miscalculation that could have potentially changed the outcome of the case.
Then, One Week Before Trial, Sonos Drops a Bomb
On December 1st, only six business days before the beginning of the trial, Sonos attorney Philip A. Rovner of Potter, Anderson, Corron, LLP wrote Judge Bryson requesting a continuance. Judge Bryson is relatively new to the case, stepping in to replace Judge Andrews who had a scheduling conflict and couldn't be available for the trial. Judge Bryson took over the case at the beginning of September.
Asking for a continuance is legalese for requesting to reschedule the trial. In his letter, which was marked "Highly Confidential – Attorneys' Eyes Only, Filed Under Seal" Rovner apologized for the late notice (no kidding!) but informed the Judge that Sonos needed a continuance "due to a scheduling conflict that has become unresolvable with its technical expert witness, Dr. Kevin Almeroth."
Sonos's Key Expert is Not Available Now, They Say
Rovner, over the course of a page-and-a-half letter, tells the Judge that their expert has been also tapped for another matter, Sprint Communications Company LP et al. v. Cox Communications Inc. et al.. And, wouldn't you know it, the trials are the same week. The matter became an issue, Rovner said, when changing from Judge Andrews to Judge Bryson because of the former judge's schedule conflict.
This Sonos/D&M Holdings trial had been originally scheduled to take place October 2nd, but with the change of judges, the trial was pushed back to December 11. And that is when the conflict arose, Rovner suggested in his letter.
"Dr. Almeroth has been working on this case for three years now, he is intimately familiar with the patents-in-suit, Sonos's commercial embodiments, D&M accused products (including their source code), and the issues in this case," Rovner wrote the judge. Sonos's infringement case would be irreparably harmed and severely prejudiced if Dr. Almeroth were not available to testify at trial in this case."
D&M Holdings, predictably, objected to the continuance…but for reasons that didn't really matter, it turns out. Sonos's letter for continuance was transmitted to the court on December 1. On December 2, the Judge ordered D&M Holdings to file a response "no later than 3:00PM on December 4." D&M Holdings filed their response on December 3…and Judge Bryson made his decision and issued his Order on December 4.
Order is Critical of Sonos's Actions
Judge Bryson's December 4 decision was not what Sonos wanted. In this Order, Filed Under Seal, Judge Bryson took four pages to vanquish Sonos's one-and-a-half page motion. In the first two pages of his Order, the Judge pointed out several failings of Sonos's request…mostly in the form of missing information and a lack of reasonable explanation.
And then, at the bottom of page two and on to the top of page three, the Order notes:
"Sonos's counsel has long been aware of the possible conflict in Dr. Almeroth's schedule. That conflict was not previously brought to the Court's attention. In fact, at the time arrangements were being made to transfer this case from Judge Andrews to me, I offered two dates for this trial that would best fit my schedule, the week of November 13 or the week of December 11, 2017. Judge Andrews reported back to me that the parties had agreed to trial on December 11. That date was selected based on the parties' preference."
Translation: Sonos, you screwed up.
The Judge goes on:
"Despite the parties' choice of the December 11 starting date for trial, Sonos did not advise me (or, apparently, the defendants) of the possible conflict with Dr. Almeroth's schedule until after 8 p.m. on Friday, December 1, effectively one week before the beginning of the trial. Under the circumstances, it appears that Sonos's counsel failed to nail down Dr. Almeroth's availability for the time when he would [be] needed in this case, even though counsel was aware that there was a risk that Dr. Almeroth's appearance in this case would conflict with his appearance in the Sprint case."
Translation: Sonos, you screwed up bad.
This Problem 'is…of Sonos's Making'
Although the final decision by the Judge was based on this circumstance, the Order noted the added expense and logistics headaches such rescheduling would cause for D&M "and the Court." The Order also notes that Dr. Almeroth would likely be available to testify after the conclusion of the Sprint trial (which is supposed to end on December 13th) and therefore be available to testify in this case (on December 14th)…albeit later in the case and out of sequence with Sonos's case presentation.
"In any event, the problem, so far as appears from the facts presented to the Court in parties' letters, is one entirely of Sonos's making. The risk of a scheduling conflict was clear from the time that the December 11 trial date was set, and it appears that Sonos did not take sufficient steps to avoid the potential conflict becoming a real one. The Court therefore concludes that Sonos has not shown good cause for a continuance in this case. The request for a continuance is denied." [Emphasis added]
Ouch…
And perhaps to emphasize the point, the Judge noted that Sonos failed to make a case for why this matter should remain under seal, something typically reserved for protecting trade or business secrets. He gave Sonos a deadline for providing him with this information ("it should file a letter by 5 p.m. on December 4, 2017") to justify the seal. Apparently, that didn't happen and the whole matter was unsealed by the Judge, who directed the Clerk to make the letters from the parties and the judge's Order public. This is how I could relay the entire story here.
This exchange really seemed an unexpected miss by Sonos, who up until now have conducted themselves – in the eyes of this non-attorney – quite professionally and with strategically sound tactics. Perhaps there were other circumstances that forced them into this position, even the Judge seemed to sense there was more, but it wasn't clearly articulated in any of the letters, leading the judge to this negative (for Sonos) decision.
Then…This Happened
Just when things looked bleak for the integrity of Sonos's case presentation at trial, two days later on December 7th…the Sprint case was settled.