BREAKING NEWS
Case May Have Major Impact on Wireless Speaker Business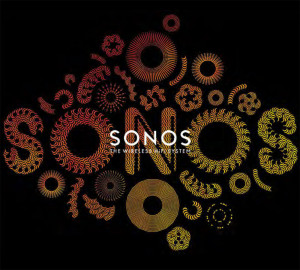 As we recently reported, a federal jury gave Sonos a sweeping victory in the first "bellwether trial" in Sonos Inc. v. D&M Holdings Inc. et al, siding with Sonos on all counts and awarding them nearly $2 million in damages. Furthermore, the jury affirmed the validity of the three Sonos patents at issue, and disagreed with D&M's assertion that the patents were not valid.
Strata-gee spoke with both sides of this case and, this decision notwithstanding, neither appears ready to back down, even as this is just the first of what will ultimately be three trials in the case – two where Sonos is the plaintiff, and a countersuit by D&M Holdings where they will be the plaintiff. Sonos won round one, but this is a multi-round fight.
Both Sonos and D&M Holdings talk to Strata-gee in wake of trial verdict…
This case, originally filed in 2014, alleges that when the D&M Holdings brand Denon developed their HEOS line, the company simply copied Sonos, thereby infringing on their patents. It has been a pretty vigorous three-year battle, finally coming to a head with this trial.
We have followed the story which has generated a blizzard of paper as each side revised, and added to their claims. As the judge sought to force the parties to reduce their claims in order to make the case more manageable – we finally ended up with eight Sonos patents in dispute, and via a counterclaim, seven Denon patents in dispute.
Then the judge further cut these issues down by deciding to split the Sonos case from one trial to two – with three Sonos patents to be decided at the first trial known as a bellwether trial. The judge was attempting to refine the case and reduce the number of disputes so as to not overwhelm the jury.
A Bellwether Trial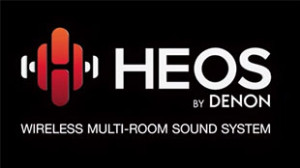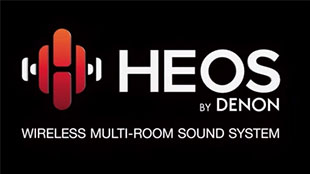 This is a bellwether trial, a legal concept in which a matter with a high number of claims holds a kind of test case, an initial trial whose results are used as a kind of a precedent for the remaining issues to be determined. Here's how the ConsumerSafety.org website defines it: "…a bellwether trial (or trials, as the case usually is) serves as a reference point for a wider range of claims by setting a precedent. The term was officially added to the American legal lexicon in 1972 by the US Supreme Court."
At this first trial, according to legal newsletter Law360, Sonos attorney Sean M. Sullivan told the jurors: "They [Denon] couldn't figure out how to do this [wireless multi-room music systems]. They got desperate. They said the market's changing. They had to copy something."
Sonos Attorney: 'Denon's Own Documents Reflected Concern'
Sullivan said Denon's own documents reflected concern that "failure to develop a product to compete with Sonos' 'Play' line of speakers and associated control devices and software would jeopardize Denon's future position in a fast-growing, fast-changing market."
But Denon attorney Robert P. Latham told jurors that Denon did nothing wrong and rejected Sonos' claims the company "pilfered" Sonos patents. Denon, he said, simply "set out to 'build a better mousetrap.'"
Denon's lawyer added that the company sank $77 million into developing the HEOS line, using some 80 engineers, the report said. "We're standing up for those people, for all their effort," Latham told jurors, adding that Denon's reputation as a brand is in their hands.
Jury Took Less Than Two Hours
A jury of four men and four women took less than two hours to render their decision. The jury found that, in the matter of the five claims associated with patent numbers 9,195,258 (the '258 patent), 7,571,014 (the '014 patent), and 8,588,949 (the '949 patent), Denon "directly infringed" these patents, "actively induced others" to infringe, and "contributed to another's infringement." Furthermore Denon's infringement, the jury decided, was "willful."
The jury went on to assess damages at $1,989,818, a figure that some felt was low, given the degree of infringement the jurors found. However, the jurors may have been influenced by the relative disparity in the size of the combatants, with Sonos as the larger player. Most likely, HEOS sales are relatively low as compared to Sonos' sales.
A Portfolio Second Only to Apple
Sonos' Sullivan said: "Even if they made a better mousetrap, it's still a mousetrap, and Sonos invented the mousetrap." Addressing the thinking that damages were relatively low, Sullivan said, "Sonos is fighting not just for the money. In their case they're fighting because they're right. They need to protect their innovation. They need to protect their patent."
Just how valuable is Sonos' patent portfolio anyway? According to the Patent Power Scorecard, a ranking of the power of a company's patent portfolio calculated by IEEE Spectrum, Sonos really has a lot to protect. The Patent Power Scorecard ranks the value of Sonos' patent portfolio as second only to Apple, Inc.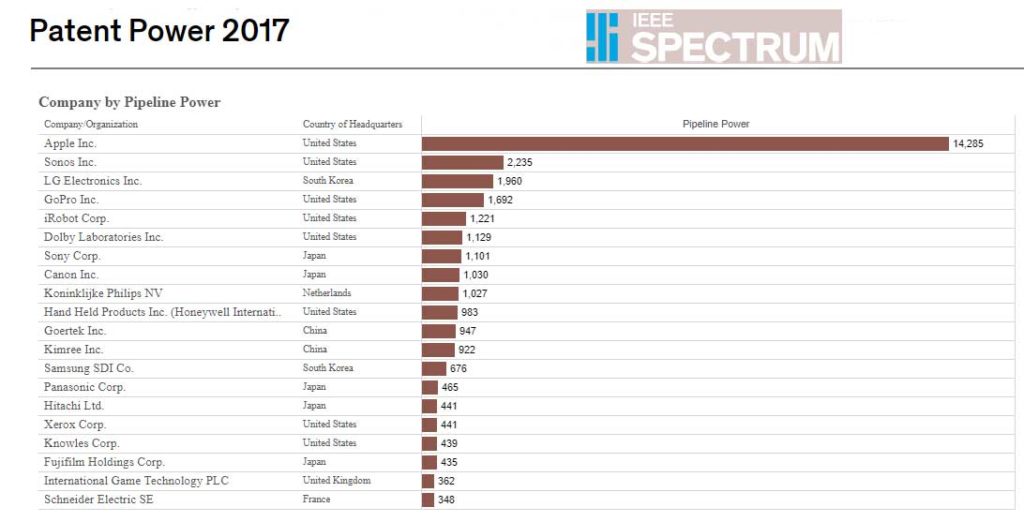 Next Trial: March 5, 2018
So while Round 1 goes to Sonos, this means that the five other Sonos patents remain to be litigated in a trial not yet scheduled. But based on current scheduling, D&M Holdings will get their turn next in their countersuit against Sonos that is back with Judge Richard G. Andrews – the original judge in this case. Judge Andrews had a conflict during the dates of the just-completed trial and turned the case over to Judge William C. Bryson. The next trial, which puts Denon on offense, is scheduled for March 5, 2018.
In a blog post on the Sonos website, Sonos Chief Legal Officer Craig Shelburne said that "the jury's verdict validates a decision we made back in October 2014 to hold Denon accountable for a blatant copying effort with their HEOS product line. The verdict underscores our belief in genuine innovation and mutual respect for intellectual property as a basis for healthy competition as well as partnership."
Sonos Tells Strata-gee Verdict 'Recognizes Sonos' History of Innovation
In an email exchange with Strata-gee, Sonos Intellectual Property Director Paul Kafadar was reasonably measured in his reaction to their success in the first trial, telling us: "We are pleased with the  jury's decision. It recognizes Sonos' history of innovation, acknowledges the value of our patent portfolio, and affirms responsible stewardship of intellectual property."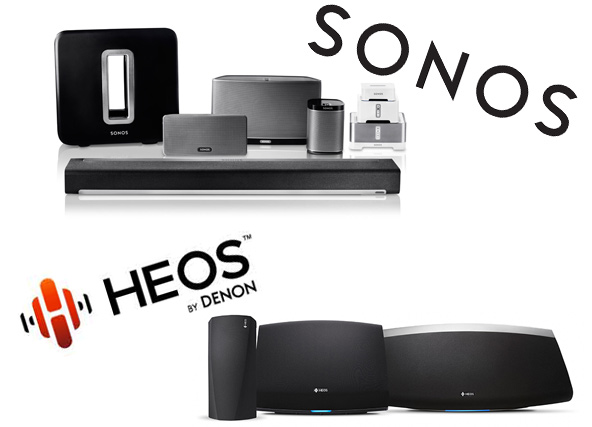 Understandably, when we tried to get a comment from him on their strategy going forward in this case, Kafadar was succinct.
"We're not going to comment about our litigation strategy, other than to say that we're confident in our case for all eight patents in the matter," Kafadar said. "We were preparing for a single trial, and when the presiding judge decided to divide the case into two trials, we prepared for two. The remaining patents will be covered in a second trial still to be scheduled, with a separate jury and new damages at stake."
Sonos Will 'Immediately' File an Injunction to Stop HEOS Sales of Infringing Technology
But with this win, Sonos is now clearly in the driver's seat. When we asked Kafadar if the result of this decision is simply that Denon must now begin to pay a royalty to Sonos, he surprised us.
"We plan to file immediately for an injunction that would apply only to the infringing technology – which means Denon would have the option of taking out the infringing technology in order to continue to sell HEOS products."
Of course, the practical reality is that Denon would likely not be able to simply remove the offending technology and therefore, if Sonos is successful with their injunction – HEOS could be forced to be removed from the market.
Denon Tells Strata-gee They Will File Post-Trial Motions 'Challenging the Decision'
We spoke by phone with Sound United's Vice President and General Counsel David Meisels about this initial result.
"We respectfully disagree with the verdict," Meisels told us. "We're confident that this will not significantly impact our mission of continuing to bring great products to the market and our ultimate mission which is to bring joy to our consumers through great sound and great products.
"We will be intending to file several post-trial motions challenging the decision and we absolutely stand behind our engineering team and their decision to bring great products to market. None of that changes," Meisels said with determination.
Not Licking Their Wounds…Licking Their Chops
Meisels certainly didn't seem to be licking his wounds. In fact, at times, he seemed to be licking his chops.
"The offensive case for Denon, for our patents that we are asserting against Sonos, is actually scheduled for March 5th of 2018," Meisels said. "That case is coming up and we look forward to the opportunity to have our day in court. And to show that Sonos has actually infringed on several of our patents. That's the only other case that's been scheduled."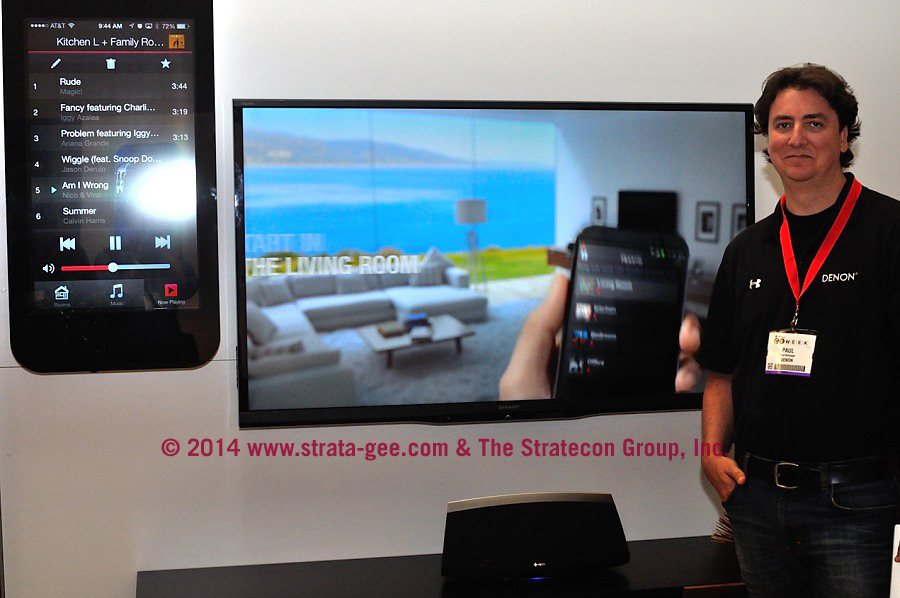 Meisels noted that their claims are separate from this case, "and we intend to pursue our claims aggressively on March 5th," he said.
Competition is 'The Best Way'
Summing up their position, Meisels told us: "I think from our perspective and what our focus is on and what we strive to achieve is to compete in the audio market as we've been doing for 100-plus years. That's where our focus has been traditionally. If you look back at 100-plus years of making products, there's always innovation, there's always new technology. We own a large IP portfolio. We've always shown respect for others IP…and we also enforce our own IP. Competition is part of the business we're in and we feel strongly that competition is the best way to bring good and exciting new products to our customers. That's where we are headed, that's where we've always been focused and I think we will continue to focus on bringing great products to market under our brands that have been out there for decades."
Sounds to us like neither side is prepared to back down. So on we go to the next round.