Industry Stunned as Zaboji Died Pursuing His Love of Flight
UPDATED: Yamaha Responds to News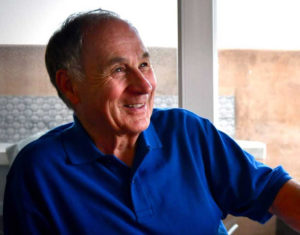 One of the most iconic manufacturer sales representatives in the consumer electronics industry in the Mid-Atlantic territory, Steven B. Zaboji, was killed Saturday just before 2:00pm, when the Piper Pawnee aircraft he was piloting crashed shortly after releasing a glider it had towed into the sky. According to the Virginia State Police, the crash occurred near the Front Royal Airport, the airport it had taken off from, in Warren County, Virginia.
See more on this shocking death of Steve Zaboji…
Zaboji, 76, lived in Reston, VA, and has been an aviation enthusiast for most of his life. Not only was he a licensed pilot, but he was also a certified flying instructor. In the incident that occurred Saturday, Zaboji's Piper had towed a glider into the air and had successfully disconnected from the glider. According to the police, after disconnecting, the Piper developed some type of problem that led to its crash on private property just off the airport. The plane caught fire upon crashing. No one on the ground was hurt and the glider he had been towing landed safely without incident.
The Federal Aviation Administration and the National Transportation Safety Board are on the scene today to investigate the cause of the crash.
A True Professional
The industry has lost one of its true professionals – Zaboji was the owner of Balaton Marketing, founded in 1972, one of the dominant manufacturers representative firms in the Mid-Atlantic region for 45 years. Zaboji and Balaton Marketing are mostly known for their vigorous representation of the Yamaha line of electronics, as well as other well-known brands.
As a representative, Zaboji was smart, creative, and indefatigable. Having competed against him for many years when I was VP of Sales and Marketing at Onkyo, a Yamaha competitor, I developed a tremendous amount of respect for Steve – a good competitor who represented his brands well.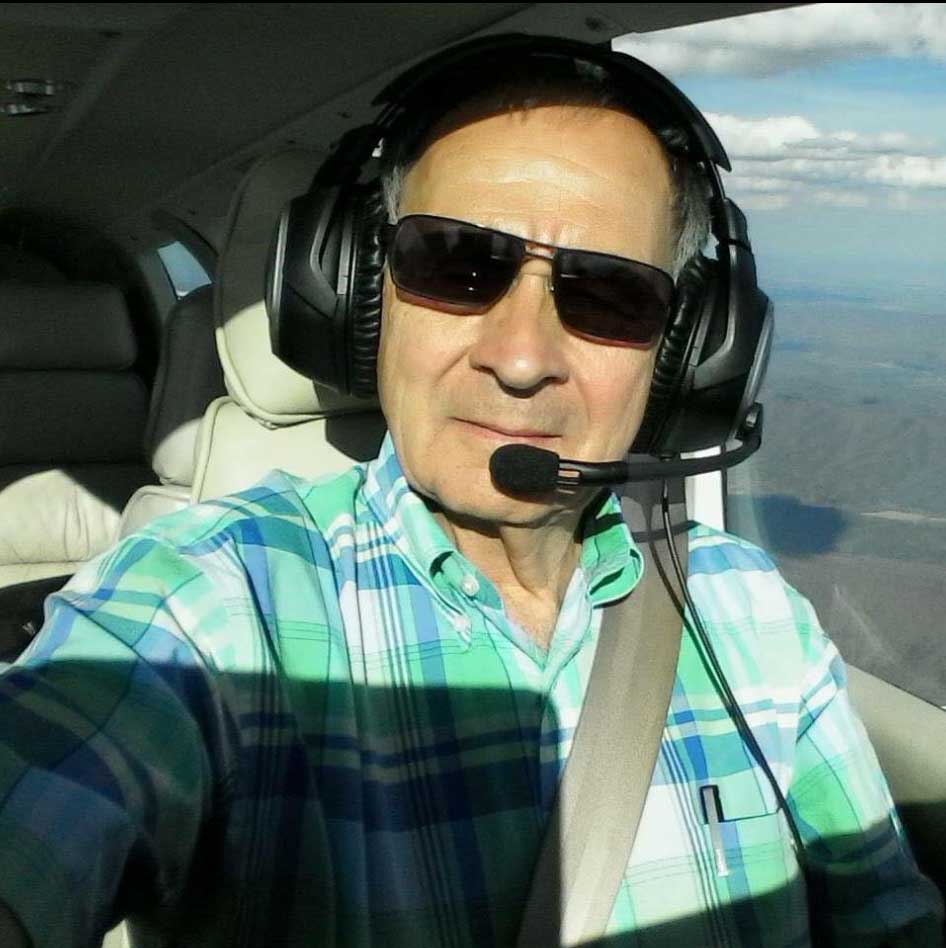 Creative Solutions to Vexing Industry Problems
Zaboji possessed the unique ability to develop really creative solutions to vexing industry problems. Sensing the need to provide dealers with more in-depth information on his lines on a regular basis, Zaboji hired a team and developed the Virtual Representative, a content distribution system that allowed him to send email newsletters to each dealer that was customized with content specific to the particular mix of Balaton lines that individual dealer carried.
It was such a smart system that Yamaha itself adopted Zaboji's system for national dealer mailings for several years. But beyond investing in developing this superior content system, Zaboji was also a major contributor of content for his dealers – content gleaned from the wisdom of decades of experience in the tech business. He also wrote a lot of content for various aviation media.
Powerful and Personal Content Creator
Here again, much of the content provided by Zaboji was remarkably powerful, and often personal. His contributions included what many would have considered sensitive information about some of the financial struggles he had personally encountered. We once asked him to explain why he would share this information, which was so personal and would be viewed by some as embarrassing.
"Because I want to help them [dealers] learn from my mistakes, rather than having to go through it themselves," he told us without hesitation. This was another example of a unique attribute of Zaboji –  he really cared about his dealers. To Steve, dealers were not just a quick commission opportunity, rather, they were long term partners in business building.
'An Inspirational Figure'
"Steve was one of the first independent reps I worked with when I started in the industry almost 30 years ago," said Gary Yacoubian, President and Managing Partner of SVS, formerly President of Myer-Emco. "He was an inspirational figure to so many of us. He was the embodiment of professionalism and vision, and his conscientiousness in representing his brands served them and the retailers and our customers incredibly well. He will be missed by anyone who cares about our industry."
'An Important Force for Good'
"I spent over 20 years of my life in the consumer electronics industry, and throughout that period, I have always considered Steve Zaboji an important force for good in the industry. I've attended his speeches, presentations, and training sessions and have been privileged to contribute to several of his projects," said Roger Parker, a content marketing blogger, in a LinkedIn endorsement of Zaboji. "Like all fast-moving pioneers, Steve is often a step, or two, ahead of the pack. In the early days, he helped raise the level of sales training and motivation in the industry, just as he is now making it easier and easier for businesses to connect with their consumers."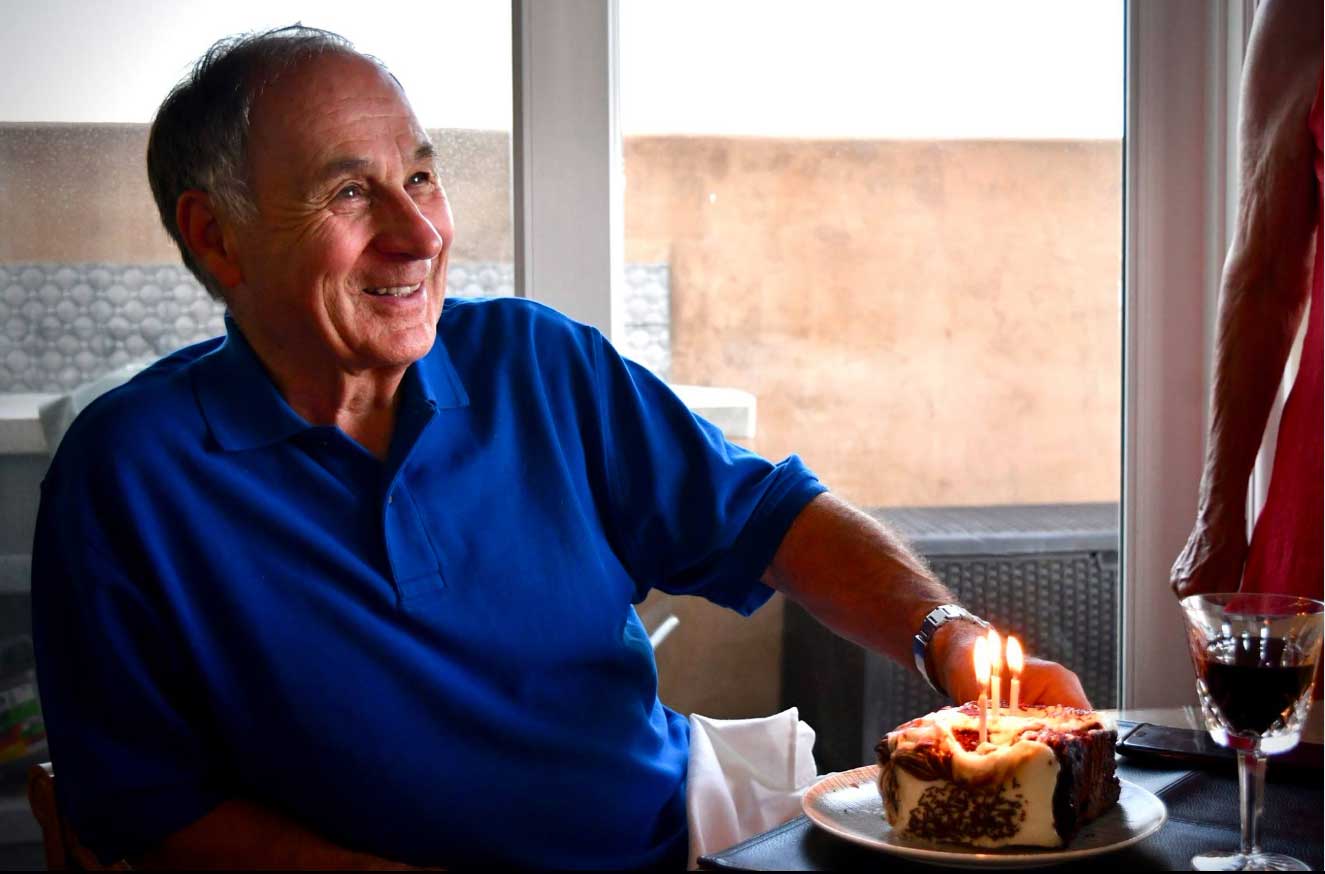 'Pursuing His Passions Every Single Day'
On Facebook, Zaboji's daughter, Cameron Zdancewicz wrote:
Yesterday, my father, Steven Zaboji, passed away after being in an aviation accident.

I was truly blessed to have him as a father and friend. He was one of the most incredible people I have ever met. A loving husband, amazing father, proud grandfather, and generous and loyal friend. He had a beautiful life, pursuing his passions every single day, and always looking for opportunities to help and mentor others. Whether it was in business, aviation, travel, writing, or music, he had a passion for people and learning. I am forever grateful to have had his influence, love, and support in my life.

Please keep my family in your thoughts & prayers as we go through this difficult time.
'A Mentor'
His son Chris Zaboji, also on Facebook, yesterday wrote:
It is with great sadness that I write tonight, my father, Steven Zaboji, was in a fatal aircraft accident this afternoon. It's hard to believe and we are all still in shock, doubting that the reality is true. Being able to share aviation with him made us very close, and to lose such a mentor is heartbreaking.

I ask that you keep our family in your prayers as the details emerge.
We will update this story as we learn more.
>>UPDATE – Yamaha Responds to News
A couple of hours after our story was reported, we received this statement from Yamaha Senior Vice President Tom Sumner:
"I was shocked to find out this morning that Steve passed away in a plane crash. I hadn't flown with Steve, but I had many long drives with him through Pennsylvania and Virginia driving between dealer visits, so we had many a long talk. Steve and his company have represented Yamaha since the 1970's, so his depth of knowledge about Yamaha history, and in particular the history of Yamaha AV gear in the U.S., greatly exceeded mine and most folks that work at Yamaha.

"Steve always had the dealer and the end consumer in mind in all his dealings. I think every time I traveled with Steve he took me by a home that had a Yamaha installation—it was hard to believe that he had that level of detail—but he did.  I last met with Steve in August. He was a great guy. He enjoyed what he did and had passion for the industry. He was always very thoughtful and showed foresight in everything he did.

"We will miss him."