We have now confirmed that at the end of the day last Friday, October 6th, the Classé headquarters facility was in fact closed by Bowers & Wilkins (B&W) for the last time and all remaining employees were dismissed. This move is a sad and sobering end to a once proud brand celebrated by many audiophiles as one of the finest performing lines of high-end electronics available.
See more of what we know about the closing of Classé…
Although signs were pointing in this direction since July, the final chapter in the history of the Classé brand is about to be written as we have now confirmed that the company's headquarters has in fact closed its doors for the last time this past Friday. With all remaining employees dismissed, the action moves to Massachusetts where B&W employees will pick up the responsibilities to service and support Classé products.
The brand will live on for some period of time, as the company is said to be sitting on significant amount of inventory that they will need to sell through Classé dealers. However, those employees who were responsible for building the brand are gone, and although the company has made some noise about potential future product runs, we are only aware of a possible run for the purpose of balancing out their inventory to help sell off the existing models, as we noted in a previous report.
Classé Website Still Live…But Changed
Our news comes from certain well-placed sources with direct knowledge of unfolding events, and this news is consistent with our previous reporting.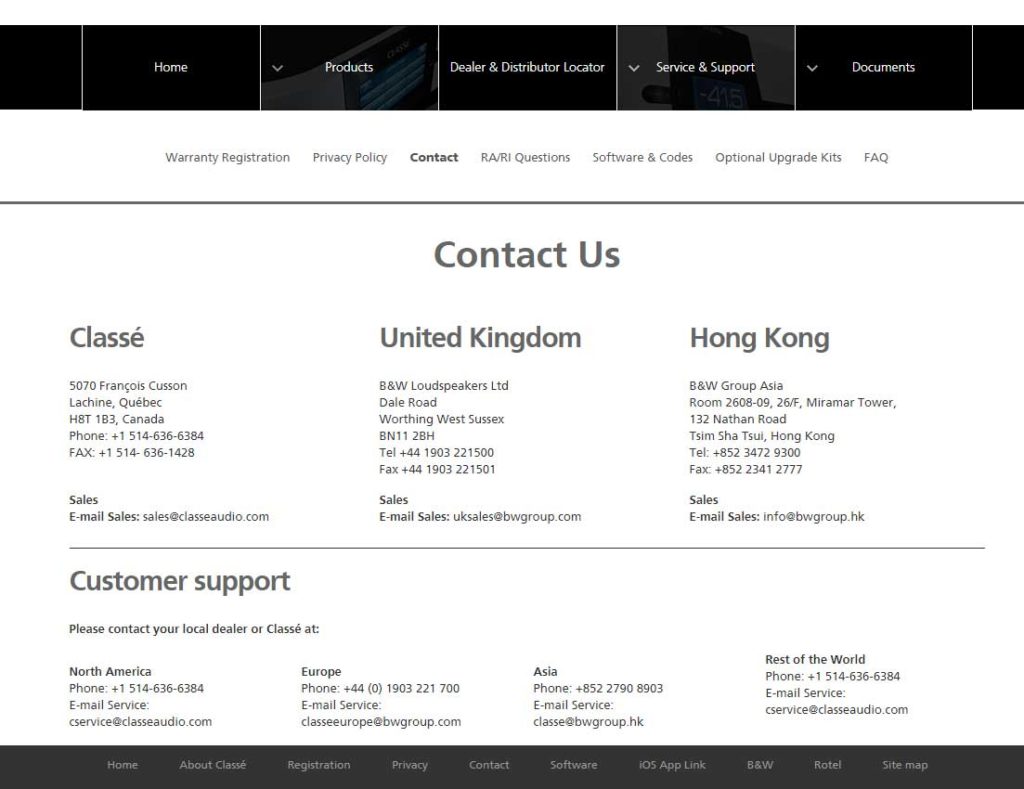 The Classé website is still live, but has been recently changed to reflect the new proper contact information for the new offices supporting the brand. Again, B&W offices will handle all Classé support functions going forward. The Classé headquarters contact information has been removed from the site.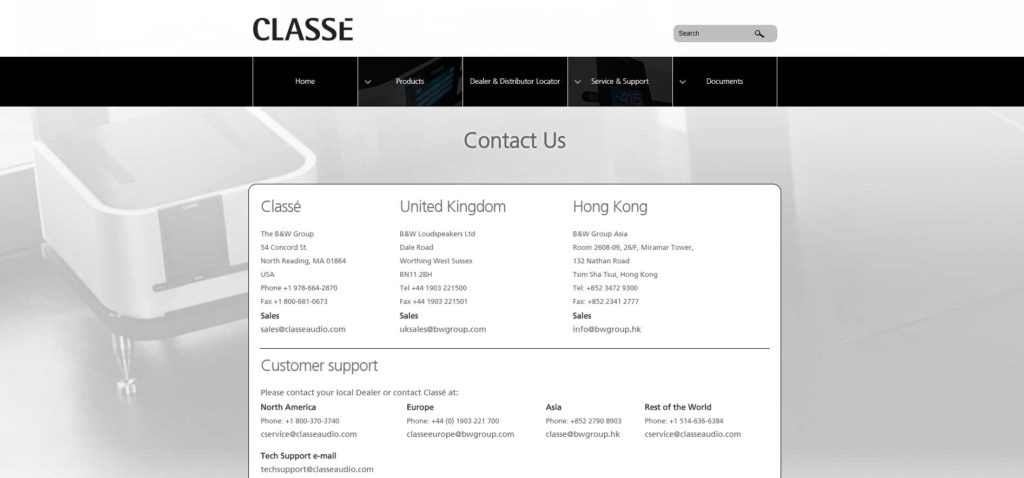 B&W Promises to Warranty and Support Classé Products
As we noted in our previous report, the company has said publicly it will continue to warranty and support the Classé brand for an unspecified period of time.
Attention now will likely shift to the yet-to-arrive new line of products, rumored to merge the traditional strengths of the product quality and market reputation of B&W…with a more contemporary-design products that are said to be more responsive to the changes in the marketplace from new owner EVA Automation. CEO and Chairman Gideon Yu, in a letter, said that these new products will have a "wonderful and consumer focused user interface."
See more on Bowers & Wilkins at: www.bowers-wilkins.com.