BREAKING NEWS *EXCLUSIVE*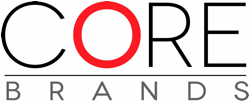 Just three weeks ago, we had the opportunity to speak with Core Brands Senior Vice President of Marketing Paul Starkey, who confirmed information we had received from multiple sources about an impending announcement of significant changes in the way the company planned to go to market. Starkey confirmed much of the information we had uncovered, especially changes to systems and processes.
But regarding one major initiative we asked Starkey about – that of an extensive restructuring of its sales representative network – he was not able to confirm…at that time.