BREAKING NEWS *EXCLUSIVE*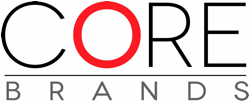 Just three weeks ago, we had the opportunity to speak with Core Brands Senior Vice President of Marketing Paul Starkey, who confirmed information we had received from multiple sources about an impending announcement of significant changes in the way the company planned to go to market. Starkey confirmed much of the information we had uncovered, especially changes to systems and processes.
But regarding one major initiative we asked Starkey about – that of an extensive restructuring of its sales representative network – he was not able to confirm…at that time.
But that changed last Friday when the company told reps of a major sales force restructuring…
At approximately 8:30AM Pacific/11:30AM Eastern last Friday, Core Brands convened a conference call of its entire national sales representative network to discuss various sales and marketing initiatives, including some of those previously disclosed in the April 1st announcement. But what emerged as the top agenda item during this call – at least as far as the reps were concerned – was that the company informed them that Core Brands is planning to restructure – and significantly downsize – its sales representative network.
This move has been widely anticipated – dreaded if you are one of their reps – as the company had previously taken a similar step earlier in their restructuring process. In 2010, when Nortek first decided to reorganize their many divisions, the company created the AVC Group consisting of the formerly independent Niles, Xantech, and Elan brands. Once the new management of AVC was in place and backroom operations had been combined, the company restructured the sales force down from three rep firms per territory to just one or two.
The ever-expanding stable of brands…
In May of 2012, the AVC Group expanded again adding the SpeakerCraft, Proficient, Furman and Panamax brands to the consolidated family. Then, just a few months later in August, the company expanded yet again, with AVC Group morphing into a newly conceived Core Brands and adding in the remaining ATON, BlueBOLT, and Sunfire brands to the mix…and bringing the total count to ten brands.
Today, the company told its sales force that it would launch a 60-day evaluation period on a territory-by-territory basis. This structural re-evaluation's mission is to determine how they can streamline their sales force to more efficiently run their sales operations with more consistent focus and support for all ten brands.
A significant downsizing…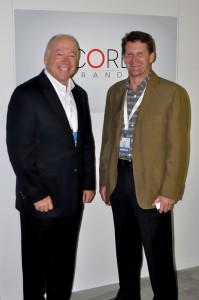 It goes without saying that this means a significant downsizing.
Core Brand currently has 39 separate rep firms spread across all of their brands in 16 geographically-defined territories. Some carry only one of the company's brands, others carry two, or three brands. This has resulted in dealers being called upon by three different Core Brands reps…in every territory.
Core Brands 6 regionally-deployed sales managers, each of whom are responsible for all ten brands, have faced certain challenges calling on dealers. It is not practical to walk into a dealer meeting with three different reps in tow – as often these reps are themselves competitors. Usually, the regional has to schedule multiple trips to get the business of all ten brands accomplished.
Cross-brand support…
In the wake of Core Brands' April 1 initiatives to streamline their sales administration and dealer programs, the company says they are really forced to address the sales operations process such that they can have a consistent presence and relationship with their dealers. Dealers will be able to research and order whatever combination of the ten lines that meet their business needs. It takes away from the efficiency of this new system if the dealer has to work with multiple reps to support his business.
"The main announcement here is that they've been given notice that we're taking every territory under advisement," Starkey confirmed to us. "At the end of that, obviously we'll have a reduction in the number of rep firms that we work with. I would tell you that it won't be necessarily one rep firm per territory – in some of the cases its just very difficult to do that – but it will be a fairly significant change in the number that we have today. I can't really give you the number as we speak, as it will fall out of this process."
Transparency through an open process…
Starkey told us that they expect to be able to announce the final representative line-up by the end of June. Out of respect for their existing sales rep network, he also noted that they have deliberately chosen this very open process – as opposed to just drawing up a sales force plan "behind closed doors."
Instead, they want to pursue what will undoubtedly be a very difficult and emotional process as transparently as possible. There will be many issues to sort through to determine which rep firms will best represent the Core Brands portfolio. Reps will be included in the process, working directly with Core Brands' field sales management.
"We're doing everything on our part to be as professional and as deliberate and as diligent as possible," Starkey told us.
Challenges to address…
One of the challenges that will have to be addressed is the issue of the rep firm's overall assortment. While the company would seek to be open-minded rather than heavy-handed, the surviving rep would need to be in a position to focus on the Core Brands lines. In other words, reps must be willing to address what Starkey called "conflict of interest" issues…if they want to carry the ten Core Brands lines.
Another challenge that will need to be addressed is whether the rep firm will have adequate manpower and resources to be able to fully support the large Core Brands portfolio. Considering the fact that many rep organizations have – in the wake of the 2007/2008 recession and resultant sluggish economy – streamlined or otherwise cut back their own organizations…this could be a significant hurdle for them.
Core Brands says new efficiency benefits their reps as well…
But Core Brands feels that the surviving reps will also benefit from this drive to increase efficiency in sales operations. For the same number of dealer "touch points" as before, these newly empowered Core Brands reps will be able to sell many more, and most likely stronger, lines.
Core Brands anticipates rolling out strong promotional incentives for dealers that will encourage them to do more with their existing Core Brands lines…and at the same time make adding others – irresistible. This combination not only helps Core Brands, but the reality is that the reps should see a significant uptick in their commissions generated by partnering with Core Brands.
"This is a game changer for many of these guys," Starkey told us.
For more information on Core Brands, see: www.corebrands.com.
More strata-gee.com coverage on Core Brands…
>>See more of our coverage by clicking on "Nortek" "Core Brands" and "AVC Group" in the Tag Cloud in the sidebar on the right side of the page.