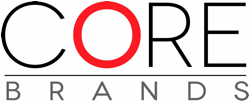 Core Brands, a division of Nortek, Inc.'s TECH segment, announced today that it has appointed Chris Bundy as its new Director of Marketing Communications. In this role, the company says that Bundy is responsible for "developing and delivering innovative branding, marketing strategies, and product launches across then brand lines…" Bundy's most recent position was director of marketing for Atlona.
See more on this development below…
Bundy held the director of marketing role at Atlona for five years before being promoted to director of product marketing. According to materials provided by Core Brands, Bundy was responsible for the development of Atlona's brand, helping turn it into a $35 million signal routing and management powerhouse.
Prior to Atlona, Bundy was the director of marketing for Lenexpo, Inc. He started his career as a lead audio technician for Riverview Systems Group, Inc.
He'll have his hands full…
Bundy will have his hands full at Core Brands with ten separate brands do develop and differentiate including Aton, BlueBOLT, ELAN, Furman, Niles, Panamax, Proficient, SpeakerCraft, Sunfire, and Xantech. While these brands were consolidated under one Core Brands umbrella, many have complained that the company has not done a good job of communicating its branding strategy, either brand by brand or overall.
"Over the last 12 years, Chirs has made quite the name for himself in the A/V industry," Paul Starkey, senior vice president of market for Core Brands said in a prepared statement. "He has a tremendous amount of experience in director-level marketing positions, with an impressive track record of increasing sales throughly innovative and effective campaigns. Marketing ten distinct brand lines is a formidable challenge, but one that Chirs has more than proven he is ready for."
Defining, or redefining, the brands…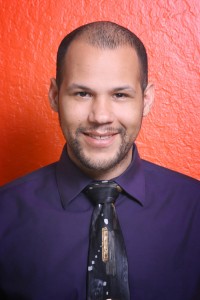 Bundy will take the lead in defining and communicating the brand strategies for each of the ten properties held by the company. This will hopefully lead to improved clarity just as the company says it is about to unleash several new products – confusion on brand positioning would be very dangerous for Core Brands who is banking on garnering support from skeptical dealers.
"Joining Core Brands is an amazing opportunity for me to be part of a momentous change, not only for the brands within the Core umbrella, but for our industry as a whole," Bundy said later in the same prepared statement. "Core Brands represents a level of cooperative development and interoperability between brands that has never before been seen in the A/V market. I'm excited to make my contribution to our growth as we expand our industry presence, pursue new markets, and add value to each brand across the board."
Kirsten Nelson at Residential Systems interviewed Bundy who provides a little more color on how he envisions his role and how he plans to develop the ten lines of Core Brands. You can see her interview here…
For more information on the Nortek, Core Brands, or it holdings, visit: www.nortek-inc.com.
To see more of our coverage on Nortek and its brands, click on "Nortek" in the Tag Cloud in the sidebar on the right of this article…