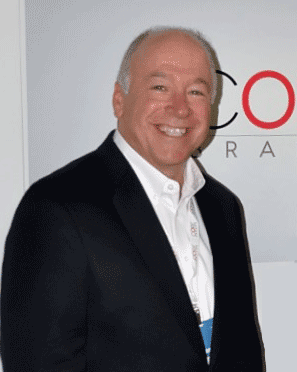 Core Brands, a division of Nortek, Inc., will announce sweeping new structural and marketing initiatives this coming Tuesday, April 1st, Strata-gee.com has learned from multiple sources. In a recent post on parent company Nortek, we alluded to sources telling us about impending changes in what was to be a major announcement – literally a fundamental change in the way the company does business.
Find out what Core Brands is set to announce next week…
Paul Starkey, Senior Vice President of Marketing for Core Brands, confirmed the information we learned from our sources, acknowledging a dramatic overhaul in their internal systems and processes. The end result, Starkey tells us, is that, "We're making it a lot easier for customers to do business [with Core Brands]."
The announcement, which will be largely internal – for their sales infrastructure and dealers – focuses on the results of literally nine months of an intense and detailed top-to-bottom review of products, pricing, programs, and policies of all of the ten brands that are part of Core Brands. Each of these brands, including Niles, SpeakerCraft, Elan, Xantech, Furman, Panamax, Proficient, Sunfire, BlueBOLT, Aton…had grown independently of each other with unique programs, pricing and policies.
Under the umbrella…
Now that they are all organized under the Core Brands umbrella, their uniqueness translated into a confusing array of programs that now created a barrier to doing business with the company. It was clear to Core Brands management that much had to change to make it easier for dealers to do business with the company.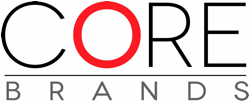 This was no small undertaking. Starkey told us that the first thing that had to be accomplished was to merge three separate and unique computer systems – Petaluma, Riverside, and  Carlsbad – merged into one corporate-wide network supporting all of their brands. A massive undertaking, Starkey joked, "That's been all the king's horses and all the king's men on that for months."
And this move doesn't just make life easier for Core Brands' dealers and reps, but Starkey tells us that, "We're really taking the opportunity to step-up the system capability [beyond] that what we've had. And beyond what the brands have had individually."
So what does this all mean?…
"What it means to our dealers is they now have the ability to have one account across all ten of the brands," Starkey told us. "And basically, one purchase order, one invoice…just one set of things [for dealers to have] to deal with."
Core Brands chief marketer suggests that their new changes represent a true win-win – this new structure improves efficiency for Core Brands and makes life easier for their dealers.
"A LOT easier," Starkey emphasized. "If you can just imagine…ten brands, ten different ways of doing business – from shipping policies, to pricing structures, to discounts, VIR, programs, you know all the legacy stuff that's been out there. I think at one time we had, I think 38 or 39 different price sheets – so even within a brand it was a little bit complicated."
Clogging the pipelines…
All of this existing complexity was complicating the process of – or perhaps more accurately – clogging the pipelines of commerce for both Core Brands' companies and their dealer networks. Starkey told us that it quickly became obvious that streamlining would help dealers find and buy the Core Brands' products that they needed. But also, streamlining would also help the company deliver better, faster, more accurate service on a day-to-day basis.
"What we're going to is a uniform pricing structure that, regardless of what brand you're purchasing in the portfolio, the pricing structure will be the same. The policies for freight, for free freight, credit and everything will be uniform – so talk about making it a lot easier for our customers to do business," Starkey laughed. "And another benefit for the dealers is now that, for every dollar that they purchase in the brands, escalates their programs – either DFI or volume incentive rebate."
Piece of sanity…
This last point could be a lifesaver for dealers who carry multiple Core Brands brands. With this "combined rebate" program adjustment, even if one of the brands isn't quite hitting its target level, another hotter brand can help you earn a rebate on all of your Core Brands business.
"It's a piece of sanity for us and them," Starkey added.
Rep access now, dealer access soon…
Another benefit of the new computer system upgrade is that all Core Brands manufacturers representatives will have immediate online access to the computer system. This puts more timely information and critical data in their hands to help run their territorial Core Brands business.
And Starkey says that within 90- or 120-days or so, dealers will have 24/7 access to what he calls a "dealer portal" with product information and ordering capability.
"Not only will dealers be able to order, but all the product information will be resident there, specs, all the digital assets that they need, and also information on their credit…where they stand on program status – everything" Starkey said. "It really gives them access to the 17 categories that we offer on a seamless basis."
Friction-free commerce…
Core Brands is really revamping its systems to provide for friction-free commerce. Starkey shared with us that over 80% of the dealers for Core Brands companies historically have not purchased other categories that they offer. This situation, they believe, was due to the unintended, but significant, barriers between the various brands and categories.
With this new system, the barriers are down and dealers will be able to easily see and access more of the Core Brands portfolio. These dealers may have been buying products from competitive companies –  perhaps unaware that Core Brands also offered a similar product. Now these dealers will be able to easily discover the Core Brands categories – and thanks to the blended VIR program – they will benefit from buying all their needs from one resource.
"But we're not opening the floodgates here – or just authorizing dealers for all brands. That's not the intent," Starkey assured us. "It's very selective – it's through the rep, through the normal sales channel. But at least system-wise we'll have the ability to make it easy for the dealers to buy…one-stop shop, branded products…and all in the new system."
Sales force realignment…
We asked Starkey about the many rumors we've heard about an impending sales force restructuring. Multiple sources have indicated that the company is deep into planning a major change in the structure of their sales force – with some indicating that it could potentially be a disruptive change.
Our sources have indicated that the company has held meetings with rep groups to discuss alternate sales force alignments. It was widely expected to be part of next week's announcement. But Starkey says a sales force realignment is not part of this April 1 announcement.
"Not in the real, real near term," Starkey said, sounding somewhat surprised as he responded to our question about any pending realignment. "That's always a point of conversation in these things. But I can tell you what is being focused on more than that, is the marketing programs we're bringing to market…in terms of lead generation, in terms of sales tools, in terms of revamping our branding on the website and those kind of things."
Starkey neither confirmed nor denied that such a realignment was in the works – careful to keep his options open, but not doing so in a way that would sound like such a plan was definite or imminent. But Starkey was clear that no such realignment was part of the impending announcement.
Brand personalities…
We asked Starkey about the transformation of SpeakerCraft – now that founder Jeremy Burkhardt is no longer part of the picture. It was a topic that he instantly warmed up to as he discussed the history of both SpeakerCraft and Niles. He found it ironic that rumors were circulating that the company would merge the two lines.
Such a move, Starkey assured us, would be "crazy" as it "would take a sum  of 10, and probably drive it to a 6." Sounding as though he might be a little bit miffed that people would think he would make such a crazy move, the Core Brands marketer told us that brands would retain a unique personality.
"What we're focusing on is doing more brand 'voicing' now," Starkey told us.
Starkey noted that the brands are, in his view, really quite distinct from each other. "One is a much more contemporary, modern – I would hesitate to say hip – kind of brand, in SpeakerCraft," he told us. "And the other is a very conservative, almost banker-ish, old reliable view of Niles. Both brands have some work to do on the product road maps which we're working feverishly on now."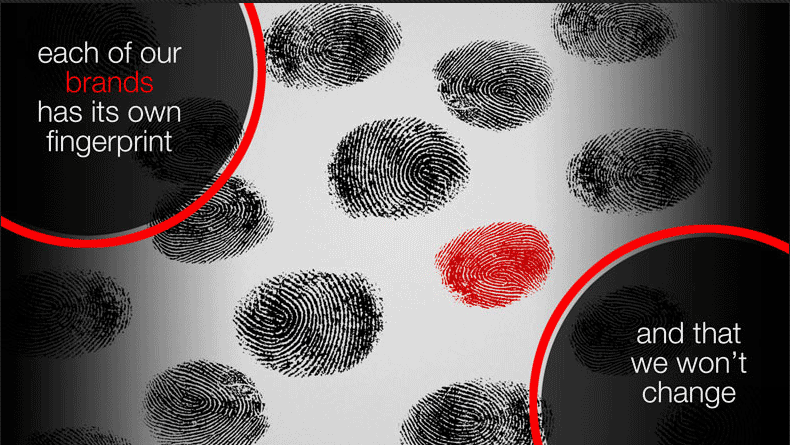 Selective pruning versus over-pruning of product lines…
And on the topic of product road maps, we told Starkey that a concern we hear frequently from our sources in the field is that Core Brands is so focused on cutting back brand overlap, that those dealers who are long-time SpeakerCraft or Niles dealers will potentially lose critical products that they need to market the brand. Some feel that Core Brands wants to force dealers to buy all of their brands in order to be able to field a complete system.
While such a plan might be beneficial to Core Brands, it could be potentially problematic for the individual brand-supportive dealer. For dealers, being forced to add brands to complete a single system is less efficient than being able to do so with one brand.
Will brands be hobbled?…
So we asked Starkey – is Core Brands being careful not to over-prune the brands such that it would hobble them as free-standing brands – in order to drive the Core Brands one-stop shop strategy?
"I think that's a great question," Starkey immediately responded. "We're in 17 critical categories and our differentiation [from other suppliers such as SnapAV] is that we have branded products – and branded products that we want consumers to know about. Does that mean we're going to have one brand in each category? Absolutely not! Part of our market share success is that we have two or three brands in each category."
But sharp pruning is sometimes necessary…
Still, in some cases, Core Brands has made significant cutbacks that they feel are logical.
"I flash back to like 6-years ago – five of our brands had 900-sku catalogs that went way beyond their value-add to the market," Starky proclaimed. "Where a brand like Xantech really had amazing signal management and IR capabilities, but were in 15 different categories. Elan was in their 15 different categories. So with some of those brands, we've taken a pretty sharp pruning to. [Now] Elan is focused strictly on control – Xantech is strictly on signal management and IR. Brands like SpeakerCraft and Niles, we really haven't eliminated virtually any categories that brands like that are operating in. Same with Panamax/Furman. We've taken a brand-by-brand view of it."
Starkey took exception to the concept that their end goal is cutting.
"The end goal is to provide the most sustainable, strongest set of products for the dealers in those 16 or 17 strategic categories," Starkey said with resolve.
For more information on Core Brands and their companies, see: www.corebrands.com.
SEE MORE CORE BRANDS AND NORTEK COVERAGE: Just click on either "Core Brands" or "Nortek" in the Tag Cloud in the sidebar on the right-hand side of this page.