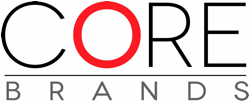 This Monday, Nortek, Inc. announced yet another reorganization, their third major structural change since the company decided to group its A/V assets under one roof back in April 2010. The company has created yet another new company called Core Brands which will further consolidate and control a total of ten of the company's A/V brands in their Technology Solutions Segment (TECH).
The brands affected by this consolidation include Aton, BlueBOLT, Elan, Furman, Niles, Panamax, Proficient, SpeakerCraft, Sunfire, and Xantech. Core Brands will be based at offices in Petaluma, CA; Calrsbad, CA; Riverside, CA; and Marblehead, MA.
Aren't 10 brands under one roof really just a new conglomerate?…
Nortek has pulled from the management of several of the operating companies to create a new overarching management structure to run this new, very large, consolidated division. Bill Pollock (formerly Panamax president) is the new president of Core Brands, while other appointments include Dave Keller (former vice president of sales and marketing for Panamax/Furman, now worldwide sales), Keith Marshall (former president of SpeakerCraft/Proficient, now channel management), and Paul Starkey (former president of Elan, now marketing).
"The formation of Core Brands reflects the strategic refocusing currently taking place as we pursue new markets and new opportunities to serve our dealers, channel partners and end users," said Nortek President and Chief Executive Officer Michael J. Clarke in a prepared statement. "We expect that combining the unique capabilities of each of these 10 formidable brands will deliver new and powerful benefits they can only achieve as a group."
They've lost their independence…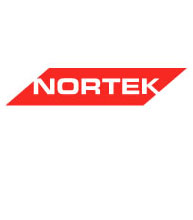 Nortek, a diversified company of residential and commercial construction-related products – including largley residential A/V products – had originally grown through acquisition with many of the A/V properties purchased through its Linear, LLC subsidiary. Initially, acquired brands operated completely independently of each other. That all changed, however, in Spring 2010.
In April of 2010, the company surprised the market by announcing that it would consolidate three of its major A/V brands – Niles Audio, Xantech, and Elan Home Systems – under one company called the AVC Group. Nortek additionally announced that it was bringing in Mark Terry, formerly with Harman Industries International, to head up the newly-created company.
Bit of a bumpy ride…
It was a bit of a bumpy consolidation as merging the rep forces for the three brands initially created much disruption. But even as systems and processes were eventually merged, company insiders often complained to us about a lack of transparency and much confusion as to the specific strategic direction of each company.
Then, just about 90-days ago in May, the company announced that four more of their brands – SpeakerCraft,  Proficient, Panamax, and Furman – would be also folded into the AVC Group. Popular SpeakerCraft founder Jeremy Burkhardt was said to have "retired" even though he is a relatively young man. Keith Marshall took over as President of both Proficient and SpeakerCraft.
Getting tips…
In our report on this development, we noted that multiple insiders were tipping us off that there was more to come with a continuing reorganization – although they did not specify just exactly what the "more to come" would be. It is unclear why the company did not simply take this step back in May – rather than turning it into a two-step process.
From our report in May: "The news on Burkhardt [leaving] was generally a surprise to the industry – but sources inside of Nortek had made us aware of 'more shoes to drop' in a continuing reorganization of Nortek brands."
The real reason?…
Perhaps the real reason for the continuous chain of reorganizations is the fact that Nortek's TECH segment is a continual under-performer for the company as we have reported here and here. Perhaps Nortek feels compelled to try new formulations to try and bring the performance of the TECH segment in line with the rest of the company.
"Operating as Core Brands will enable us to leverage economies of scale while strengthening our ability to invest in launching innovative technologies and a range of new marketing programs designed to increase the value, clarity and acceptance of each brand," said Nortek Technology Solutions segment group president Sean Burke. "In addition, combining these market leading brands will allow us to deliver more localized and responsive factory training and product support expertise. These initiatives should position the brands not only to improve their business performance, but also to increase their penetration of un-served and underserved market segments during a period of generally improving business conditions i their respective distribution channels."