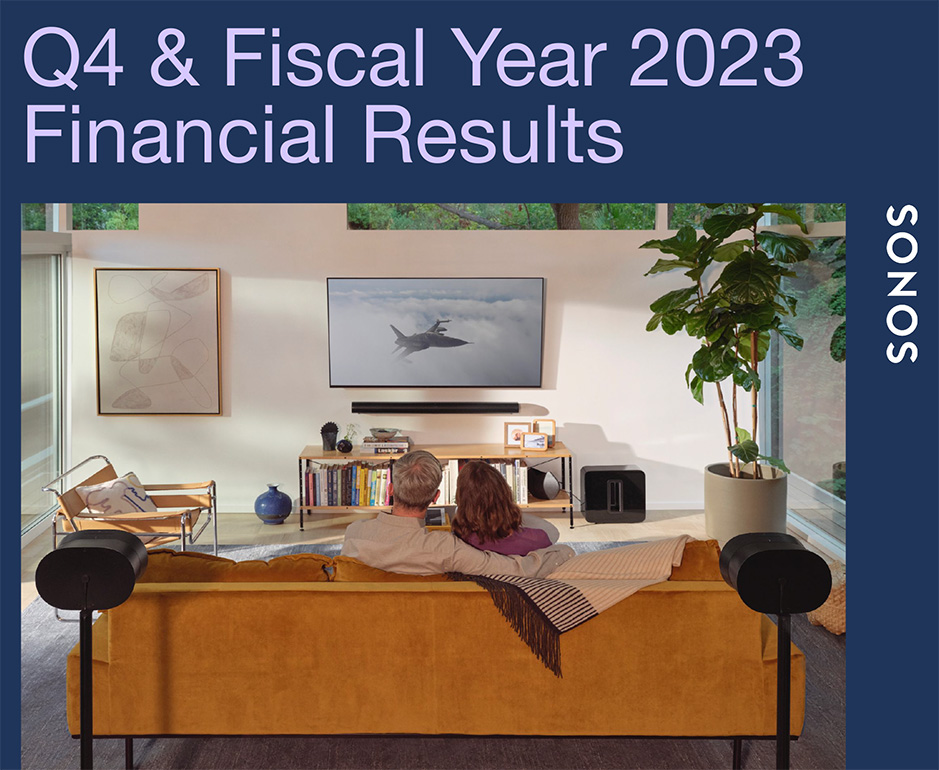 Fiscal 2023 Total Sales Drop 6%…Installer Sales Decline 7%
After the close of markets on Wednesday, Sonos released its Fiscal 2023 fourth quarter (Q4) and full-year results. As one of the industry's top consumer brands, Sonos' latest quarterly and full-year earnings put the post-COVID strain in full display as the company was hit with both sales and profit declines even though it took aggressive steps to adjust to an adverse consumer market.
The company says loyal customers are its greatest buffer against macroeconomic headwinds, but those headwinds were particularly daunting in 2023.
See more on the Sonos Fiscal 2023 Q4 and Full Year results
[Read more…]

about Sonos Q4 & Full Year 2023 Results Show Post-COVID Drop in Demand