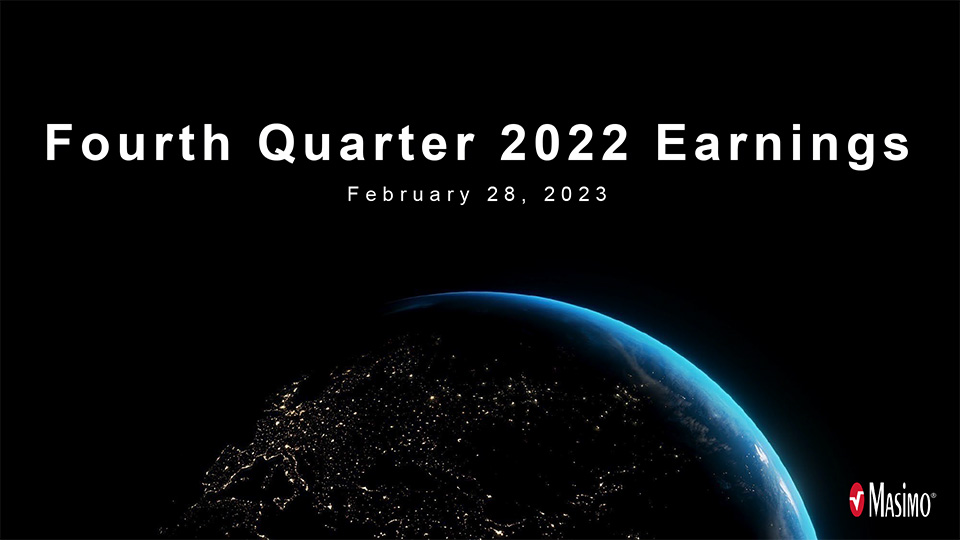 But Was It Truly a Momentous Year?
On Tuesday, Masimo Corporation (Masimo) (NASDAQ: MASI) announced the results for its fiscal 2022 fourth quarter and full-year periods. Calling 2022 a "momentous year" for the company, management noted strong revenue growth – mostly from its acquisition of Sound United – as well as several adjusted figures exceeding forecast.
Learn more about Masimo's results and see what they said about Denon and Marantz performance…
Masimo executives exuded confidence in both a written announcement and on a conference call with financial analysts, with the company coming off a strong fiscal 2022 financial performance, a couple of significant litigation wins versus former employees and Apple, and the progressive digestion of a significant acquisition in Sound United. Still, not everything is perfect and dark clouds prevailed, albeit more muted and in the background.
The company announced separate financial results for both the fiscal 2022 fourth quarter as well as the full year for the period ending December 31, 2022. The company relies heavily on "adjusted" figures which are non-GAAP – or, in other words, not in accordance with Generally Accepted Accounting Principles. But even some of their GAAP numbers were strong.
Q4 Revenues Look Good, But Profits Decline
In the fiscal fourth quarter (Q4), Masimo reported total consolidated revenue of $617 million, an 88.3% increase over the revenues of $327.6 million booked in the quarter the previous year. The big driver of that increase was both a 7.4% increase in Masimo's healthcare division to revenues of $351.9 million…combined with its non-healthcare division's (Sound United) contribution of $265.1 million in the quarter.
As far as income (profits), the company said the Q4 operating income was $73.5 million or down -5% as compared to the operating income of $77.4 million in the quarter last year. Net income for the quarter was $41.1 million, which was down -39.8% compared to the net income of $68.3 million in the fourth quarter of last year.
The company pointed to two main variables impacting profits for the quarter and the year. First, they noted that there was a large negative impact from fluctuating foreign exchange rates. Second, they were impacted by costs associated with the acquisition of Sound United in April 2022.
Full Year Results – Revenues
It was a similar story when looking at the financial results for all of fiscal 2022. Consolidated revenues came in at a robust $2,035.8 million a 64.3% increase over revenues of $1,239.2 million in fiscal 2021. This is the first time in the history of the company that it has exceeded more than $2 billion in revenues.
Of course, the two main drivers that delivered that impressive total was growth in the healthcare division of 8.2% over that division's 2021 full-year revenues of $1239.2 million. And, of course, the contribution of its non-healthcare division's (again, Sound United) revenues of $695.5 million.
Full Year Results – Profits
The pattern of their profits for the year mimics that of the fourth quarter and will feel familiar to the reader. Consolidated operating income for fiscal 2022 came in at $210 million or -23.9% as compared to consolidated operating earnings of $275.8 million in the previous year. And again, we see the same with consolidated net income which this year came in at $143.5 million – down -37.5% compared to the consolidated net income of $229.6 million in 2021.
As they did for their quarterly results, the company blamed unfavorable foreign exchange rates and expenses related to the acquisition of Sound United for the drop in its profits.
2022 was a momentous year for Masimo. Our healthcare business outperformed expectations. We continued to innovate and deliver clinically proven new products in our professional healthcare markets. In addition, we accelerated our strategy to capture the vast consumer health market opportunity with the acquisition of Sound United and the introduction of new wearable technologies such as our W1™ biosensing watch. The acquisition has provided us with immediate scale across consumer engineering, sales, marketing and distribution that would have otherwise taken many years of dilutive investment to build. Instead, we've already completed the integration and are working to realize the tremendous potential of the hearables, wearables and telemonitoring markets unlocked by our unique combination of healthcare and consumer technology capabilities.

Joe Kiani, Masimo Chairman and Chief Executive Officer
Clues to Why Profits Declined
You can see the impact of the cost of the acquisition throughout their financial reports. For example, on their condensed consolidated statement of operations, you'll find a line item called "non-operating loss." This is a bit of a catchall category that includes items like interest income/(expense), legal expenses, foreign currency exchange and other such items not directly related to operations.
In fiscal 2021, that non-operating loss amounted to -$1.4 million. But in 2022, that loss ballooned by more than 12 times that amount with a non-operating loss of -$16.6 million.
Good…But Not Great
Why such a big jump? I suspect it is related to another disclosure in their results – a big jump in liabilities. Some of these are related to liabilities that the company assumed when it acquired Sound United. But the company funded this acquisition by borrowing around $1 billion, the debt service of which amounted to $25.7 million this year, contributing to their non-operating loss.
None of this is to suggest that the company is in any imminent danger. I would characterize their results as good…but not necessarily great. These results are certainly not a textbook example of 360-degree perfection in business management execution.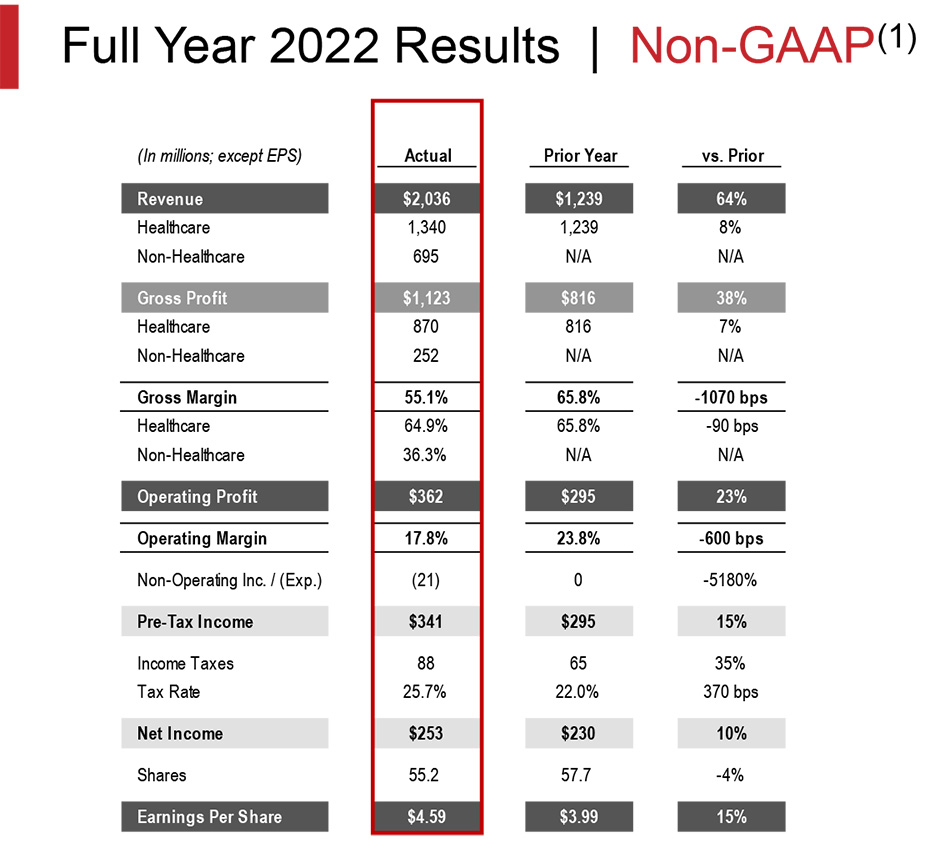 So How Did Audio (Masimo Consumer) Perform?
I dug deep to try and discover how audio did for Masimo. Masimo Consumer, the former Sound United, has such famous audio brands as Denon, Marantz, Bowers & Wilkins, Polk Audio, Definitive Audio, Classé, Boston Acoustics, and HEOS.
Masimo is predominantly a healthcare company, so it often offers limited information on their audio side. However, on a conference call with financial analysts, CEO Kiani did say that the non-healthcare audio business grew on a pro forma basis.
Audio Growth Thanks to New Product Introductions
Consumer audio growth was fueled by new product introductions, improved supply chain conditions, and strong momentum in our hearable strategy. I'm excited about the long term opportunities in this business, as our integrated platform enables innovative new solutions for consumers. And not just audio, but health.

Joe Kiani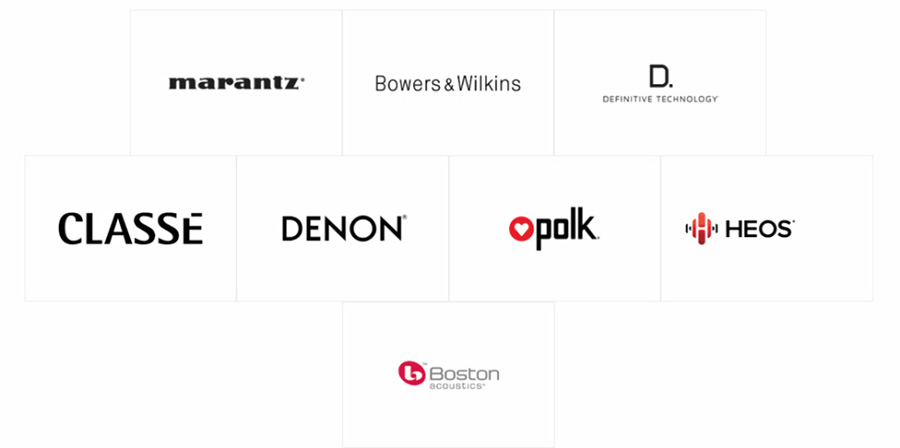 Later, on the same conference call, CFO Micah Young specifically called out Marantz and Denon, both of which he said: "saw double-digit gains" in the fourth quarter.
For consumer non healthcare segments, fourth quarter revenues were $265 million representing 9% constant currency growth on a pro forma basis. Easing supply chain pressures and continued execution of our portfolio innovation strategy facilitated strong performance in the quarter. We saw double digit gains for the Denon and Marantz brands, which benefited from some successful new product introductions during the quarter. In addition, Bowers and Wilkins continues to see very strong growth in their headphone franchise, with those sales doubling versus the prior year period.

Micah Young, Masimo Chief Financial Officer
Masimo Consumer Audio Lost -$38.6 Million
But then, in a filing to the Securities and Exchange Commission, buried deep in notes to their financial statements for the fiscal year, I found this:
"The results of operations of Sound United subsequent to the acquisition date and the acquired assets and assumed liabilities, including the preliminary allocation of goodwill and intangible assets, are included in the non-healthcare segment, including revenue of $694.9 million and a net loss of $38.6 million for the period of April 11, 2022, to December 31, 2022."

A Compelling Vision, But Can Masimo Pull It Off?
So while the Sound United revenues clearly helped to propel Masimo to a $2 billion company, that loss of $38.6 million can not be helpful. A momentous year or not, it is clear that challenges remain ahead for this company.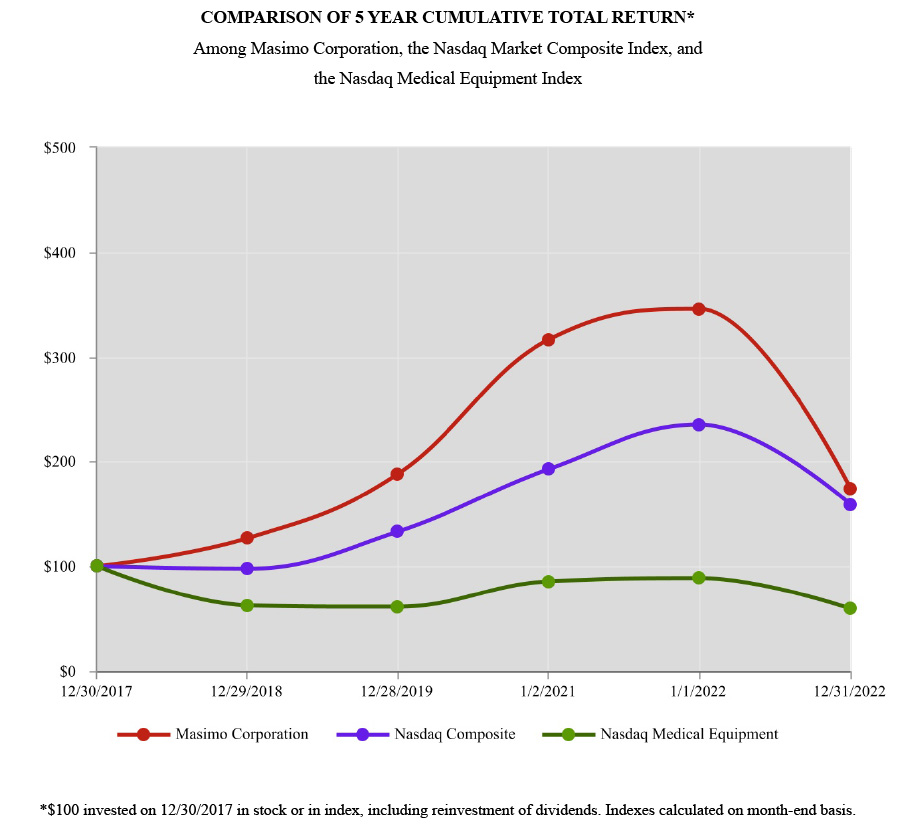 Still, Kiani has big aspirations which will see HEOS form the backbone of a secure connected home healthcare network, with the Masimo Consumer team geared up to sell the W1 Masimo smartwatch and other products designed to extend healthcare support into the home. It's a compelling vision, but can Masimo pull it off?
Learn more about Masimo by visiting masimo.com.