Tipped off by a source, we have learned that the turmoil at Thiel Audio continues, as yet another wave of executives have arrived and departed – leaving the company ostensibly leaderless and seemingly adrift in the market. The revolving executive door at Thiel seems to be an annual event as we await news on yet another team to jump in the saddle…or into the fire, depending on your perspective.
See more on what we've learned…
We're going to need a scorecard to keep track of all the executive moves the company has made, but this management turmoil can't be good for business. We have been told by a knowledgeable source that dealers are complaining about lack of follow-up from the company. We are also hearing that dealer take-up of their latest line of products has been anemic.
Let's start by reviewing Thiel's recent history. At the end of 2012, we broke the news that Kathy Gornik, then CEO and co-founder of Thiel, had sold the company to a Tennessee private equity company. In theory, Gornik was to stay on and advise the new owners. Our first report appeared in November, by December Gornik was out of the picture (see related story "Kathy Gornik: Why I Sold Thiel").
Thiel's Recent History Under New Owners
We interviewed new CEO Bill Thomas, who told us Thiel's the Real Deal. In early 2013, Thomas impressed many by bringing on experienced industry executives Bob Brown as COO and Stephen DeFuria as National Sales Manager. By early 2014, both Brown and DeFuria would be out. And shortly after that, CEO Bill Thomas was out.
After promising employees (and us in an interview) that the company, a fixture in the Lexington, KY manufacturing community for nearly four decades, would stay put – in April 2014 the company announced it was closing down Lexington manufacturing and moving to Nashville, TN. A small service operation would remain in Lexington, but the company would be a shadow of its former self.
Alarming Company Moves, Made More Alarming by Silence
All during this time, we were reporting on the lack of communication by the company with the market…or even its dealer partners. Finally, after we publicly raised the issue again, at the end of April 2014 a communication was sent to dealers notifying them of what was transpiring.
By July 2014, a new plan was announced, if not fully sketched out, of a Thiel brand relaunch with new logo, new products, and new people. New CEO John Wittman (see related story, Thiel's New CEO Says Company 'Struck a Chord' Compelling Him to Join) and new Senior Vice President of Sales and Marketing Paul Fisher were introduced as part of the brand relaunch announcement. The company hired a new VP of engineering as well, Mark Mason, who joined the company from SVS and before that PSB.
A Lot of Change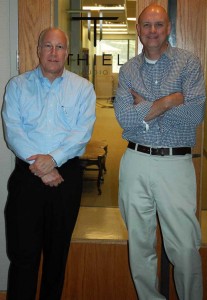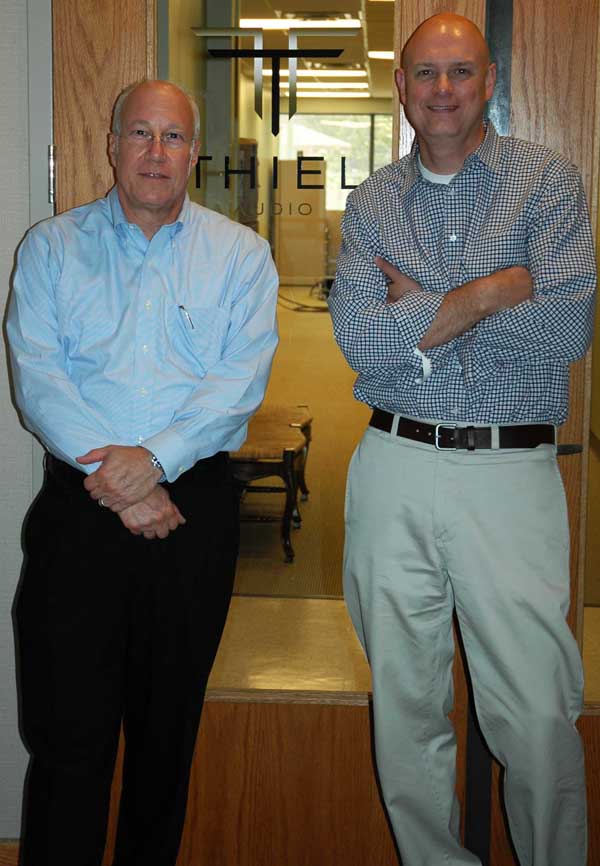 OK…everybody catch your breath. That's a lot of change for a small company. So what has transpired over the last twelve months with this all-new company…with all-new employees and managers…and (soon) all-new products?
Almost exactly one year ago in October 2014, the company terminated all of its local sales representative companies. Perhaps knowingly or unknowingly, by taking this step, Thiel caused a tremendous stir among their remaining specialty dealer base. You see, specialty dealers often rely heavily on specialty reps for information and advice with their brands. Now dealers had no recourse but to rely on the company itself – a company that did not have a good track record for effective dealer communications.
Revolving Door Spins Again
On a more hopeful note, in January 2015 at the Consumer Electronics Show, the company launched its new TT1 speaker model. Although the launch was not universally well-received by dealers, the new model did go on to have some positive media reviews.
We have now learned that in late Spring/early Summer, both the CEO Wittman and the SVP of Sales and Marketing Fisher inexplicably left the company. In or around this time, VP of Engineering Mark Mason also left the company. The company has made no formal statement about this turn of events.
An Abruptly Cancelled Interview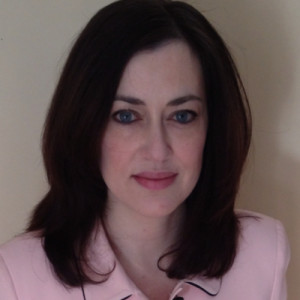 We recently reached out to company representatives who promised us that important news was coming. An interview was set up with Rebecca Abrahams, Thiel's new Chief Brand Officer who recently joined the company. Confusingly, Abrahams' LinkedIn profile lists her as BOTH Chief Brand Officer of Thiel as well as an executive of Fortress Fone Technologies, apparently a manufacturer of secure mobile phones. Abrahams also has a profile on Huffington Post that lists her as Chief Communications Officer of Ziklag Systems, LLC, creator of the Fortress Fone.
After receiving an appointment for an interview with Abrahams for a week later, it was abruptly cancelled only a day or so before. The only explanation we received was that the timing was not right.
Is There Yet Another New CEO?
We are hearing rumors that yet another CEO has been hired for Thiel, but have not, as yet, been able to confirm this appointment. If there is another CEO at Thiel, he/she will be the  fourth CEO in less than three years – an inauspicious accomplishment. And, of course, there has been no official communication from the company. At least Thiel has been consistent in one regard…they have been consistently uncommunicative.