BREAKING NEWS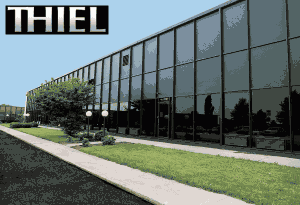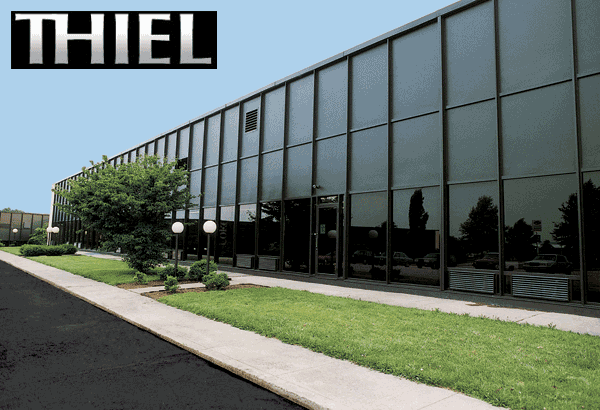 Our inquiry started innocently enough. Last week, we received an emailed press release that contained this headline: "VANA Ltd. Appoints Stephen DeFuria as Director of Sales, East." Now we generally receive dozens of press releases every day – but this one caught our immediate attention…literally causing us to pick the phone to make a call for confirmation. Why? Because Stephen DeFuria was part of a team hired by Thiel Audio to help turn that business around – and now, only one year later, he is out…with no explanation. But that was just the beginning.
Now, there's reason to question whether the "other shoe" may be dropping at Thiel…
What we learned when we made that call – as well as communicating in various ways with several other sources – is that things are changing at Thiel. And these changes are dramatic…and big. Given the fears that many hold about beloved brands being run by non-industry, financial investors – these changes may rightly or wrongly signal the "other shoe dropping."
We have confirmed that Stephen DeFuria, Thiel's National Sales Manager since last February, has been dismissed. DeFuria, who joined the company around the same time as Interim Chief Operating Officer and Director Bob Brown, was widely viewed as a key part of the company's new direction.
Bob Brown is also no longer working with Thiel…
We have also learned that Bob Brown has also left the company – although under a different set of circumstances. Brown, a well-known industry executive, had joined the company early last year as one of the chief architects of the all-new, go-forward operating plan for Thiel. He was named Interim Chief Operating Officer and joined the company's board of directors.
When reached by phone, Brown confirmed to us that he has left the company as well. According to Brown, his contract with the company expired at the end of February…and both sides, he tells us, collectively opted not to not sign an extension.
What do these exits mean for Thiel?…
We asked Brown what his and DeFuria's exit meant for the company – a company that has been on a bit of a roller coaster ride over the last few years. Brown told us rather succinctly that he no longer spoke for the company and he claimed that he didn't know what management had planned. And even if he did know, it would be inappropriate for him to comment, he stressed to us.
However, Brown…and later DeFuria, with whom we also spoke to by phone…acknowledged that these developments were likely to unnerve Thiel dealers. As DeFuria told us, dealers were already concerned about the changes the company was making as it tried to navigate the choppy waters of staying true to Jim Thiel's legacy while at the same time contemporizing the company, its products, and its marketing.
Stirring the pot of discontent…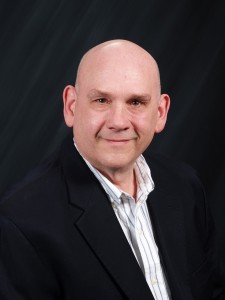 These changes, Brown's exit and DeFuria's dismissal, are likely to stir the pot of dealer network discontent. The company has not, to our knowledge, put out any type of press release or statement on the developments. As a result of this situation, it is unclear who will take over Brown's and DeFuria's responsibilities.
We also learned that Gary Dayton, a Thiel technician that was said to be Jim Thiel's right-hand man on technical developments and issues, recently left the company. In our interview with Brown, Dayton was singled out as one of three key employees who were critical resources on the company's legacy and, in Dayton's case, on its technology. Dayton is said to now be working at Bryston, a high quality electronics manufacturer.
An engineer with a dream…
Thiel Audio is one of a small group of storied high-end specialty brands that in some respects, is the quintessential "engineer with a dream" story that was once the foundation of so many great brands in our industry. In this case, that engineer was Jim Thiel – who had strong feelings about time- and phase-coherence which he believed were critical parameters for accurate sound reproduction. He would build his company around these concepts – a pursuit that some considered almost obsessive.
Thiel was launched in 1976 by three friends from college: Jim Thiel, Tom Thiel (Jim's brother), and Kathy Gornik. As we noted in our interview with co-founder Kathy Gornik, each of these partners had well-defined roles in building what would become a well-respected, award-winning loudspeaker brand.
Deep dealer relationships…
Thiel had a firm commitment to his design philosophy and was known to visit dealers to explain and train on these core philosophies. Many dealers came to have a deep and supportive relationship with the company and its founder.
Then, Jim Thiel passed away from cancer in 2009. This event could have easily been the death-knell for the company as well. However, Gornik was able to transition the company into an ongoing entity, largely relying on outside engineering resources.
Nashville owners of a Lexington company…
In 2012, as we reported here at Strata-gee.com, Gornik sold the company to three Nashville, Tennessee-based partners. This event caused a great wave of consternation from the company's partners including dealers and integrators. Far too often, stories have emerged of iconic brands being purchased by private equity, only to have them engage in activities that resulted in those brands ultimate demise (i.e. the other shoe dropping).
Thiel's new owners moved quickly to quell these concerns in late 2012 as we reported in our interview with new CEO Bill Thomas – one of the Nashville partners who took an operating role in the company. Thomas assured the Thiel dealers and partners that the company would remain stable. The new owners, he told us, recognize the tremendous value in the name and would make every effort "not to screw anything up with that."
No industry experience…
Still, as well-meaning as Thomas may have been – the fact that he and his partners have no industry experience was unnerving to many in their dealer network. Thomas, in early 2013, brought Bob Brown on board to address the industry knowledge gap in upper management. And Brown brought in DeFuria to head their sales planning and dealer relations effort.
Now, sources are telling us that the exit of Brown and DeFuria are just the first step in what will be a series of changes that will unfold over the next few months at Thiel.While details on just what further changes are ahead are sketchy, clearly some type of readjustment is in the works.
Company's firm 'no comment'…
We reached out to the company for confirmation on these dramatic developments. In fact, we've reached out to the company multiple times for confirmation on developments as we uncovered them – but the company has firmly refused to comment for this story.
We will continue to follow and report on the Thiel situation as new developments unfold.
For more information on Thiel and its products, visit: www.thielaudio.com.
RELATED STORIES ON THIEL
Kathy Gornik: Why I Sold Thiel…
Former Thiel Co-Founder Joins Magnet Supplier
Thiel Audio's Bob Brown Sees 'Lots of Opportunity'
 Bob Brown Joins Thiel as Interim COO and Board Member
New THIEL CEO Tells Us THIEL's the Real Deal
Thiel Audio Products Acquired by Tennessee Private Equity Company