BREAKING NEWS

Thiel Audio dealers were surprised to receive an email Wednesday from the company announcing plans to – in their words – "revitalize" the storied audio brand. We last reported in April that the company had finally acknowledged to its dealers that it was moving its operations to Nashville, TN – after 38 years in Lexington, KY. This acknowledgement came one week after we reported to Strata-gee readers that the company planned to move.
Since then, the company has been silent. Now, this announcement sets out a new agenda for change – and it is an ambitious one.
See the many changes announced at Thiel…
Change at Thiel Audio Products used to come slowly under the steady guidance of co-founder Jim Thiel. However, in the wake of his death…and of the subsequent sale of the company to private investors in November 2012…change has come much more quickly with new management, new products, and revamped policies.
Now, only a little more than 1½-years since that new management took over the company, we get word of a whole new influx of change – including another new management, new products, and undoubtedly revamped policies. The announcement from the company was sweeping in its scope.
Wednesday's email from the company laid out several dramatic new announcements, including:
that there is a new CEO;
that there is a new SVP of Sales & Marketing;
that moving to Nashville is "paramount for Thiel';
that a new staff is being assembled with new engineers, marketers, purchasers and operations;
and that "an entire new series of speakers" is being worked on…but it won't be available for some time
The email was penned by Paul Fisher, who introduced himself as the new Senior Vice President, Sales & Marketing for Thiel. And, given the ramifications of the content of this email, he said with some degree of understatement, "There have been a lot of changes at Thiel over the past couple of months and we wanted to share some of the exciting news with you."
Fisher then announced the appointment of John Wittman as new CEO for Thiel. Wittman, Fisher says, has "a successful track record in consumer products, manufacturing, distribution and most recently the publishing industry." Other than this brief statement, we have no information on whether Wittman has any industry experience.
No mention of previous CEO…
Perhaps even more surprising is that there is no mention made in the email of previous CEO Bill Thomas. Thomas, who we interviewed in November 2012 – had a very upbeat assessment of Thiel's prospects at that time – suggesting that no changes were needed at Thiel, other than beefed up finances.
"No I don't think they were off track whatsoever," Thomas told us when we asked him in 2012 if Thiel was off-track. "I think that they needed more finances to do exactly what they wanted to do. I guess it's exciting because we've got the money to put into it to do what's needed."
Thomas went on to institute several changes at Thiel – in contravention to his initial assurances. Thomas also told us he was one of the owners of Thiel, making it all the more curious that he was never mentioned in the email. There is no way to know if he is still involved with Thiel in some new capacity…or not.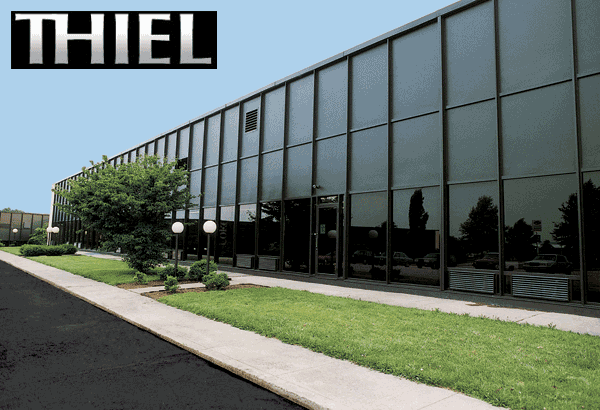 Is Music City also Speaker City?…
The dealer email also further discusses the company's decision to move to Nashville. However, we find their explanation or rationale a little confusing. Nashville, Thiel's email said, has "deep roots in music and entertainment" which provides an "ideal foundation for a makeover of Thiel Audio."
In fact, Fisher suggests that Nashville is "paramount for Thiel." Why is it paramount, you ask. "In addition to the city's high visibility and growing population, the community provides access to an experienced and creative pool of talented individuals to help move us forward."
All new staff…except for…
Perhaps expanding upon this theme, Fisher says that the company is "assembling a diverse and talented team to advance the brand." The company has "new hires in engineering, marketing, purchasing and operations, with more staffing to follow."
What is sure to be good news to Thiel dealers…and as we have previously reported in April…Thiel will keep a smaller facility in Lexington with long-time, well-known and popular employees Lana Ruth and Rob Gillum. This facility will handle customer service and technical service issues – critically important functions in a specialty speaker company.
Dealers may be concerned…
Dealers are likely to be concerned with what is essentially an everything-is-changing-but-stay-tuned-for-details email. And some points made in the email may poke at concerns hiding in the dark recesses of specialty dealers' minds.
For example, Fisher tells dealers: "Our future is dependent on balancing Thiel's 37 year history without constraining innovation in order to dynamically meet the changing needs of our consumers." Just how the company executes that "balancing" act could have a real impact on dealer support from some of its long-time dealers. There are just no specifics offered, so dealers have no choice but to wait for further information before they can judge just where Thiel is going.
The highest levels of performance…
The email goes on to reassure dealers that they will remain a premium player, saying: "Our objective first and foremost is to be a fresh and imaginative company, engineering and manufacturing premium products that represent outstanding craftsmanship as well as the highest levels of performance."
But Fisher adds, "We are placing an emphasis on designing new products to address a broad range of market segments including but not limited to high performance audio, home theater and the custom installation channel."
New products coming, but not until next year…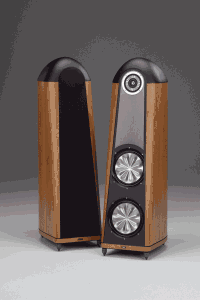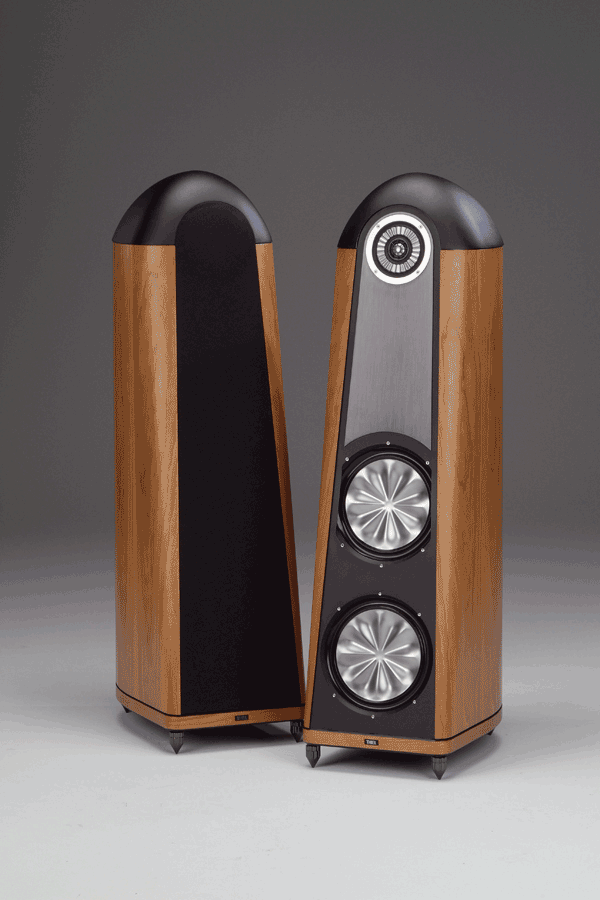 Potentially more troubling for specialty dealers, Fisher says: "Part of the new go-forward strategy will be to broaden the audience for Thiel Audio Products by establishing key relationships for the brand; making the line visible to luxury buyers as well as the traditional audiophile." It's not entirely clear just what Fisher means here about an effort to "broaden the audience for Thiel Audio products," but it's a thought that is sure to cause some concern with specialty audio retailers. Although "making the line visible to luxury buyers" – depending on what they mean by this and how it is executed – could be good for Thiel dealers.
For those dealers who want to see just what the new Thiel is all about, well, they'll just have to be patient. Fisher tells dealers that VP of Engineering Mark Mason is designing a whole new line of products that will be revealed in 2015.
A sobering reality…
The sobering reality for Thiel's new CEO and new management team is that many dealers felt the previous management was not sincere. Rightly or wrongly, the new management is starting under a cloud of suspicion created by the seeming duplicity of their predecessors, who were hired by the same owners who hired them.
And the sobering reality for Thiel dealers is that – whether they like it or not – change is coming to Thiel…and the line clearly needed to change. Thiel's line had been losing momentum and was out of step with today's world. Change, to maintain relevancy, must come to Thiel products.
The success of this new Thiel venture will largely be determined by the degree to which Thiel management and Thiel dealers work together to craft a new, more successful trajectory for the line.
To see more about Thiel loudspeakers, visit: www.thielaudio.com.