In a notice emailed to dealers last Thursday sporting a spiffy new corporate logo, Thiel took what appears to be the first step in what is promised to be a stream of "regular communications from us" regarding the company's transformation from a legendary audiophile loudspeaker brand to a…well to what, we just don't know yet. But what we do know is that the company has begun this transformation by terminating its entire national independent sales representative sales force.
See what Thiel told dealers was the reason for terminating their local sales rep…
The email from Paul Fisher (see it below), Thiel's new Senior Vice President of Sales & Marketing, is only the third formal communication to dealers from the new management put in place earlier this year. In March, we reported that we had learned that Thiel had dismissed Bob Brown and Stephen DeFuria – two well known industry executives brought in by the original management in 2012 to help craft a new Thiel.
The following month – April – we learned through our sources that Thiel was auctioning off all of their manufacturing machinery and equipment in Lexington, Kentucky…apparently preparing for a move to Nashville, Tennessee. None of these dramatic activities were announced in advance by the new management and – perhaps worse – the previous management had been quoted as committing to keeping the company in Lexington where it had been based for the 38-years of its existence.
Cryptic communications – few and far between…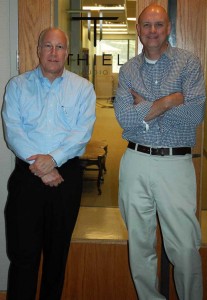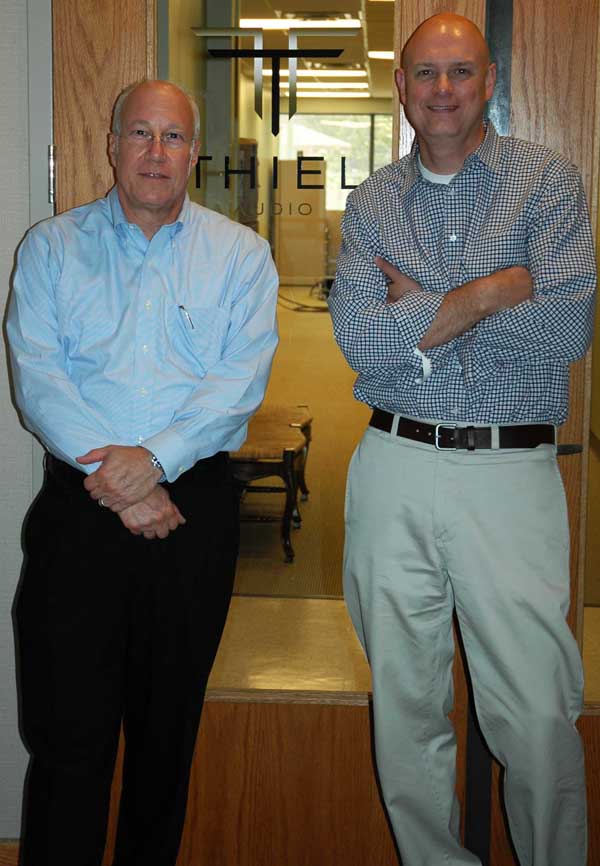 After our report ran in April, the company was forced to put out an official announcement from Thiel's new management about the move from Lexington to Nashville. The email to dealers, circulated one week after our report, didn't say much, beyond acknowledging the already reported move to Nashville – calling previous reports (presumably ours) "speculation." There was a vague reference to "exciting plans for Thiel's very bright future," but just what those plans are remains a mystery to this day.
About three months after that, in July the company sent a more substantial email announcing that they planned to "revitalize" the Thiel brand, but again provided precious little detail about just what such revitalization meant. They did, however, outline an ambitious agenda – including announcing a whole new management team, with a new president and a new senior vice president of sales and marketing. The company also said it was hiring all new employees in every department – a wholesale employee change – except for a small service department remaining in Lexington.
Of some concern…
Of some concern to some Thiel dealers, the new management group appeared to have no experience in the specialty, luxury, audiophile loudspeaker market. Or, for that matter, in audio or technology at all. At least none was mentioned in their introduction to dealers.
Also concerning, the company mentioned an all-new product line…but no specifics were given as to the degree to which this line adhered to traditional Thiel strengths – such as phase coherence. There were a lot of carefully chosen – some would say ominous – words about how the company must "broaden the audience" for Thiel products.
But the bottom line on this communication is that, as we reported at the time, "Dealers are likely to be concerned with what is essentially an everything-is-changing-but-stay-tuned-for-details email."
Entire rep sales force terminated…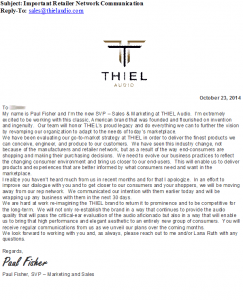 So now comes this new announcement – three months after the July email – that says to dealers: "In an effort to improve our dialogue with you and to get closer to our consumers and your shoppers, we will be moving away from our rep network." It is not entirely clear how eliminating reps will improve communications…or, for that matter, how it will allow Thiel to get closer to consumers and to their dealers' "shoppers." Dealers are likely to find this new message – with its strange, unexplained characterizations – a further troubling sign.
Fisher makes no effort to reassure dealers by, for example, announcing some new sales mechanism such as the hiring of a factory direct sales force…or the assembly of a new inside telecom sales team…or even, for that matter, any type of new communications process. That haziness and lack of explanation, which seems to be the hallmark of the new Thiel's style of communication, will only serve to fuel speculation…rather than quash it.
Cloud of suspicion…
In view of the past management's transgressions – making promises that were summarily broken – the new management is under a cloud of suspicion right from the start. It would serve them well to demonstrate greater transparency by sharing as much as – if not more than – would be typically considered prudent. Thiel has little to fear from their ideas falling into the hands of competitors…but they should fear losing all of their dealers. Thiel's long suffering dealer network – or what's left of it – is undoubtedly hungry for deeper communication and detail.
Fisher does address the the issue of their previous lack of communications, "I realize you haven't heard much from us in recent months and for that I apologize." He then went on to suggest that by terminating the Thiel national rep sales force, "dialogue" would somehow improve.
Looking for clues…
The email contains some interesting language that seems to offer some clues as to how the company plans to change their processes.
We have been evaluating our go-to-market strategy at THIEL in order to deliver the finest products we can conceive, engineer, and produce to our customers. We have seen this industry change, not because of the manufacturers and retailer network, but as a result of the way end-consumers are shopping and making their purchasing decisions. We need to evolve our business practices to reflect the changing consumer environment and bring us closer to our end-users. This will enable us to deliver product and experiences that are better informed by what consumers need and want in the marketplace.
Been there – done that…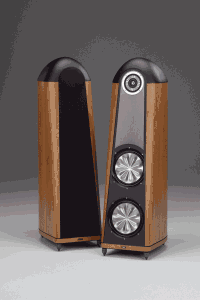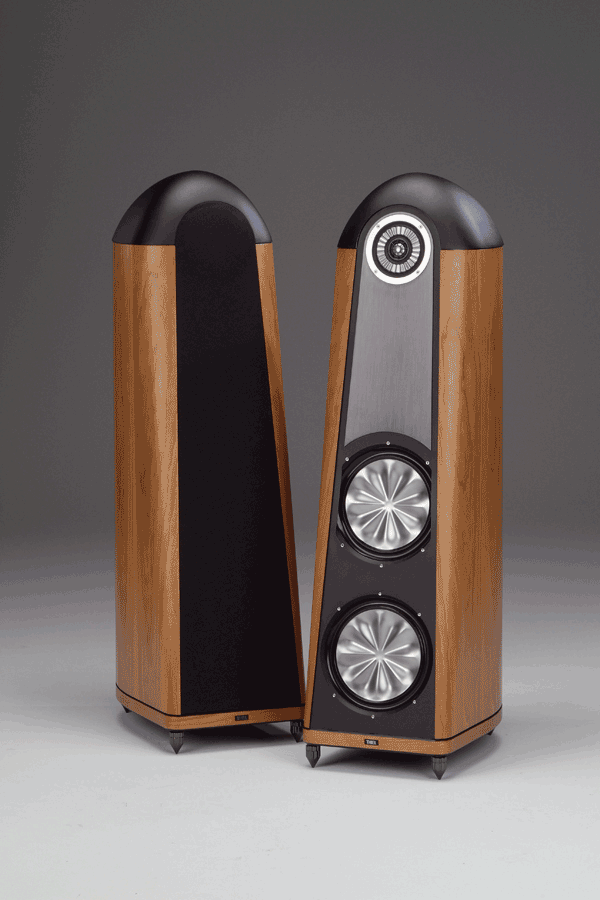 While we can't say for sure, this passage seems to suggest the company may be looking at selling products directly to consumers online ("We have seen this industry change…as a result of the way end-consumers are shopping and making their purchasing decisions" and "We need to evolve our business practices…and bring us closer to our end-users.") Thiel has tried e-commerce before, once selling their line through the mighty Amazon.com a few years back. That decision, according to multiple sources in a position to know, was largely considered a disaster for Thiel and the company eventually withdrew from the online mega-retailer.
Of course, that was then and this is now. Adding credence to a possible move into e-commerce, in an interview with Strata-gee.com, new CEO John Wittman told us that he is "a big believer" in "bricks and mortar" and in "e-commerce as well." What does or doesn't make sense today will depend on the entire package of products, policies, and programs this new team puts together. And for that, apparently, Thiel dealers will still have to wait.
A return to prominence?…
Fisher did offer a lot of language about  how the folks at Thiel are hard at work "to return it [Thiel] to prominence and to be competitive for the long-term." The new Thiel, he says, will "re-establish the brand in a way that continues to provide the audio quality that will pass the critical-ear evaluation of the audio aficionado, but also in a way that will enable us to bring that high performance and elegant aesthetic to an entirely new group of consumers."
Sounds like a tall order to us. But at least Fisher promises dealers, "You will receive regular communications from us as we unveil our plans over the coming months." That will be a welcome change from the lack of communications from this management up to now.
Dealers in the dark…
But dealers find themselves in the same spot they've been since the initial buyout of Thiel in 2012 – in desperate need of information – really specific information – about where the new management is going with this brand.
In his summation, Fisher tells Thiel dealers, "We look forward to working with you…" He then signs the email with his name in a font that is designed to look it was hand-signed…a nice personal touch. But the return email address provided the dealer who have questions about this turn of events?
"sales@thielaudio.com."