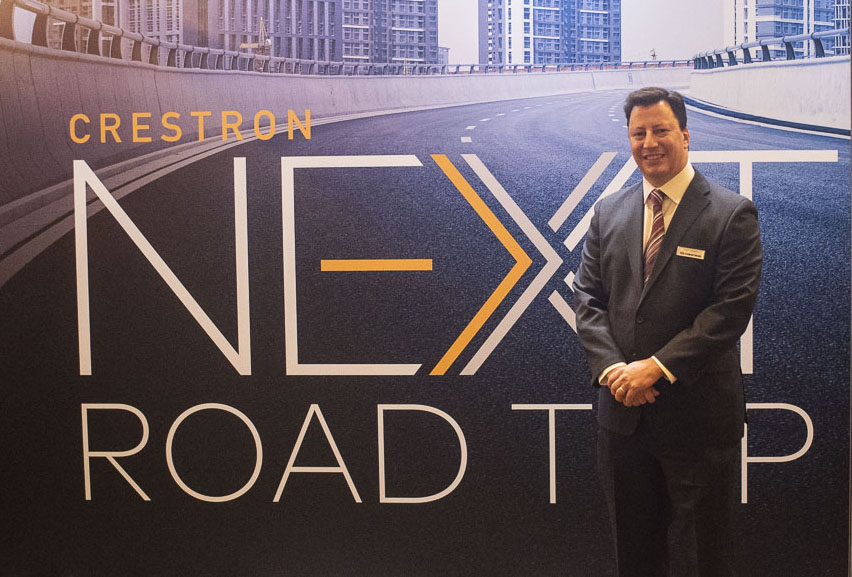 How He Came to be CEO and Where He'll Pursue Growth
Last month I had the opportunity to attend the first-ever Crestron Next Road Trip event held in Boston, MA. The company is using the Road Trip as a replacement for the lost CEDIA Expo 2021 where they and around 150-200 other companies pulled out in the face of rising COVID infections. It is designed to offer integrators an opportunity to view its many new recently introduced products, take a variety of training courses, and get a preview of some future technology.
But most importantly for me, I was granted an opportunity for an unrestricted interview with Crestron's new CEO, Dan Feldstein. The interview was originally scheduled for 30-minutes but actually ended up lasting more than an hour and a half, as our vigorous conversation covered a lot of ground – including big topics, such as how Feldstein came to be the company's new CEO, and what market areas he believes offer the greatest growth opportunity for the company.
See my interview with Dan Feldstein, Crestron CEO…
[Read more…]

about Crestron – The Next Generation: My Interview with New CEO Dan Feldstein