BREAKING NEWS
Event Kicks Off in November, Starting in Boston & Chicago; More to Follow
I have just learned that Crestron is planning to launch a monster series of regional dealer shows, called the Crestron NEXT Road Trip, that sounds as though they're going to be spectacular – with new product launches, full product displays & demos, and in-depth educational courses offered. The multi-day event will include huge displays from both the company's commercial and residential business units in what promises to be quite a show.
See what we know so far about the Crestron NEXT Road Trip
Like about 150 other exhibitors, Crestron chose to withdraw from last month's CEDIA Expo due to the surging infections from the Delta variant of COVID. But this decision was especially tough for Crestron, as it had been planning to use CEDIA Expo as the first major "hands-on" public exposition of Crestron HOME, its wildly successful residential systems control and automation solution. In fact, they were so excited about this event that Crestron had contracted for the largest booth at the Expo…along with plans for a whole host of associated parties and events.
Clearly, with so much to talk about, the company needed to find another outlet to get the word out on all of their exciting new developments. The Crestron NEXT Road Trip is that outlet. (I should add that Crestron is also participating in the Tech Summit regional events, as well.)
Four Currently Scheduled, Many More Planned
Crestron Home has a lot to talk about and I've been staying in touch with Crestron management over the last few weeks to see how they would pivot to find a new way to communicate all of the exciting new developments with the system. On Tuesday, I learned about their plans to launch the Crestron NEXT Road Trip – a live, in-person event (with all appropriate and necessary COVID protocols to safeguard attendees) that will serve as an immersive Crestron Home experience.
Kicking off in November, the company has immediate plans for two major metro markets – Boston, MA and Chicago, IL, to be followed closely by Nashville, TN, and Anaheim, CA. Beyond these first four metros, the company says it plans to hold several more, perhaps as many as more than 12 such regional events. Details on those additional locations are to be announced at a later date. Schedules are still being hammered out, but the first two locations are set.
Crestron Commercial Division in One Ballroom, Crestron Residential in Another Ballroom
According to the company, Crestron's commercial division will be in one major ballroom, while the residential division will be in a separate ballroom. You might think that an event of this nature would suggest a rather large crowd size for the overall show. That is a reasonable thought. However, the company says that it will proactively take steps to ensure the safety of all attendees at the event.
Crestron plans to be very attentive to implementing a protective set of COVID protocols that ensure everyone's safety. This includes devising a strategy that offers capacity management. So, for example, instead of holding one large national event potentially pulling in thousands of attendees, by breaking it down into a series of regional shows, there is likely to be less congestion at any one event by comparison.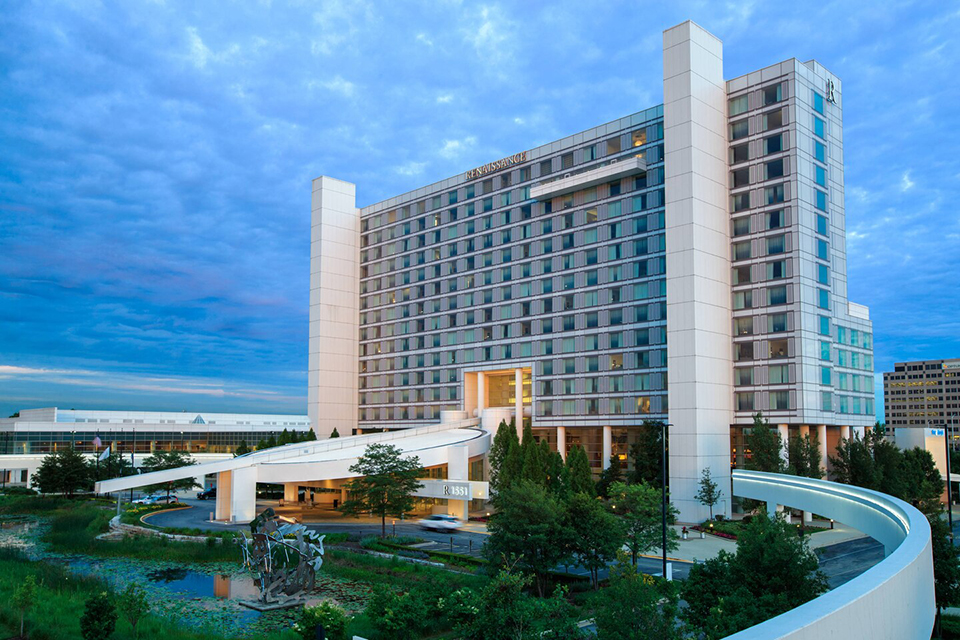 Capacity Management and Over-Sized Training Rooms as Part of a COVID Protocol
Another example of the company's careful planning: there are multiple training sessions planned during the two days of each event. The company is booking over-sized rooms for those sessions which will then be filled at just 50% capacity. This provides for safe social distancing in those courses, while still offering enough capacity to fill the anticipated demand for each class.
All Crestron staff participating in the event will be vaccinated and wearing masks. The event will have a mask requirement for attendees, as well.
Many more details on these events are expected shortly.
In the meantime, to get more information – and to pre-register to attend – the Crestron NEXT Road Trip, visit: crestron.com/next.