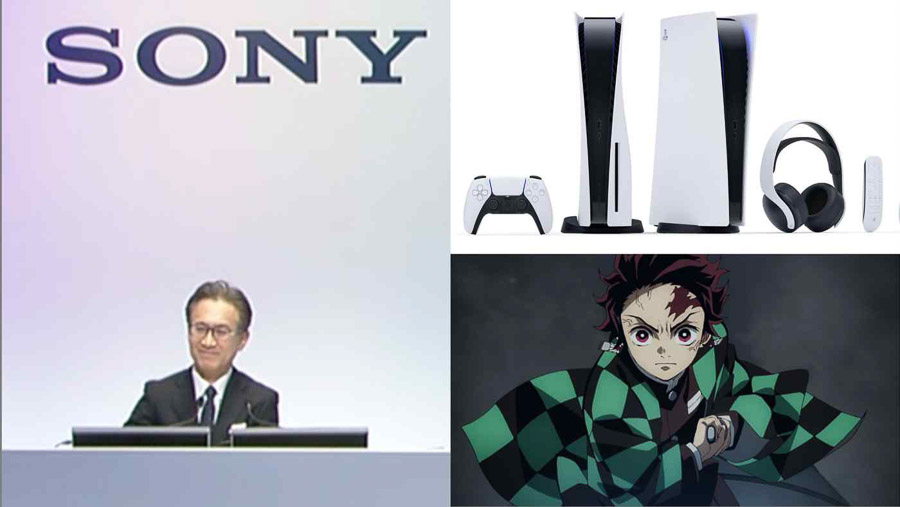 Company Plans to Invest $18 Billion in 'Strategic Investments'; See What Segments are Targeted
Sony Group announced yesterday that it will invest no less than ¥2 trillion ($18 billion) over the next three years to turbo-charge the company's transition from a consumer electronics powerhouse to a global leader in gaming, media, and services. The only hardware they are looking to equally dominate is the sensor business – and a potential entry into the general chip-making business (more on this later).
More on the remarkable Sony global transformation
I'm often asked by readers what I believe the long term trends are in the consumer technology business. I think Sony could be a good bellwether on just where the tech is going. Want to know which direction a company's business is heading? Simple, look at where they are spending their research and development dollars. Sony, as I've reported in the past, has decided that greater success and profits are theirs to be had by transitioning into more cost-effectively developed "soft" businesses – specifically video gaming (and the broader networked gaming community), media (including recent investments in anime), and other services (especially technology-advantaged services).
I have written extensively about this dramatic change in strategy, first back in the early fall of 2020 in the post at the link in the paragraph above. This was followed up with a more complete explanation of the strategy from their presentation at CES 2021 Virtual, where they sussed it out a little more completely. And in true Japanese management style, the company already began taking aggressive actions to support this new direction by shutting down audio factories and consolidating audio/video production to free up resources for redeployment elsewhere.
Technology Hardware Moved to a Supporting Role
Technology hardware is expected to remain part of Sony's equation, but the company looks to transform the technology from a box they sell one time, into a service they sell over-and-over again. Think: technology-as-a-service (TaaS) [See CES 2021: Sony Evolves from Hardware Maker to Experience Creator under the subheading An Alchemy of Cross Marketing Amongst Sony Divisions to see the concept of TaaS]. Sony technology hardware will be in more of a supportive role to other more profitable businesses.
Now I have learned that Sony is increasing the amount of resources that it will employ – to the tune of $18 billion – to help drive this transition even more quickly over the next three years. According to a new report by the Nikkei, Sony seeks to "…secure a dominant position as a gaming and anime provider and to expand its sensor business."
A Record Year Gives Sony the Financial Firepower
Coming off a huge fiscal year last year with record revenues of ¥9 trillion (up 9% over the previous year) and record net profits of ¥1.1 trillion (+101% over the previous year), the company has the financial strength to up its investments in targeted growth areas. And the Nikkei report noted that the division that was most prominent in leading those record results – they called it Sony's "breadwinner" division – is the gaming business, which the report notes "enjoyed a massive boost from pandemic-fueled demand last year." Also, the report said, Sony's "subscription-based services saw a surge in users."
Sony's announced $18 billion is being deployed in what it called "strategic investments" from this fiscal year through fiscal 2024. This is a 40% increase in spending towards strategic investments. The company says it will also increase capital expenditures by 25% to ¥1.5 trillion. The funding for these investments will largely come from their large and growing consolidated operating cash flow generated during the same time period. The company expects another record fiscal year and will use the cash generated for this purpose.
Better Leveraging IP
As I previously reported, Sony is focusing on building upon its successes with crossover hits. For example, the company released an anime movie called Demon Slayer that was said to be a box office hit in Japan and in the United States. To better leverage their IP (intellectual property) they will now seek to build upon that success by developing video games based on the Demon Slayer movie, as well as to offer other related movies, and even TV shows. And this strategy works both ways – they are also working on a big movie production titled "Uncharted", which is based on a hit Sony videogame.
Jim Ryan, the head of Sony Interactive Entertainment – its gaming unit – told the media in Japan that they currently have no fewer than 10 titles under development that are all this type of crossover production that leverages their IP popularity across divisions. Not only that but Sony seeks to use the same strategy to attract more subscribers to their online gaming service – as well as to its anime and music platforms.
Follow the Money, Sony Broadens User Base Via Acquisition
If you look closely at Sony's recent acquisitions, you can see their strategy is clear. Last year, they acquired Crunchyroll, a U.S. based anime streaming service, for $1.2 billion. Last month, the company said it will acquire Som Livre, a Brazilian independent music company. And just this month, Sony acquired AWAL, an independent music distributor based in London, England. The strategy is to add services and grow the user base via acquisition.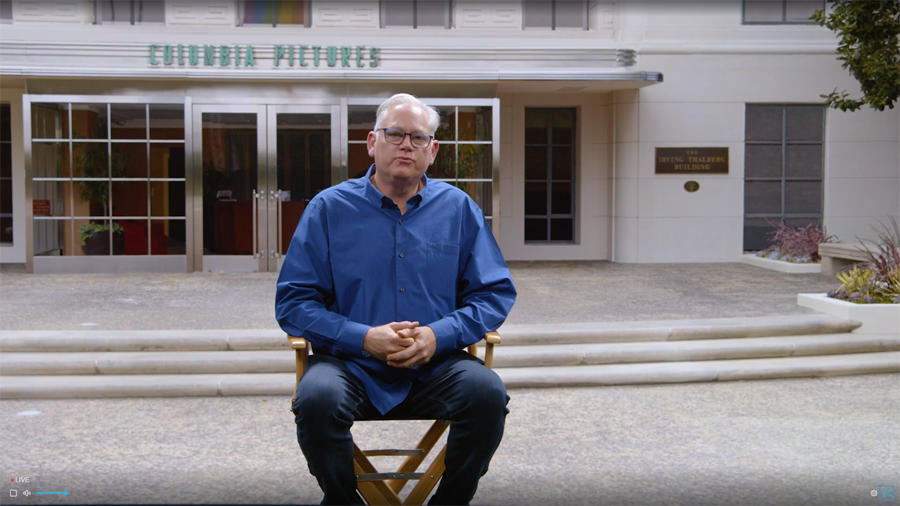 The company has also launched a streaming video service in India called SonyLIV. In this case, the focus of the content is squarely based on local culture and perhaps for this reason, they've seen their subscriber base grow by a factor of 8 to 5.6 million subscribers.
Other Strategic Investments
Beyond videogames, media (movies/TV shows/music), and services the company is deeply committed to building its sensor business. The company is already a major supplier of sensors for smartphones and cameras and they are seeking to expand into automotive sensors.
In addition to sensors, the company is expanding investment into artificial intelligence and industrial robots in a joint venture with Kawasaki. The company believes that remotely controlled robots will be a key to augmenting an already tight labor market to help drive factory production levels.
Sony Has Received a Bat-Signal from the Japanese Government
Finally, there are reports that the Japanese government has asked Sony to help with the global supply chain issues by partnering with Taiwan Semiconductor Manufacturing Co. (TSMC) to expand the production of semiconductors in Japan. As I have frequently reported, there is a worldwide shortage of integrated circuits (ICs) and governments around the world, including the United States, are working with companies to expand production of these critical components.
Although the Sony CEO would not confirm that this will be another area of strategic investment for the company, he did have a leading comment on the situation. Yoshida said, "…in general terms, the stable procurement of semiconductors is important for Japan to maintain its international competitiveness."
To learn more about Sony and its many products, visit: sony.com.