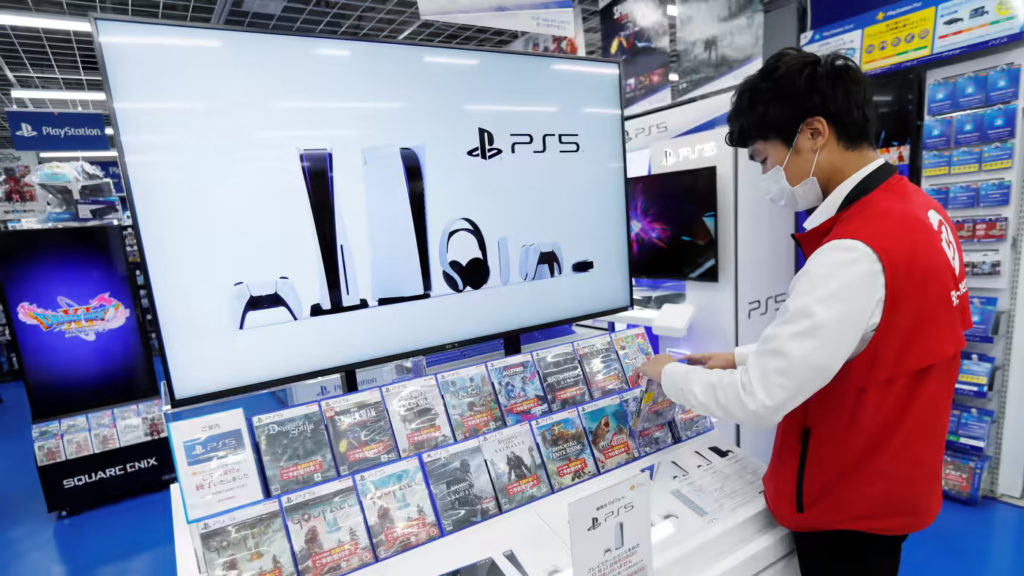 Late last week, Sony Group announced that they were cutting their net profit forecast for the current fiscal year, fiscal 2022 which ends March 2023. Why are they trimming their profit expectations? It appears that Sony is experiencing its version of a post-COVID Peloton/Netflix sales decline as video game sales are weakening and its costs related to a recent acquisition are rising.
See more on the declining profit forecast at Sony
Sony released a revised net profit estimate of ¥800 billion ($6 billion) for the current fiscal year. This estimate is down -¥30 billion from a previous forecast issued in May, and is a full -9% down from their net profits in the last fiscal year, according to a report by the Nikkei.
The major contributing factor to this decline is a drop in sales from what the company calls non-first-party video game titles – including add-on content – which is slamming its gaming segment. Keep in mind that the video gaming business segment, called Game & Network Services, is Sony's largest division. So changes there can have a big impact on their numbers.
Acquisition Costs Higher Than Anticipated
Another big factor forcing this downward profit revision is that the company's previously announced acquisition of video game producer Bungie (Halo, Destiny) is actually costing them more than originally estimated. Apparently, due to the deal is closing faster than originally anticipated, the costs have risen by another ¥13 billion. (Rush charges??)
However, the gaming business is their greatest concern. The thinking is that the company is experiencing the same kind of post-COVID business drop-off that others like Peloton and Netflix have also reported. Thanks to the decline in COVID infections, consumers have begun to reengage in more out-of-home activities, leaving them with less need for in-home exercise solutions or entertainment options.
'Gaming Time' is Also Down
Sony Chief Financial Officer Hiroki Totoki told the media that they have seen a -15% drop in gaming time of PlayStation users during the April-June quarter as compared to the same period last year.
While the company says it sold 2.4 million units of the flagship PlayStation 5 gaming console in the first quarter, up slightly over the 2.3 million sold in the quarter a year ago, the fact is that software sales dropped -26%. Added to that sales decline, game development costs rose – "leading to a -37% decline in operating profit for the gaming segment."
Some Good News, Supply Chain Issues are Improving
For some time now, PlayStation 5 sales have been limited due to supply chain problems – much as Yamaha discussed last week. However, Sony's CFO says that they are beginning to see the supply chain issues improving. He said that the company plans to improve its financial performance by "bringing forward" its sales plans for PlayStation 5. Also, it will offer some "new services," but he did not specify just exactly what those services will be.
Even though Sony was forced to revise their net profit forecast downward, at the same time, they upgraded their revenue projection by ¥100 billion to ¥11.5 trillion – partly because of a weaker yen. For its fiscal first quarter revenue came in at ¥2.3 trillion, up 2.4% over the same quarter last year. Also, net profits in the quarter rose 3% to ¥218 billion.
Learn more about Sony by visiting sony.com.