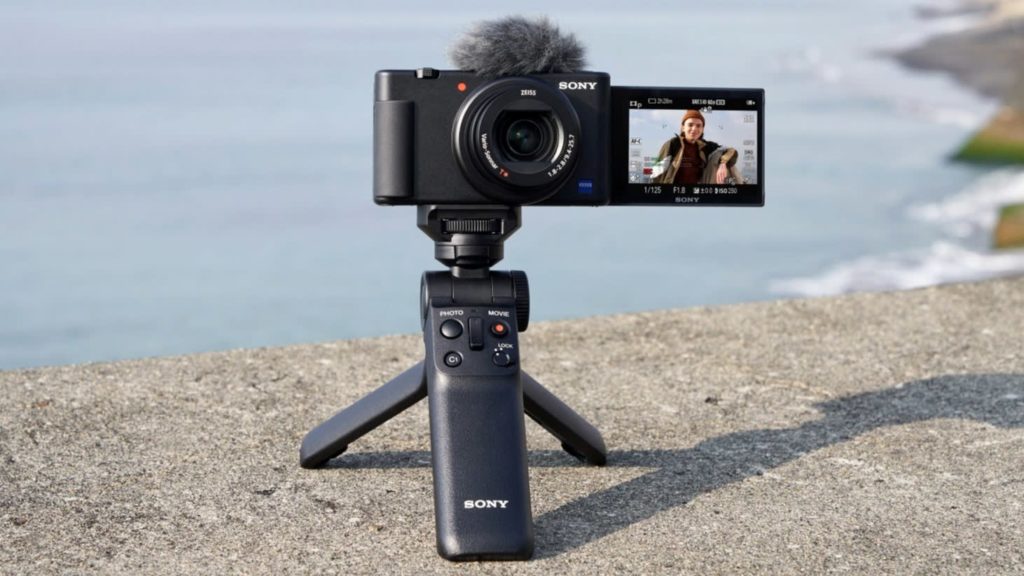 According to a new report out of Japan last week, analysts say that Sony's business is shifting towards more services and events – and away from the electronics business, the division that built the company. For decades, the brand Sony was practically synonymous with electronics…but that identity may be shifting as growth in other company divisions surpass electronics.
See more on Sony's shifting categories…
According to a report in the Nikkei, Sony is in the process of "overhauling the very business on which it was founded" – the electronics business. Once known for huge hit products like TVs, CD players (a category it co-invented), and – most notably – the Walkman personal music player…later diversifications into movies & music, sensors & i.c.'s, video games, financial services and more have shifted the company's business.
In today's world, Sony's electronics division consists of TVs, audio gear, digital cameras, and smartphones. An industry powerhouse for decades, Sony was a prime inventor of several great technologies – many that literally changed the course of the industry's history.
Sony Electronics Role is Said to be Changing
But now, electronics is seeing its role diminished, eclipsed by more dramatic growth in other company divisions. The report notes that electronics division once represented 60% of the company's operating profit – a key operating parameter for Japanese companies. This year for fiscal 2020, electronics is forecasting an operating profit of ¥60 billion ($564.65 million) or 30% lower than last year. This new operating profit contribution represents less than 10% of the company's total operating profit – a huge decline.
Unsurprisingly, this year Sony has seen their business impacted greatly by the COVID-19 global pandemic. Several segments were hit hard, but the company has been able to hold on thanks to growth in the video game and smartphone segments.
Executive Suggests Too Much is Spent Developing Electronics
Still, the report quotes an unnamed Sony executive as telling them that, "We have been disproportionately spending our development resources on electronics technology." That's a phrase that no Sony executive would have dared to have even thought 20-years ago. But it suggests a recognition that more profitable opportunities lie outside the electronics division.
The company is not without hit products. For example, in the April-June quarter (the first fiscal quarter for most Japanese companies), no fewer than 7 major digital camera manufacturers saw their businesses fall into the red as consumers switch to smartphones instead of cameras – and as COVID dried up demand for cameras to take on vacations and other outings.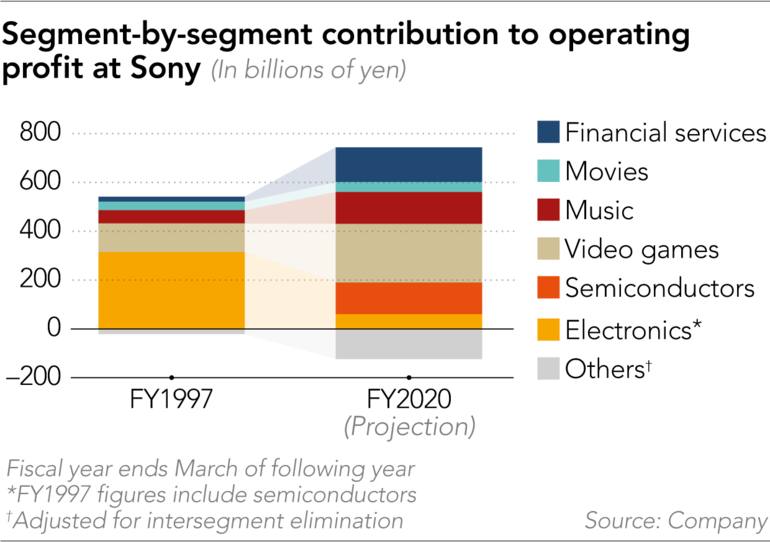 Sony ZV-1 Vlogcam is a Hit, But Not a Walkman-Level Hit
Yet a new Sony product, the ZV-1 Vlogcam booked advanced orders that were double the level the company expected. Still, as good as that is, the Vlogcam is no Walkman…an all-new product design then that drove a whole new product category for the company…and the industry.
Changing consumer preferences has motivated Sony's Research & Development program to re-prioritize its product direction. The new "keywords" (research priorities) are reality, real time, and now newly added – remote. Don't be confused, that word "remote" does not connote – say – remote control. No, it is more along the lines of remote office, remote school, or remote performance.
Streaming Live Events is a New Corporate Priority
Sony President and CEO Kenichiro Yoshida said this past May, "We want to make live events, suspended due to the coronavirus, available on a remote basis."
Sony's new R&D priorities, especially with the addition of the concept of remote, "means that Sony's electronics business is about to undergo a significant change," the report noted.
Early last month, the company streamed a live concert from one of its newly outfitted streaming studios. The concert was from a popular pop rock band in Japan known as Ikimonogakari. The company used multiple cameras positioned in a 360-degree array giving viewers the option to select their angle of view of the remote concert…in real time.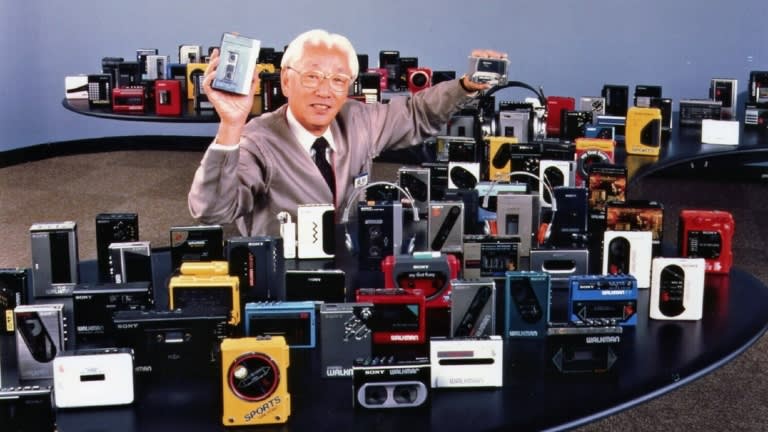 A Multi-Division Collaboration Generates Service Fees
The concert was a collaboration with Sony's music business division, a strategy that the company feels could be a competitive advantage (most competitors don't own a music business). The goal was the concert – the electronics were in a supporting role, facilitating the concert, but not starring in it.
In the U.S., Sony is testing a new concept that it hopes will create a new recurring revenue stream by offering a movie/video studio for hire with special capabilities. Essentially, the studio uses computers to generate all the sets and backgrounds for movie productions with live actors. This allows studios to save money and time by not having to build physical sets.
Sony has a similar studio in Tokyo geared more for corporate video productions and other marketing projects. They hope to cut deals with the marketing departments of large global conglomerates to generate new service revenues – again with technology providing the assist.
Merging Consumer & Corporate Display Business Divisions
In October, Sony is merging its consumer and corporate display businesses. This means, for the first time, the company will no longer create televisions for consumers, while producing projectors and large monitor screens for corporate users.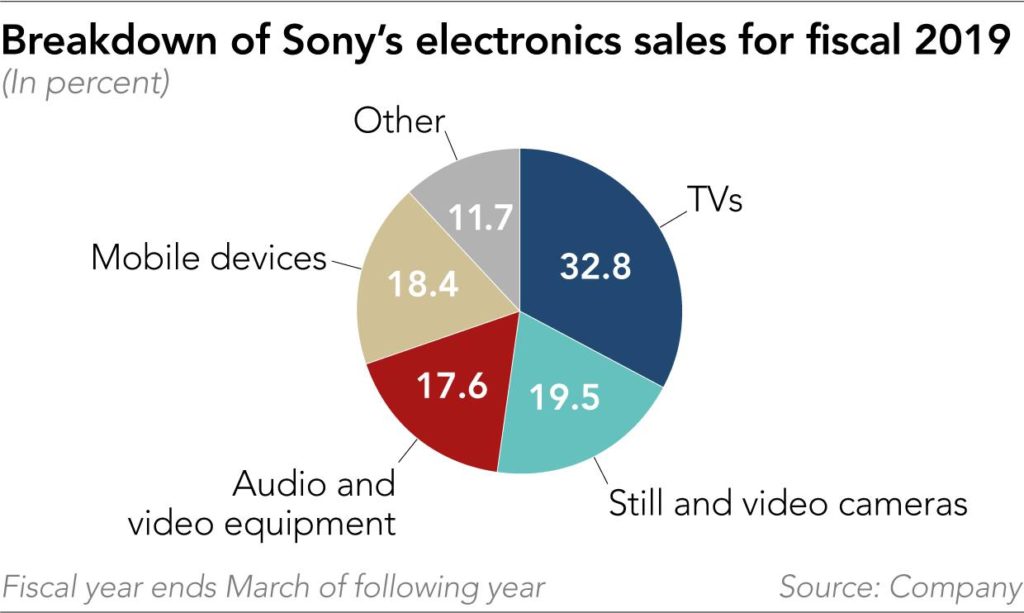 The reason for this merger is that the company has certainly seen growth in share for its television business, but is said to have been less successful in growing its corporate business. By merging the two divisions, the company will be able to more efficiently share certain resources such as joint development of image-processing engines and marketing resources.
Still, these are two very different markets, with very different customers, possessing very unique product requirements. While the company will undoubtedly save some money, it seems as if market share growth is less certain.
Company Name is Changing
Did I get your attention with that subhead? Yes, it's true…in April, Sony Corp. will become Sony Group. According to the report, Sony Electronics will be renamed Sony Corp. Did you see that? Yep, "Electronics" is disappearing from the name.
Sony says it remains firmly committed to holding on to the electronics business segment. However, this name change scheme sounds a little like that hold is getting a little less firm.
To learn more about Sony, see: www.sony.com.
For products more specific to the custom integration channel, visit: sonypremiumhome.com.