The world of national distributor groups often resembles the ever-shifting sands of the desert – members change, vendors change, and its relative market position often changes. So it is a radically changed world in which the Digital Delivery Group (DDG) finds itself in the wake of last week's announcement of the formation of a new national distributor group – Catalyst AV –  an announcement that prominently featured the names of four DDG distributors who apparently defected to the new competitor.
But DDG denies that these defections spell its doom…
We reported recently that a new rep/distributor group called Catalyst AV will officially launch at next month's CES in Las Vegas. In looking at the membership roster of this new group, we couldn't help but notice that several of their members were Digital Delivery Group (DDG) members – or, as we were to soon learn – ex-DDG Group members.
The four rep/distributors who left DDG were: Audio/Video Warehouse (Scottsdale, AZ), Custom Plus Distributing (Auburn, WA), Easy Access Distributing (Burlington, MA), and SPD (Albany, NY).
Kaplan shocks us…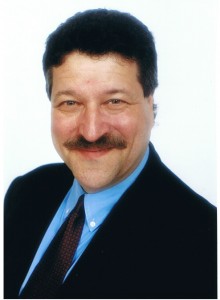 Being the intrepid reporters that we always strive to be, we immediately contacted the Executive Director of DDG, David Kaplan. What he told us shocked us! Kaplan said he was unable to comment on the matter and that we needed to contact either Mike Sajecki of DDG's Florida member Shifting Sands Distribution…or Mike Pupo of DDG's Mid-Atlantic member Bay Distributing.
Kaplan's response had been shocking…but not surprising. We had actually reached out to DDG a week or so ago as our office began picking up on several significant rumors regarding the group. In a departure from past experience, no one from DDG responded to our inquiries…strange, considering that these rumors were quite troubling.
Rumors of meltdown…
Certain sources, known to us as being generally reliable, had informed us that several DDG members were leaving the group – and its Executive Director had been dismissed. The Catalyst AV announcement seemed to be a confirmation on at least one of these rumors. Kaplan's redirection of our inquiry to executives of surviving member companies, seemed to confirm the other.
We immediately began making phone calls to both Sajecki and Pupo…with no success in reaching them. We also did not receive any return calls – usually, but not always, a sign that we are "on to something."
Initially, no comment…
Finally, we were successful in connecting with Sajecki last Wednesday evening. However, Sajecki would only tell us that he was not in a position to make any comment at that time. He told us the group would be putting out a statement on Friday, December 21st that would explain everything.
On Friday, we received a press release announcing the appointment of Daniel Kippycash as the Executive Director of DDG. Surprisingly, the press release contained no reference to David Kaplan, the group's previous Executive Director for more than 7½ years.
Get a clue…
DDG's press release did, however, give a clue as to their new Executive Director's mission, saying that Kippycash will "work with the partners to help expand the services, products and network expansion."
"I've known and worked with many of the DDG partners over the years and always appreciated their goal of bringing a higher level of technology and services to the dealer channel," stated Daniel Kippycash in the prepared statement. "The CI industry has transformed over the past few years. The role and level of service/products a leading distributor needs to provide the dealer channel has changed. I'm excited to work with the great team of partners to help create new opportunities, expand services and collaboratively develop new products that will be a terrific addition for the dealers of DDG."
A surprising choice…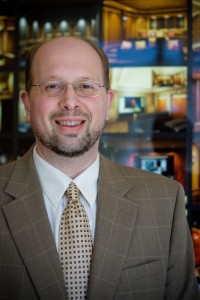 As surprising as it was that the group made no mention of Kaplan's exit…perhaps even more surprising was the choice of Kippycash to represent the organization. Why is the selection of Kippycash such a surprise? Only days before the DDG announcement of Kippycash's appointment as the new DDG Executive Director, another announcement had come out about the launch of a new brand of products for the custom installation channel – called TDG Audio. TDG (sounds like DDG) Audio, as its turns out, was co-founded by its existing CEO, Daniel Kippycash.
The announcement for TDG Audio (TDG is short for The DaVinci Group) contains, ironically, some interesting elements. For example, TDG Audio will pursue a new business model "…unlike anything our industry has seen before," TDG CEO Kippycash was quoted as saying.
No distributor sales…
This new model is that dealers and independent representatives will actually be partners in the brand, literally owning shares of the company's stock. The company will have a "very restrictive distribution channel…" that includes, among other things, "…no distributor sales…" TDG Audio will launch at – you guessed it – the 2013 Consumer Electronics Show.
After the press release launched last Friday, we spoke again with Mike Sajecki who shared his perspective on the developments of the last several days. We had several questions of both the "micro" and "macro" variety, and Sajecki was generous with his time as he confidently addressed the many issues we raised.
Why the dismissal?…
We started by asking the question that none of the DDG press materials addressed: Why had the group decided to dismiss Dave Kaplan?
"I don't know that I would call it a 'letting go,'" Sajecki replied to our question. "I would call it a change of direction from DDG."
A different skill set…
Kaplan was an independent contractor, not an employee, Sajecki said. When we pushed for more details on just why the group felt it needed this change, Sajecki seemed to reach for the right words. Kaplan, he told us, was a "world-class buyer and merchant." But the group felt it needed a "different skill set."
We asked Sajecki, what type of skill set were the members of DDG seeking?
"Well, I think that's a tough question to answer directly," Sajecki told us. "I don't know that we necessarily needed a buyer to make decisions on a product to buy based on a program and a brand, as much as we need direction, focus, marketing, social media awareness…and to help us create what the next ten years of the CEDIA business is going to be like."
Creating the future of CEDIA…
Sajecki expanded on his comment, especially seeking to clarify that the group will take an active role in helping to create a new future for the CEDIA channel.
"And when I say 'create,' I mean we want to take an active role in creating the market," Sajecki said assuredly. "Not waiting for people to buy – or – us to supply what they are asking for. We are not looking to be a value-added distributor – to have more stuff and make it available next day. There's the biggest of the big that can do that better than anyone else can. The D&H's…and the Synnex's…and the Tech Data's of the world…nobody can do it better, faster, smarter, cheaper than they can."

On a roll, Sajecki added, "We know we can shift an industry and we want to be on the cutting edge of that."
Too long of a process…
Sajecki admitted that the group has been working through a process of revamping its vision and moving in a new direction for some time now. It is possible that the four members who left DDG to join Catalyst did so because they may have felt that the process was taking too long…or they didn't share DDG's new vision.
We suggested to Sajecki that four members – more than 30% of the group, with three of the four actually holding a seat on the DDG board of directors – defecting to a competitive group seemed to suggest that  DDG was in turmoil. Sajecki took exception to that characterization. While he admitted that the group was undertaking a "top to bottom restructuring," he insisted that the group was now exiting a period of inaction and now moving forward with a new aggressive plan.
Adding new members…
The group has moved quickly to replace the defecting members. In a new announcement, the group says  three new members are joining the organization. They are:
Professional Audio, Inc. (Woburn, MA)
Digital Sales Group (Lenexa, KS)
Aim High Audio (Marietta, GA)
Sajecki says that "several" new members will be announced shortly – perhaps even prior to next month's CES.
Exiting purgatory…
"I think we're exiting that period of purgatory," Sajecki told us when we asked if DDG vendors were stuck in a type of purgatory while the group reorganized. "There's no doubt that we've been stagnant for the last 12 months. Some would say that these [new members] are probably major improvements."
The group, Sajecki told us, believes it will not lose any vendors. In fact, they believe their relationships with existing vendors will only strengthen. And this strengthening relationship will help drive growth for the group.
A mysterious tone…
Also enhancing growth, Sajecki says, the group will be expanding their vendor line card and…he added in a somewhat mysterious tone…adding new categories that are not currently being addressed by anyone else. When we asked him what new areas the group intends to wade into – Sajecki responded that he could not reveal that at this time.
One thing that both Sajecki and Kippycash – who we spoke to later in a separate interview – told us is that there is no business relationship between DDG and TDG…at least for now. Both said that it is possible that sometime down the road, the two companies could work together on a line of products. But no relationship currently exists or is immediately anticipated.
More Kippycash…
However, DDG does have a business relationship with Entrepreneur-Assistant, a separate company that  has been contracted to handle the group's public relations, website, and marketing duties. Entrepreneur-Assistant is owned by Connie Kippycash, Daniel Kippycash's wife.
For now, though, the group continues to scramble to rebuild their organization. Currently, according to the DDG website, there are only seven territories around the country with a DDG member. And while Sajecki warned us that the website is being reworked and not completely accurate – he acknowledges that they are working hard on bringing new members on board.
New unnamed categories…
Both Kippycash and Sajecki took pains to emphasize that they would be forging ahead into new product categories and services not currently being actively marketed into the custom integration channel. We will wait to see just what this means and where they will be headed. It is a tall order to suggest you will create the next ten years of the custom integration industry and it sounds like a challenging plan to us.
And we will also monitor the progress of Catalyst AV which, for the moment at least, appears to have a little more wind in its sails than the rebuilding DDG.
For more on the Digital Delivery Group, see: www.digitaldeliverygroup.org.
For more on Catalyst AV, see: www.catalystav.com.