BREAKING NEWS
Today in Osaka District Court in Osaka, Japan, Onkyo Home Entertainment Co. Ltd. (formerly Onkyo Corp.) filed for bankruptcy ending a long and storied history of innovative audio products. The action was taken less than a month after the company declared bankruptcy for two of its major subsidiaries in April. Now, the parent company has fallen as well…
See more on the Onkyo bankruptcy…
This is the sad end of a great company that conceived, engineered, manufactured, and distributed globally some of the finest audio gear that ever existed in the industry. Its 76-year-long history of innovation began to fade as company managers headed to court in Osaka to declare bankruptcy.
In its bankruptcy filing, the company listed total debt of "about ¥3.1 billion" (US$24 million), according to a report by the Nikkei. But the truth is that this day has been a long time coming as the company struggled to transition with a changing audio marketplace.
Just Last Month, Two Subsidiaries Declared Bankruptcy
Just last month, I reported that the company had received approval from the Osaka District Court allowing it to place two of its major subsidiaries into bankruptcy. These subsidiaries are Onkyo Sound Co. Ltd. (ONS) and Onkyo Marketing Co. Ltd. (OMC). In February, Onkyo had announced its intention to seek bankruptcy protection for these divisions – one an OEM manufacturing company producing products for other brands (ONS), and the other a company formed to develop the market in Japan for custom integration systems (OMC).
The main Onkyo corporate website address was redirected to a different address where I discovered two important documents. One of those documents, titled Notice Regarding Petition for Commencement of Bankruptcy Proceedings, explained that the company had* gone to the Osaka District Court to file papers requesting authorization for Onkyo to declare bankruptcy. And, in what seems to be a bit of an unusual move, the court immediately approved the commencement of the bankruptcy proceedings for Onkyo.
This document also revealed a total debt of about ¥3.1 billion but gave no indication of what is remaining in total assets. Given that the company has sold off several of its divisions, and bankrupted others, there likely are not a lot of remaining assets…if any.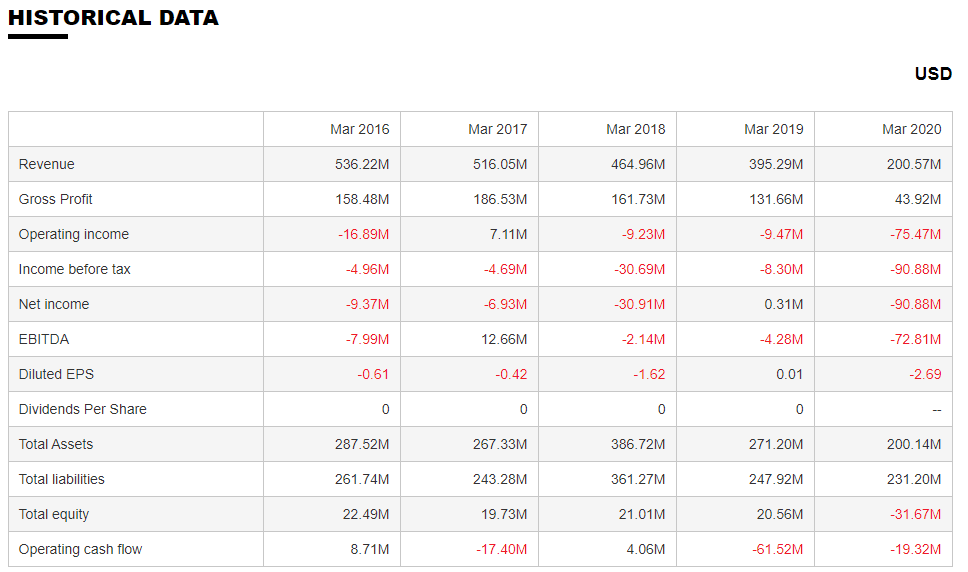 CEO Letter Explains the Decline into Bankruptcy…and Apologizes
The second document there was a letter titled, "To all concerned." It is written by Onkyo Home Entertainment Co. Ltd. President and CEO Toru Hayashi. After first explaining the company had in fact filed for bankruptcy, Hayashi then apologized for this action.
Hayashi's letter reviewed the many events that have taken place bringing the company to this point. While it is pretty detailed, it mostly reveals that the company has died a death of a thousand cuts. The letter goes in depth explaining an unraveling situation. Below, I summarize some of those facts he revealed.
Factors Driving the Company to Bankruptcy
A canceled deal (Viper Holdings/Sound United, 2019)
An unfulfilled deal to generate cash through a significant debt-for-equity swap with private equity groups
Time delays with both of the above deals (and others being pursued) that added to the pain of draining cash
Deepening insolvency
A painfully delayed deal to sell the company's AV division (VOXX/11 Trading)
Delays in regulatory agency approval
More delays…more cash drains
News of the deals causing existing product sales to languish
COVID closing world markets, while costs continue to drain cash
Supply chain challenges – especially the semiconductor shortage
Insolvency again
Delisting from the Tokyo Stock Exchange
Asset sale – Onkyo Sports Co. Ltd
Asset sale – Digital Life business to private equity fund EBO
Asset sale – E-Onkyo, sold to a "French company"
Asset sale – Onkyo Co. Ltd., sold to MBO
Bankruptcy of Onkyo Sound Co. Ltd.
Bankruptcy of Onkyo Marketing Co. Ltd.
Hayashi returned again to the chip shortage, which after all of this, still "has not improved at all." This hampered the company's ability to introduce new products…or to be able to deliver current ones. Also, the chip shortage killed off their ability to scale their OEM manufacturing business, as OEM customers couldn't get enough chips for their projects either.
A Perfect Storm
At the end of the day, all of these issues combined to add to the company's struggles. Even deals that were actually consummated took so long to complete that the funds raised were not enough to bale the company out. It was, in a sense, a perfect storm. No single issue from this long list of issues killed the company. But collectively, they were unsurvivable.
But truthfully, the company's problems began well before 2019. Onkyo thrived during the formative and growing years of audio. It excelled in leading the industry into upscaling product assortments and developing an enviable reputation for an optimal mix of product build quality and longevity, coupled with high-end sonic performance.
The company employed some of the most brilliant audio engineers in our industry. But, over time, as the industry began to shift to digital music and digital music players, the king of analog audio struggled to adapt.
Onkyo: A Remarkable Company with a Remarkable Story
There are many remarkable elements to Onkyo's story, beginning with its origin story. Onkyo was founded in 1946 by Takeshi Godai, a former Matsushita engineer. He had been bitten by an entrepreneurial bug and looked to build his own company. For those familiar with business practices in Japan, this in itself is incredibly unique – as most worked for massive corporate conglomerates.
Onkyo's first products included high-quality transducers and loudspeakers. In Japan, Onkyo became a revered brand that for many years was considered the best loudspeaker brand in Japan…especially in those early days.
The company went on to diversify into turntables, amplifiers, tuners, and other audio gear. Having been founded by an engineer, the company vigorously pursued the highest engineering standards. Products featured amazing build quality, technical innovation, and industry-leading sound quality baked into every model they built.
Onkyo the Company is Gone; Onkyo the Brand will Go On
Unless someone steps in to buy the company out of bankruptcy, which at this point seems unlikely, Onkyo the company will disappear. But Onkyo the brand will continue on. VOXX, International purchased Onkyo's AV division in 2021 and has contracted with Sharp to manufacture products at a facility once jointly owned by Sharp and Onkyo.
So VOXX carries the Onkyo ball down the field now. Let's hope they have a savvy business plan to revitalize the brand.
A Personal Note
I'm not going to lie, this story makes me very sad. As some Strata-gee readers know, I spent 14 years at the company, leaving in 1999 as its Vice President of Sales and Marketing. They were great years with a great company. I had the opportunity to work with many of the finest folks in the business – not only the owners and engineers but other company managers, creative marketing folks, product development & design folks, sales reps, distributors, dealers, and many more.
It was an invaluable education in business and I will treasure those memories for the rest of my life.
So I'll end this story by simply saying to Onkyo and all who were associated with it: Goodbye old friend. I shall never forget you!
See more on Onkyo products at the website maintained by VOXX at: onkyousa.com.
---
CORRECTIONS
* May 15, 2022 – Added the word "had" which had inadvertently been edited out of the original text