BREAKING NEWS
Filing Pre-Negotiated with Bondholders, CEO & Pres Stay thru Transition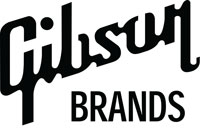 Gibson Brands Inc. announced today that it has filed for bankruptcy under Chapter 11 of the U.S. Bankruptcy Code. Chapter 11 denotes the company plans a reorganization and the company says it has reached an agreement with certain existing bondholders called a "Restructuring Support Agreement." This agreement is with holders of more than 69.0% of the debt due in 2018
See more on this anticipated development…
Working with major bondholders and shareholders, Gibson Brands says in an announcement that the company has reached a deal that will include a "refocusing" of the company on "the manufacturing of world-class, musical instruments and professional audio products." This refocusing will include continuing development of the Gibson and Epiphone brands "by reorganizing around its core businesses."
As part of this negotiation, Gibson has filed a pre-arranged bankruptcy filing that it says will allow the company's Musical Instrument and Professional Audio businesses "to continue to design, build, sell, and manufacturer legendary Gibson and Epiphone guitars, as well as KRK and Cerwin Vega studio monitors and loud speakers [sic], without interruption." The company says the agreement provides funding for these continuing operations while also supporting the company's key vendors, shippers and suppliers. It also, the company says, provides for "a restructuring of the Company's balance sheet."
Juszkiewicz & Berryman Stay Thru Transition Until 'Change of Control'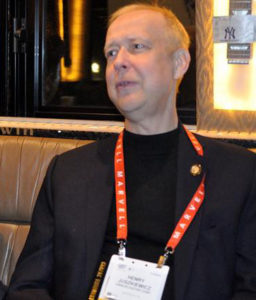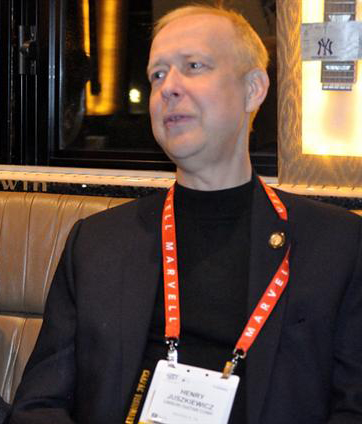 As a result of their extensive negotiations, Gibson says it will emerge from bankruptcy "with working capital financing, materially less debt, and a leaner and stronger musical instruments-focused platform…" CEO Henry Juszkiewicz and President Dave Berryman will each continue with the company "to facilitate a smooth transition during this change of control transaction."
As many observers – including Strata-gee – expected, the Gibson Innovations business will largely be "wound down." And so ends the disastrous and ill-informed decision Juszkiewicz made back 2012 to make big, debt-laden bets on diversification into the consumer electronics business – a decision that Juskiewicz himself admitted was a poor one to the New York Times when he said, "I think it was a rational decision, but it turned out to be a very poor decision, and it's a decision that I made. It is what it is."
It is a decision that cost Juszkiewicz control of a company that he has run since the mid-1980's when he took over a company on the verge of bankruptcy.
Juszkiewicz: You Can Rely on Gibson
"Over the past 12 months, we have made substantial strides through an operational restructuring," said Juszkiewicz in a prepared statement. "We have sold non-core brands, increased earnings, and reduced working capital demands. The decision to re-focus on our core business, Musical Instruments, combined with the significant support from our noteholders, we believe will assure the company's long term stability and financial health. Importantly, this process will be virtually invisible to customers, all of whom can continue to rely on Gibson to provide unparalleled products and customer service."
Gibson Brands says it has received commitments for $135 million of debtor-in-possession financing from existing noteholders. The company says this amount, along with cash generated by operations will be sufficient funding to carry it through the reorganization process.
Preserving the Company for 'Future Generations'
The company has prepared a roster of what are commonly known as "first-day motions" to gain court approval of actions necessary during this interim for continuing operations. These should allow the company to proceed with all normal operations, such as buying goods and materials, continuing manufacturing operations, shipping and distribution, and the such.

"The Gibson name is synonymous with quality and today's actions will allow future generations to experience the unrivaled sound, design and craftsmanship that our employees put into each Gibson product."
No Timetable Announced for Current Management's Exit
The statement from Gibson gives no timetable for this "transition period" after which, presumably, current Gibson management will leave the company. Much is still to transpire, but this appears to be the first step in a revitalized Gibson Guitar.
You can learn more about Gibson products at: www.gibson.com.