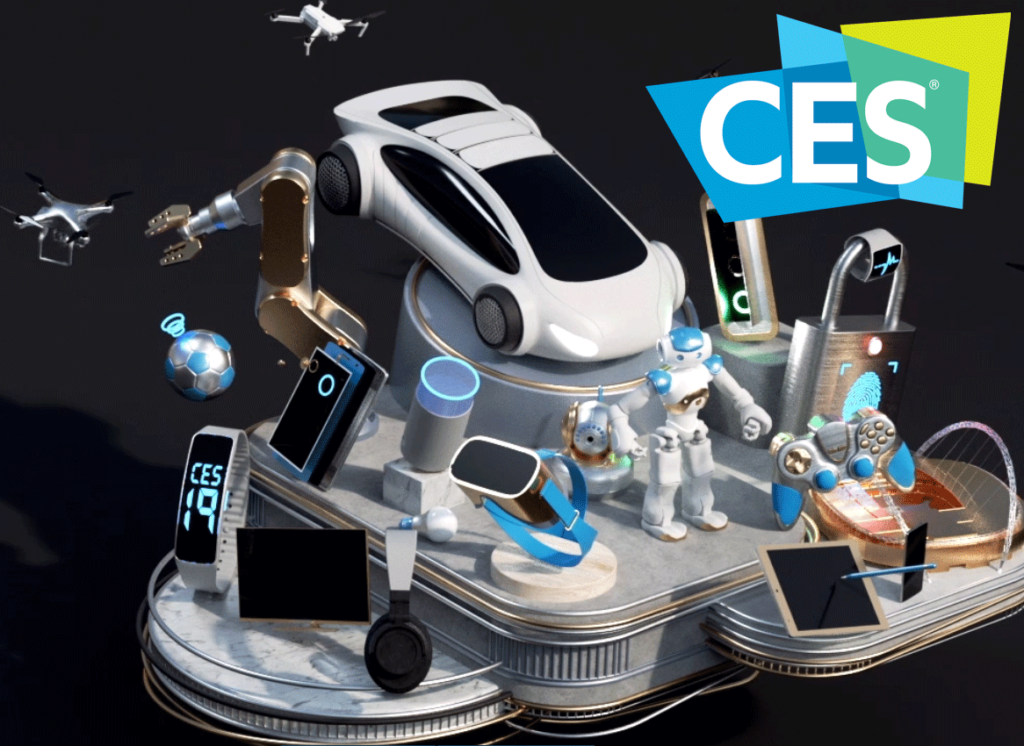 CES 2019 is over the hump, closing tomorrow. But the top tech stories are pretty big and pretty clearly defined – and will be quite exciting, when they appear…someday. The top tech stories include – LG's rollable, bendable OLED displays, Artificial Intelligence (AI), 5G – the next generation wireless tech, 8K TVs, autonomous vehicles – both car and motorcycle, and Apple & Siri strike back.
See what's hot at CES 2019 in Vegas, baby…
First, however, a bit of housekeeping… Yesterday, I posted a story in which I suggested I was seeing little in the way of coverage from the general consumer media. That was true, but no sooner did I say it – WARNING: conspiracy theory – then the media conspired to make me look foolish.
Although it took them a couple of days to catch up, today I am seeing much more in the way of stories in the general media…starting with this morning's New York Times. As I finished my english muffin, sipping on hot cup of coffee, I turned to the business section of the Times and there, in big, bold color, was a huge image from the LG booth (the waterfall video display) taking up nearly half the page with a article that stretched on for a couple of columns on that page…and then for almost an entire interior page, also with photos.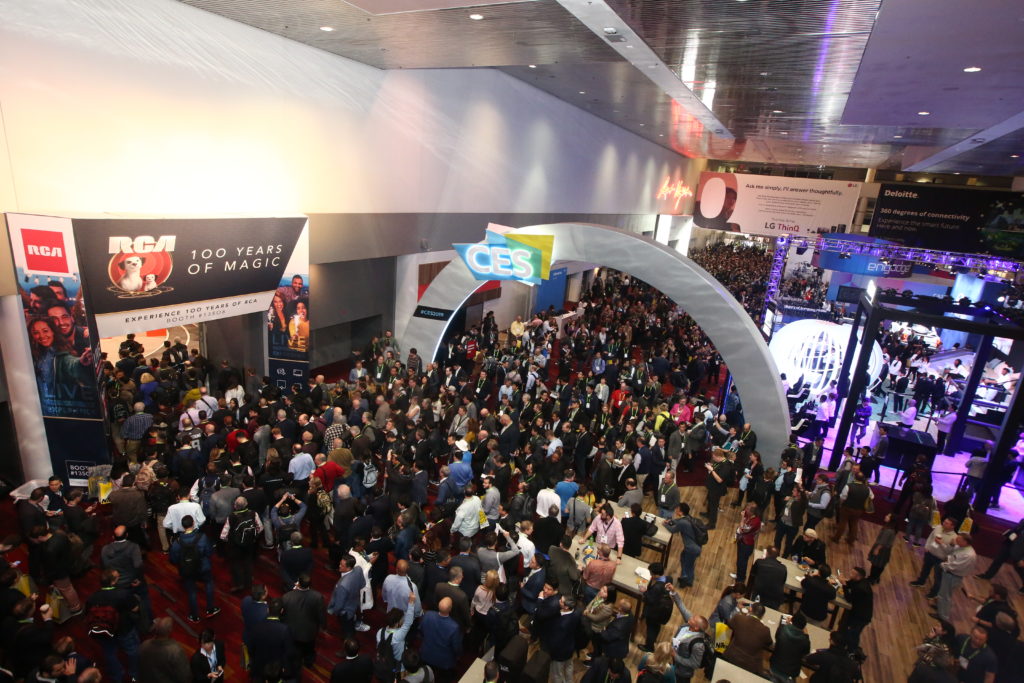 A Conspiracy Theory
Then, at my desk, I began scanning certain professional media and several of my regular e-newsletters contained coverage about CES, although some of them only a paragraph or two. Even though I found nothing again on major TV network shows, I can say that I stand corrected. There is more coverage today…than I saw yesterday. Consider this my mea culpa. With that out of the way…on to CES 2019.
There was, as usual, quite a bit of news…as CES is the main platform for industry tech announcements.
Top Stories in Tech at CES 2019
Here then, in no particular order, I present what seem to me to be some the top stories of CES 2019:
LG
I would say that LG was probably the buzz leader of the event. Their rollable OLED sets, and dramatic bendable/foldable "OLED falls" display, wowed attendees with a dramatic visual presentation in their HUGE booth. I heard many industry insiders say that the LG rollable OLED demo in particular, showed it as a "must have" item.
LG Signature OLED TV R – Rollable TV…talk about reconceiving a TV form factor! Imagine walking into a room, seeing a rectangular cabinet – looks like a library table – and suddenly at the touch of a button a gloriously thin "screen" begins to rise up. That's not a screen…it's the TV. And the picture is dynamic, colorful, and high contrast, thanks to OLED technology. This is a richer picture than a projection set could offer, the company says. Pretty cool!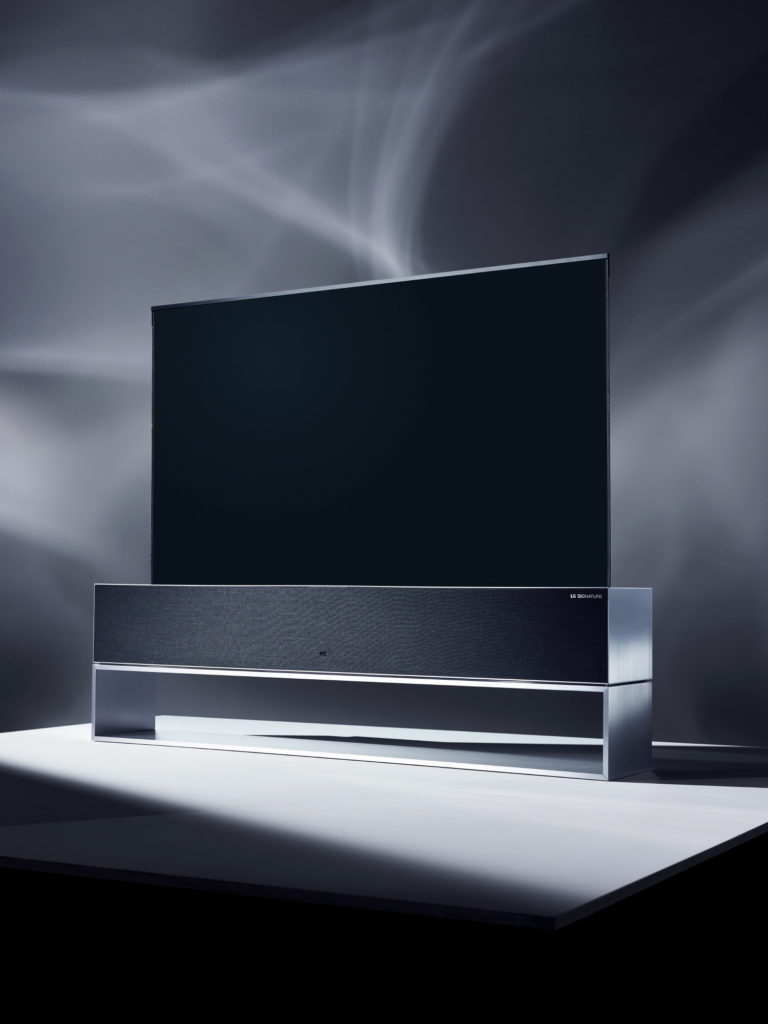 MULTIVIEW – The OLED TV R offers multiple views: Full View (fully extended), Line View (partially extended – shows clock, weather, family photos, and more), and Zero View (fully retracted in the base).
TECH – 2nd generation Alpha 9 intelligent processor & deep learning algorithm, AI, suppports Apple AirPlay 2 and HomeKit, 100W front-firing Dolby Atmos audio, and much, much more.
DESIGN – This model was designed by Kvadrat of Denmark
88″ OLED w/8K resolution – Yes, OLED is getting bigger and better, as LG still dominates OLED technology and development. This monster set with 33 million self-emitting pixels looked stunning. All the rich color, deep blacks, and mind-boggling contrast that OLED has become famous for. If I sound like a fanboy, I admit it…I'm a fan of OLED. With all due respect to Quantum Dot, QLED, and MicroLED – which are all very good and stunning designs – to my eyes, OLED remains the most stunning look in TVs today.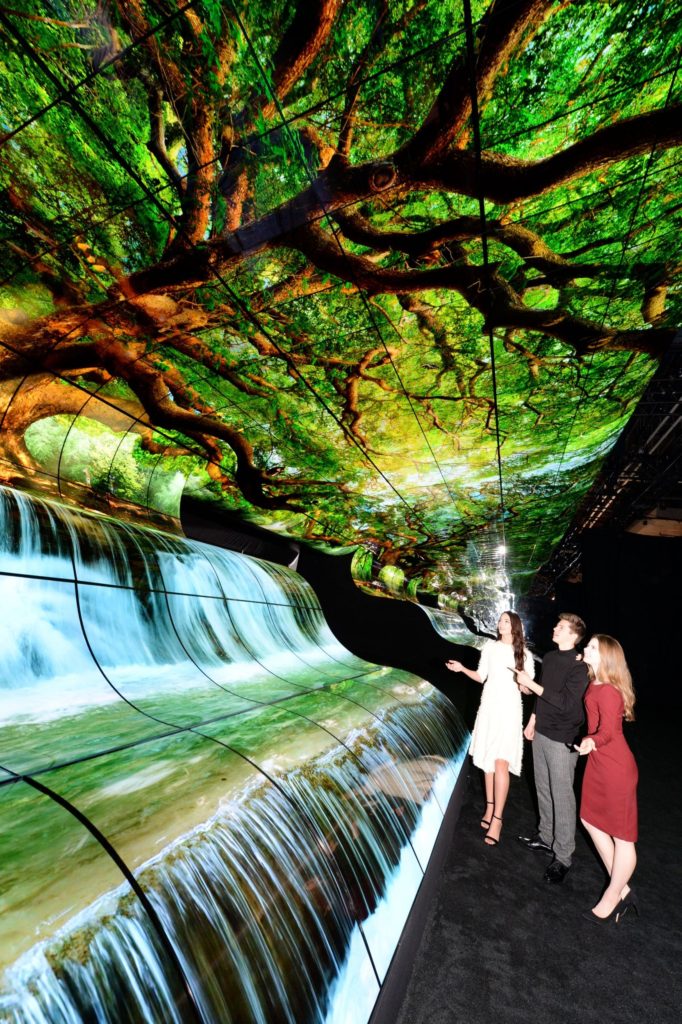 OLED Flexible Displays – LG blew everyone away with their massive "LG OLED Falls" display. This display incorporated 260 OLED digital signage screens in curved and flat configurations, "giving tens of thousands of CES visitors a one-of-a-kind experience of natural wonders." They called it their Falls display as their visual content included moving images of running water and waterfalls. This display measured 20-feet high by 665-feet wide…VERY impressive…
And LG had much more…including several AI robots designed for specific purposes in the home.
Samsung
Samsung also had several introductions in multiple categories, including TVs, appliances, computers, and even a Keurig-like home brewing machine.
QLED 8K TVs – Samsung announced a stunning 98″ QLED 8K TV featuring Quantum Dot technology with a full-array local dimming. This set is "HDMI 2.1 ready" and uses the power of AI to intelligently upscale content to 8K resolution. Samsung will field additional models in 65″, 75″, 82″, and 85″ sizes ALL 8K resolution. All incorporate Bixby (their homegrown voice interface), Amazon Echo, and Google Home technology. AND all are available for pre-order now.
Micro LED TVs – Samsung had a cool demonstration of their new Micro LED technology – a dramatic technology that is hard to encapsulate in this overview. Suffice it to say that these are like individual video panels that can be pushed together to create one large panel…with NO seams. Very dramatic looking and shown in a 75″ size and a 219″ size (called "The Wall"). You have to see it to believe it…
Appliances – Samsung has always been a leader in incorporating technology into their appliances, and they aren't stopping now. Their Family Hub refrigerator gets an upgrade to Family Board, a multi-point touchscreen that can wirelessly receive images from your phone and do a bunch of other cool things. Appliances in the kitchen and laundry get voice control via Bixby (and others).
Digital Cockpit – This is way too big of a topic to go into here, but this Digital Cockpit concept is the first visible product of Samsung's acquisition of Harman International. The Digital Cockpit is a super smart automotive interior interface that uses cameras and intelligence to do a lot of cool things for drivers…and even passengers. It includes navigation, safety, and entertainment elements. Infotainment is what Harman does best..
And of course much, much more, including Samsung Bots – a subject for a separate story of its own.
Sony
Like the others, Sony had a series of announcements covering all of their businesses. But first let me say, the Sony Press Conference was absolutely remarkable. I never thought I would hear a presentation like that…and I take my hat off to them. Most companies simply take you through all of their products…it can be a mind-numbing experience, dulling the impact of their technology. At CES 2019, Sony shocked me with a presentation that said Sony is all about building and connecting communities – creator communities, user communities. Sony cherishes the content from creation to appreciation. It was a smart, effective message. Kudos!
8K LCD & 4K OLED TVs – Sony launched several new TV models including several Master Series TV – the "pinnacle of picture quality" they say.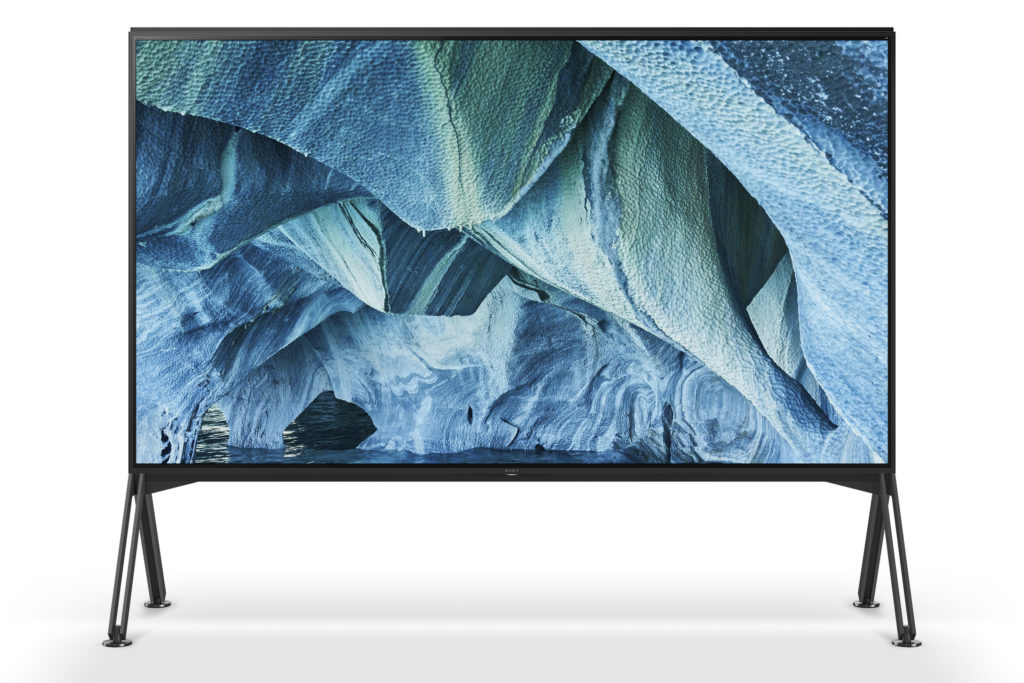 8K LCD TVs – The Z9G 8K LCD models are huge – 98″, 85″ class and included a new Picture Processor X1 Ultimage – optimized for 33 million pixels; a new 8K X-Reality PRO upscaling processor, 8K X-tended Dynamic Range PRO, and more.
4K OLED TVs – The A9G Premium OLED TVs are Sony's new top of the line 4K OLED TVs come in 77″, 65″, and 55″ sizes, but in an extremely thin form factor. Technologies include Picture Processor X1 Ultimate, Pixel Contrast Booster, Acoustic Surfact Audio+ (for sound that literally eminates from the screen), High Dynamic Range, and more.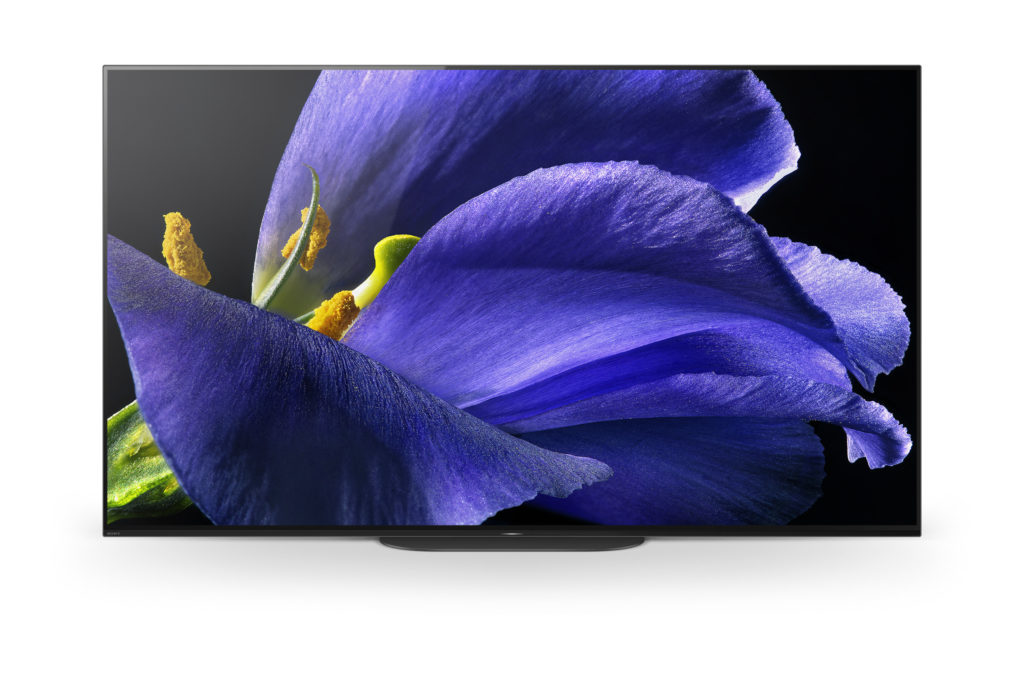 Other included technologies – Both series of new sets support Sony's Android TV (with YouTube, Netflix, Amaxon Video, Hulu and other apps built in) and Google Assistant. They will also work with Google Home or Amazon Echo…and will also be compatible with Apple AirPlay 2 and HomeKit – opening access to movies and shows on iTunes (as well as music and podcasts).
>Apple AirPlay & Siri Integration – No format war! – Yet another major trend to emerge at CES 2019 is the emergence of Apple who, in the wake of slowing iPhone sales, has dedicated itself to driving greater revenues through services to offset the lost revenue. As such, several manufacturers, including LG, announced the integration of Apple AirPlay2 and Siri in their products. The thinking appears to be to offer all forms of voice control and AI so that the consumer doesn't have to choose only those devices that is in their system. Now, all systems will include all three, Google Assistant, Amazon Alexa, and Apple Siri.
>5G – I have to hand it to the CTA (Consumer Technology Association), they've been talking about the power of this new mobile wireless technology breakthrough for some time now. At CES, many multi-platform makers, including LG and Samsung, announced plans to introduce 5G smartphones in 2019. Wow, 2019…that's like NOW!
>Qualcomm – the chip maker aggressively developing 5G, showed how the dramatic increase in speed (something like 200 times faster) can allow autonomous vehicles make critical decisions in a fraction of a second. Virtual reality can process a wireless content stream that is much more stable and less likely to cause nausea.
But, HOLD the phone – Advertising Age's reporter is quoting an unnamed "high level executive from a carrier" who tells him the reality is that 5G won't happen for most people before 2021. "Exhibitors, however, will make you feel like it's coming out tomorrow." [EDITOR'S NOTE]-Listen to me people!! If our industry doesn't stop over-promising and under-delivering, we are putting our future in serious jeopardy! GRRRR…]
>8K – Just about every major TV manufacturer announced 8K TVs, including LG, Samsung, Sony, and TCL. I, of course, question the wisdom of this decision to launch 8K at the 2019 CES – as most consumers (outside of Japan) are not yet watching 4K content on their 4K sets. Many consumers do not even realize that they are NOT watching 4K content. They hear Netflix is 4K, and think they are good. But as Ad Age's reporter wryly notes, "Only 2%-4% of Netflix content is 4K."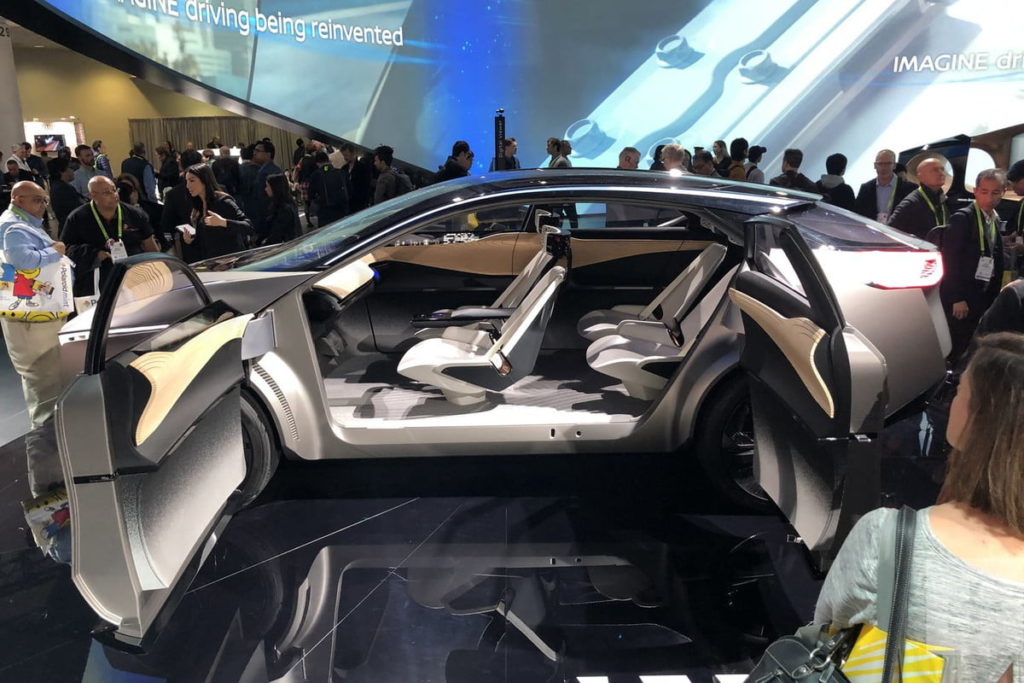 >Autonomous Vehicles – I mention this only because it was a big part of the show…not because I believe it to be of significant consideration. There were innovations in cockpit configuration and design – seems makes want to show you how comfortable and cool it will be to play your favorite video game at 60 miles per hour. The future of autonomous vehicles is still questionable, but there is a lot of research going on their now.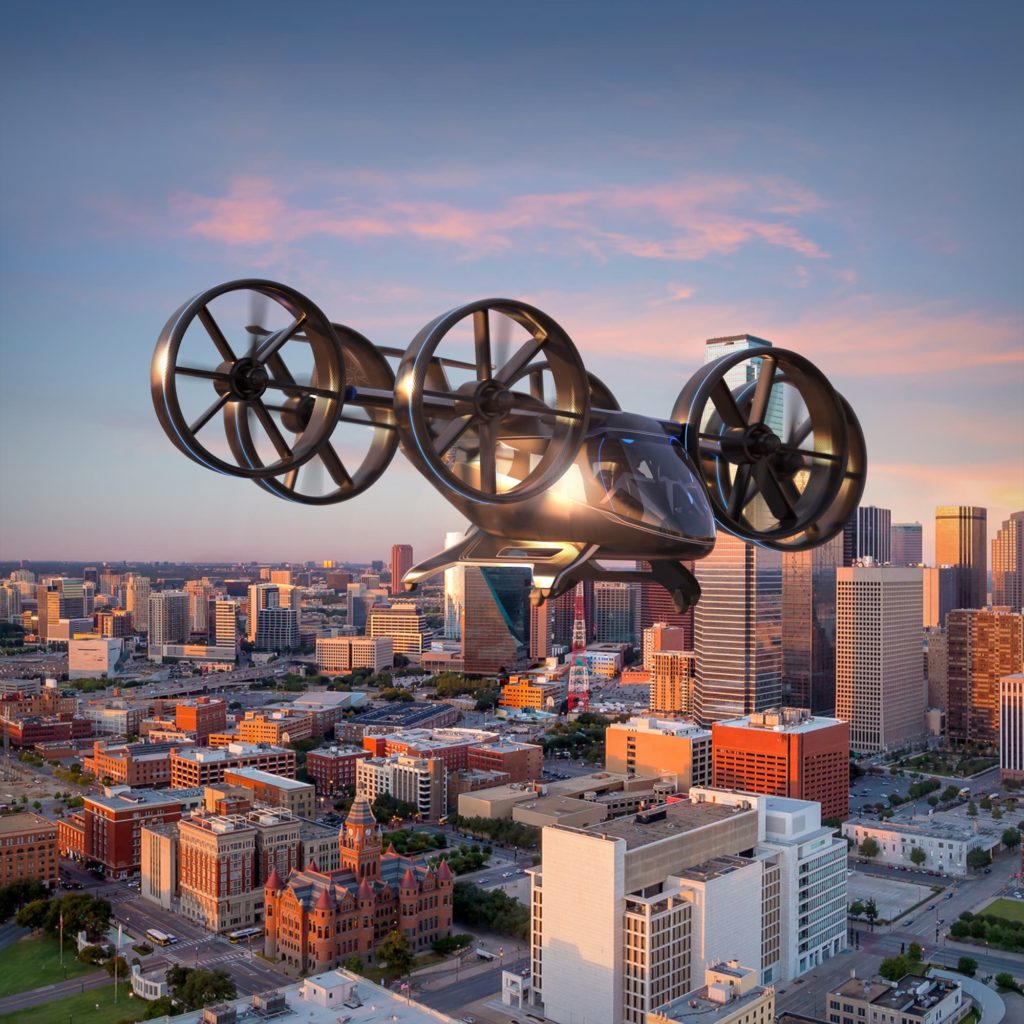 >Bell Nexus Air Taxi – There has been quite a bit of buzz about something that most people have been calling a flying car – the Bell Air Taxi, aka the "Nexus." I'd say it's more of a really, really big drone that people can sit it. The Nexus picked up quite a bit of buzz for one main reason – it flies itself. Yep, an autonomous air vehicle! I think I'll let that develop a little more before I give it a go!
These are some of our top line stories, but with 4,500 exhibitors there are certainly many, many more. What did top industry trade blog Digital Trends pick for the top technology of CES 2019? They picked the Impossible Burger 2.0. Bon appétit!