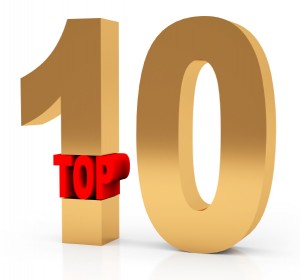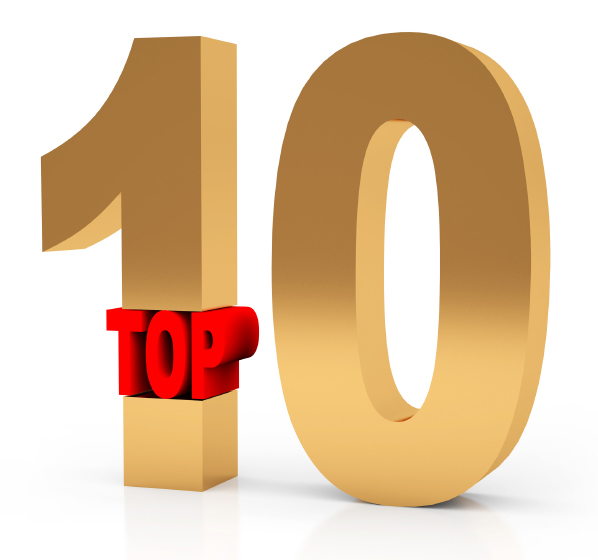 Another year comes to a close. And as we look with great anticipation to 2015, it's always interesting to look back at the past year to see what stories caught our readers' eyes.
See the top stories of 2014 as chosen by you, the reader…
So much time, so many stories – 2014 was definitely a year to remember. If we were to sum it up – we'd say 2014 was a year of change in the TECH industry…dramatic, fundamental change.
We have assembled this Top 10 list from all stories published in 2014 based on the total number of page views for these stories. Page views are generally considered the best method of determining the popularity of articles for publishers because – simply put – these are the stories that visitors to Strata-gee.com or subscribers of the SYNCH newsletter chose to read.
Note that some of these stories were not written in 2014…but they still pulled the a large number of page views during the year. Most of them, however, were written about companies and events that took place in 2014.
So, without further introduction, here are the top stories of 2014 as chosen by readers:
| # | Title | Link |  Comments |
| --- | --- | --- | --- |
|  1 | This is Big: JVC Kenwood Turns Away from Consumer Electronics; Picks Commercial Business Instead | Link | From January: One of our biggest stories of the year. |
|  2 | Pioneer Pull Out of AV | Link | As we later reported, Pioneer sells its Audio Div. to Onkyo |
|  3 | Thiel Audio Story Takes a New and Troubling Turn | Link | The company moves to Nashville |
|  4 | Bain Capital Fails in Its Bid to Restructure D&M Holdings Buyout Financing | Link | This story surprised many of our readers… |
|  5 | NAD Launches New Masters Series Models Targeted Squarely at 'Audiophile 2.0' | Link | Specialty company tries to take the lead in redefining the market |
|  6 | Kathy Gornik: Why I Sold Thiel… | Link | One of the original founders, Gornik explains in 2013 why she sold the company. |
|  7 | Bain Capital Seeks to Restructure D&M Holdings Buyout Financing – It Could Be Tough | Link | From earlier than #4, Strata-gee.com was the first to report this story. |
|  8 | Dazed and Confused About Hi-Res Audio? Here's Help… | Link | This story got a lot of attention in the industry pulling in comments from several dozen leading executives in the industry. |
|  9 | D&M Sells McIntosh Labs to Italian High-End Marketer Backed by Private Equity | Link | This story, from late 2012, continues to be one of our most read stories to this day! |
|  10 | AVAD Hit by Significant Layoffs Associated with Ingram Micro Restructuring | Link | This story on custom integration's leading distributor caught many by surprise. |
HONORABLE MENTION: We also want to highlight another big story with an Honorable Mention Award: Put a Little Bounce in Your Sales with Spring Deck. This story, which announced the availability of a new service for dealers and manufacturers, scored big with Strata-gee.com readers.
However, because the company ran a big promo which featured the link in our story, we can't say for sure how much of its success was due to their promotion – or to our normal organic readership. This fact made it impossible to accurately make an apple-to-apple comparison with our other rankings – so we decided to pull it out separately with an Honorable Mention.
Which stories did YOU think were the biggest in 2014? Nominate your favorite 2014 story in the "Comment on this Post" section below.