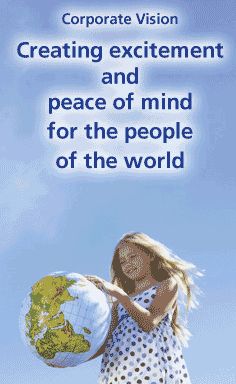 In a big announcement in Tokyo today, JVC Kenwood CEO Haruo Kawahara said the company will drastically overhaul its business – more so that previously announced – turning away from consumer electronics and towards more commercial businesses, according to the Nikkei. The CEO, in his most specific comments since the company revised its forecast from a profit to a loss for the current fiscal year, is signaling a significant sea change for the company…
See more on this surprising announcement from the struggling company…
We have been regularly reporting on the struggles that JVC Kenwood is facing in the wake of their November announcement that the company had to recast its forecasts for the current fiscal year based on the results of the first fiscal semester that ended last September. Our reports included a custom Strata-gee.com analysis showing the trending of the company's profits…with their Operating Income, Ordinary Income, and Net Income all trending down, most to a loss.
Now saying that rather than making a profit, the company would lose ¥5.5 billion (about $52.3 million) in net income – management said it was creating a "Business Restructuring Task Force" to come up with a new plan. It was pretty clear at that time, this plan would have to involve significant changes…something that is difficult for any company to implement.
Staff cutbacks and management pay cuts…
Then in our report later that month, JVC Kenwood announced a significant restructuring that included staff cutbacks and management pay cuts. Saying that considering the current business outlook, they needed "to scale down current operations to an adequate scale" the company was signaling serious cutbacks.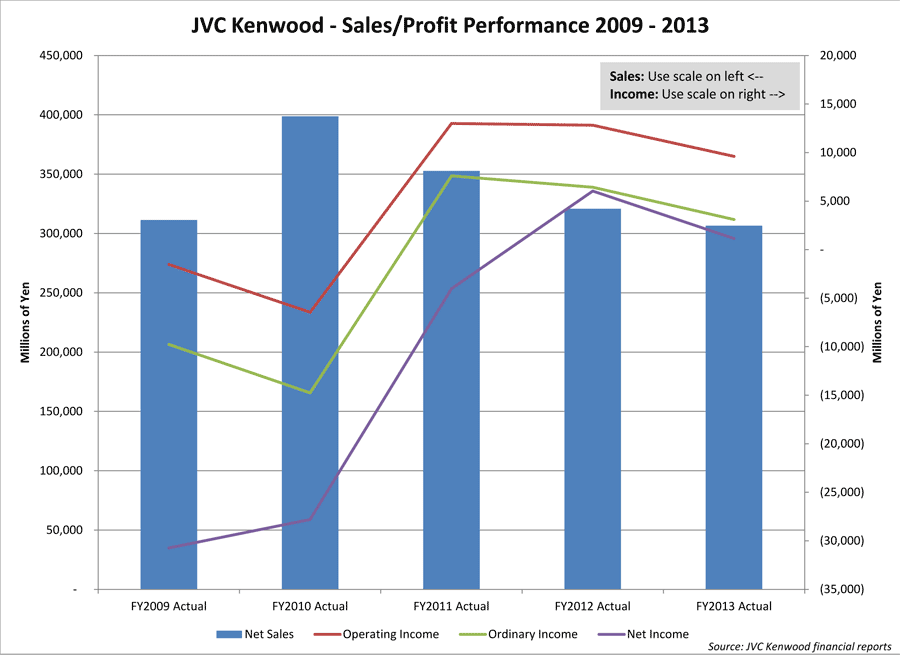 Then, in our report last week, we noted that JVC Kenwood was investing $300 million into a venture capital fund. The company says the investment will help them identify and acquire new technology companies and business for its future.
'Drastic' change is coming…
Now, JVC Kenwood's CEO is making his case for change within the company. Kawahara told the Nikkei that JVC will "scale back slumping businesses and reassign resources to growth fields."
"We'll drastically change the structure and operations of the company," Kawahara said.
He told the Nikkei that JVC Kenwood will cut back on their assortment of low-cost camcorders they have now – and they will cease any further development of entry-level models for their overseas markets (such as the U.S.) Staff previously working on these categories will be reassigned to "business-to-business" categories – such as high-speed cameras and other video devices for commercial uses.
HUDs and wireless for business customers…
Kawahara also said the company will develop and sell heads-up displays to car manufacturers which he said was a next-generation technology. JVC Kenwood is also said to be working on wireless communication devices for remote medical care business.
All-in-all, the company appears to be backing away from consumer electronics – and moving towards becoming a supplier of commercial products…a big change that won't be easy to make.
Hold on to your hats…this is going to be a bumpy ride.