JVC Kenwood Corporation released their year-to-date results for the first nine months (April 1, 2013 – December 31, 2013) of the current fiscal year at the end of last week. The results clearly portrayed a company in a struggle to turn their flagging business around. Although 9-month sales showed a 2.6% increase to ¥230.3 billion ($2.3 billion), up from ¥224.5 billion ($2.2 billion) last year…the company also booked a net loss that also increased more than four-fold – from ¥1.4 billion ($13.8 million) last year to ¥5.7 billion ($55.7 million) now.
See more on both JVC Kenwood's results…and their moves to rectify the situation…
JVC Kenwood's YTD results as compared to last year were a stark indication of the need to address their declining operations. In terms of profits, the company saw its performance drop significantly:
Operating Income – from a profit of ¥4.8 billion…to a loss of ¥1.7 billion
Ordinary Income – from a profit of ¥848 million…to a loss of ¥4.5 billion
Net Income – from a loss of ¥1.4 billion…to a loss of ¥5.7 billion
There was some positive trending in terms of the company's sales data in certain product categories such as:
Car Electronics – up 20.2% from ¥67.9 billion to ¥81.7 billion. Car Electronics is now 35% of their total sales, up from 30% last year.
Professional Systems – up 4.5% from ¥65.1 billion to ¥68.0 billion
Others (i.e. RFID, weather satellite data systems, etc.) – up 3.1%from ¥4.5 billion to ¥4.6 billion
However, these gains were partially offset by declines in other categories, such as:
Optical & Audio – down 12% from ¥65 billion to ¥57.3 billion. Optical & Audio went from being 29% of the company's sales to 25%
Entertainment Software – down 13.2% from ¥31.3 billion to ¥27.1 billion
Revising the revised forecast…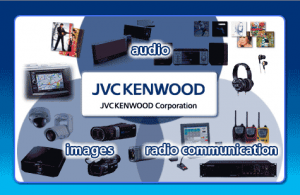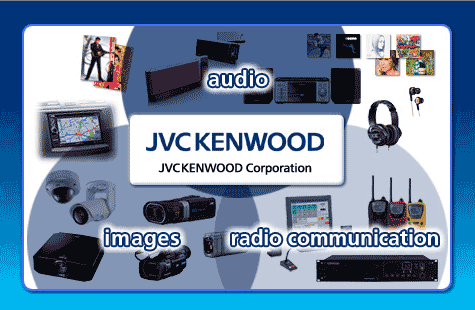 These results have forced JVC Kenwood to revise their profit forecast for the entire fiscal year…for the second time. In May 2013, company management had forecast a net profit of ¥3.0 billion for the fiscal year ending March 2014.
Then in November 2013 the company announced a revision to its forecast, dramatically changing it from its original forecast of a profit, to a net loss of ¥5.5 billion. The announcement said this revision was "undertaken to reflect operating performance and foreign exchange movements."
Now JVC Kenwood has been forced to revise its profit estimate down yet again, to a net loss of ¥7.0 billion…or ¥1.5 billion worse than the previous revision. Recent announcements from the company suggest that it is engaging in a significant restructuring effort in an attempt to get the company back on track.
Enticing 'volunteers' with early retirement program…
In the announcement last week, the company formally announced the details of an early retirement plan that they had previously mentioned in earlier releases. JVC Kenwood is seeking at least 400 employees to "volunteer" for the early retirement program from their domestic operations. These volunteers will be given an unspecified "additional retirement allowance" as well as an undefined "provision for reemployment support."
The offer is being made to senior-level officers, 45-years of age or older as of March 31, 2014. The offer is being extended to direct JVC Kenwood (domestic) employees as well as those of affiliated companies.
Impact is not just domestic, restructuring hits overseas as well…
The company additionally provided more details on a restructuring of their overseas operations as well. These changes appear to be pretty significant, representing a fundamental restructuring of how the company does business. This restructuring includes:
AMERICAS – Integrating two sales companies in the Americas…and three sales companies in Canada.
EUROPE – Integrating multiple sales companies in individual countries where this situation exists, such as the U.K. and France. The company says it will "reduce the total fixed cost of other sales companies," but doesn't really explain just exactly that means.
ASIA – Integrating two sales companies in Thailand…and launching a sales company in Indonesia to grow sales in the Car Electronics business there.
CHINA – Incorporate security and radio systems sales into the existing sales structure. Also focus on building B-to-B business as infrastructure spending is increasing there.
A big savings, IF…
Finally, the company is executing its overseas restructuring of production facilities – also previously announced. This includes closing EMS manufacturing company in Indonesia and shifting production to Malaysia (already done), shifting car electronics production from a Malaysia facility to their Indonesia factory (under way), and shifting professional & healthcare production from Malaysia to their Thailand plant (also under way).
Management believes fully executing all of the above initiatives will cut ¥6.5 billion from its fixed costs anticipated for the fiscal year ending in March 2015. All other things being equal (a BIG assumption), this overhead reduction by itself gets the company to near breakeven. But that's only if everything else goes to plan.
Driving new business by acquiring a Texas company…
Perhaps recognizing that you can't "cut" your way to success…JVC Kenwood also announced that it was purchasing Irving, TX-based EF Johnson Technologies, Inc. EF Johnson (EFJT)  is a company in the professional wireless technology business, principally P25 digital communications solutions. JVC Kenwood will acquire all outstanding shares of the company, turning it into a subsidiary.
Because JVC Kenwood considers its communications business "core" to its strategy moving forward (as we mentioned in an article here), this move is another example of the company moving away from consumer electronics by driving its commercial and professional enterprises. Management believes that this acquisition will help it expand its presence of the North American public safety and digital communications market.
"JVCKENWOOD's core communications business focuses a sizeable [sic] portion of its marketing efforts in P25 digital Land Mobile Radio (LMR) for public safety, such as police, fire, and emergency services in North America. JVCKENWOOD understands that this is its business strength, and it needs to focus more on P25 digital LMR systems for future business."
EFJT is a U.S. Federal Government contractor, so JVC Kenwood sees this as a valuable entré into a critical new market for them. Management also envisions significant synergy in setting up joint product development and manufacturing projects between its in-house operations and the newly-acquired subsidiary.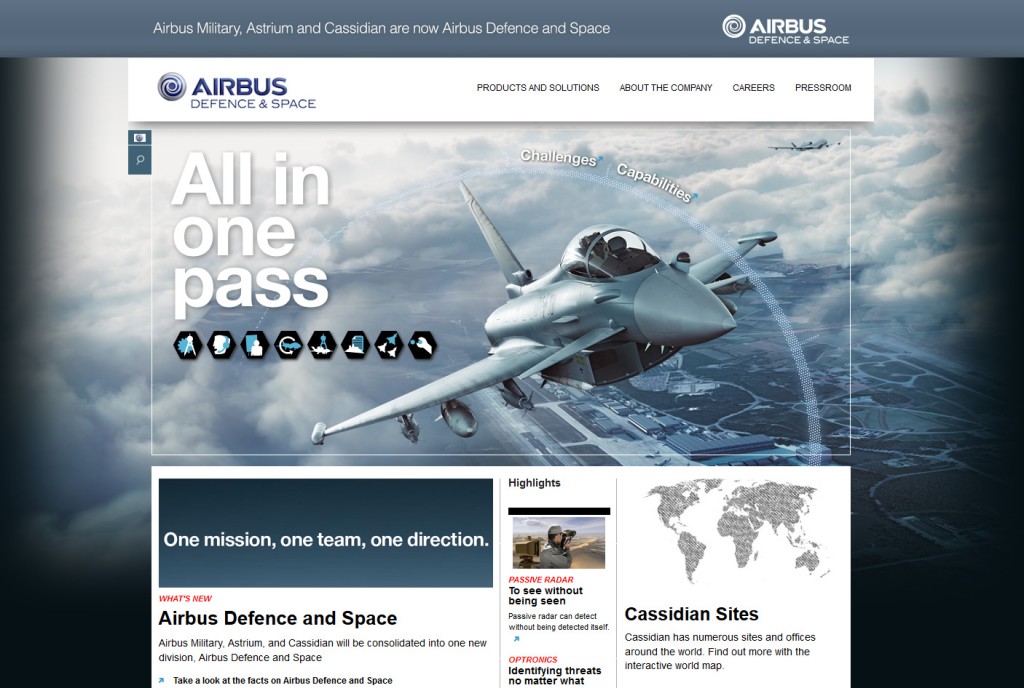 Airbus partnership to drive EU business…
This significant acquisition follows the company's recent announcement of their forging a partnership with the EU's Airbus Defense and Space business unit that we reported on previously. The company is moving quickly to both cut overhead…and drive new opportunities in commercial business segments.
The materials provided by JVC Kenwood did not say what the cost of this acquisition would be – only indicating that the deal would close sometime in the first quarter of calendar 2014 and the impact on the current fiscal year would be "insignificant." However, it probably will be paid for next year – and investors looking for that guidance will simply have to wait. The company says it will release that information after the deal has closed.
But Geobit's gotta' go…
Finally, JVC Kenwood also announced it was spinning off a division that it believes has a bleak future – the Kenwood Geobit Corporation. Kenwood Geobit (Geobit) is a business unit that sells mobile phones…a business that the company admits has gotten increasingly difficult over the last few years.
As part of its overall business reforms, the company will sell the unit to the Nojima Corporation in a deal that is expected to close by the middle of March 2014. The company anticipates receiving a ¥2.6 billion extraordinary gain to its bottom line from this transaction. This gain has been already incorporated into its newly revised forecast.
JVC Kenwood management is moving quite a few pieces around the chessboard. Only time will tell if these moves will begin to drive their business in a more profitable direction.
SEE MORE OF OUR COVERAGE OF JVC KENWOOD
Just type JVC Kenwood in the search box on the right-hand side of the menu bar above to see all of our coverage on this major player in electronics.