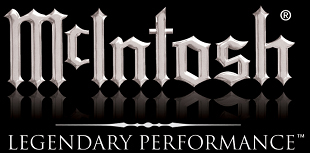 News emerged today that Italian holding company Fine Sounds SpA has acquired 100% of McIntosh Laboratory, the Binghamton, NY-based high-end brand most recently owned by D&M Holdings. The announcement – which came from Fine Sounds, contained only a short statement from Charles Randall, President of McIntosh, with no other comments attributed to D&M Holdings or its parent Bain Capital.
Fine Sounds, backed by private equity company Quadrivio – also based in Milan, Italy – is the owner and distributor of other high-end brands such as Sonus Faber, Audio Research Corporation, Wadia Digital, and Sumiko. According to the company, their strategy is to "offer products that are the best in the world in their category.
But does this strategy make sense for McIntosh?…
While many are likely to be surprised by this development, we've been hearing rumors for quite some time about various D&M properties being "shopped" to potential partners or buyers. What makes this announcement so interesting is that many of our contacts have been telling us that their McIntosh business has actually been a bright spot in their overall D&M-related business.
The rumors of a McIntosh change in ownership actually emerged at the CEDIA Expo with several dealers and reps approaching the company to nervously ask the question. At that time, the company steadfastly denied that "anything was going on," one source told us. One McIntosh insider told me that they got tired of constantly answering the question throughout the show about whether the company had, in fact, been sold.
Public announcement before dealers were notified…
Today, McIntosh allowed Fine Sounds to make the official announcement before taking the step of notifying their dealers with a letter circulated from McIntosh President Charlie Randall. Randall was also quoted in the press announcement that preceded the dealer announcement as well. This upset some of their dealers who literally saw the announcement first on the CNBC website before receiving their official notification from the company itself…a company that some of them have been supporting for decades.
"We are very excited to be joining hands with a partner that has a deep appreciation for our unique brand, history and company culture," Charles Randall said in a prepared statement. "It's their appreciation of our legacy, as well as their strong leadership, distribution advantage and marketing expertise that give us confidence in a bright future."
Of course, this is just the next step in a long saga for the venerable company. The first step took place when the McIntosh founders sold the company to Clarion Corporation in 1990. Clarion, a Japanese car audio company, introduced several changes including getting the high-end home component manufacturer into the car audio and the home theater businesses.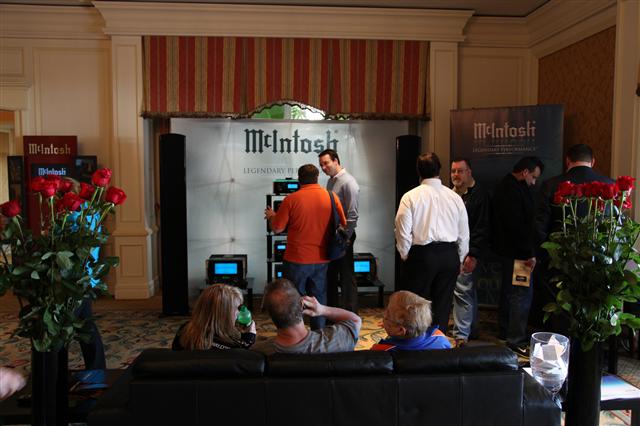 Clarion was unhappy…
However, Clarion was said to be unhappy with the cost of renovating the company – rumored to be in the tens of millions of dollars above and beyond the initial purchase price. So, in 2003, Clarion divested the company by selling it to D&M Holdings which, at that time, was owned by Ripplewood Holdings Japan, Inc.
In 2008, Ripplewood – in an effort to raise capital for additional acquisitions – sold the company to an investment group led largely by Bain Capital. And while Bain has been mostly in the background, they did proactively engage in a large-scale change in management – including executives coming and leaving  McIntosh.
Could be the best fit…
In this instance, some stakeholders say Fine Sounds could be the best fit yet. With a history of offering brands such as Sonus Faber, Audio Research, Wadia Digital and Sumiko – the company is obviously in the high-end business. The thinking is that this type of company should drive greater synergy than exists at D&M, where the other brands are more mainstream and really are in a different business.
"This acquisition represents a strategic direction for our company to be a leader in the international luxury audio arena, and to have products that are the best in the world in their category," said Fine Sounds Group CEO Mauro Grange. "With the distribution synergies we will have with our other outstanding brands, McIntosh will be positioned for substantially accelerated global growth."
At the same time, Fine Sounds' plans are not clear. In the original press release, the company makes reference to "McIntosh is now poised to elevate its brand to even higher acclaim, expand its distribution as well as its reach into new international markets." Just what is meant by "expand its distribution" is not clear.
Relatively small player…
Fine Sounds employs 250 people and says its revenues are $70 million. If this is their global volume, this is a relatively small company. McIntosh may be one of – if not the – biggest acquisition for them. However, it is not clear just how much business McIntosh does.
Behind Fine Sounds  is Quadrivio, an Italian private equity company. Quadrivio says it currently manages a total equity in excess of $300 million. According to the Quadrivio website, they currently have two funds under management – Q1 & Q2.
Noticeably absent…
The fund they designate Q1 is a $100 million package and is the likely destination in which McIntosh will be placed. The Q1 fund has already invested in eight other companies including Symphony (high-end loudspeakers), eWork (employment agency), Sonus Faber (high-end loudspeakers), Audio Research (high-end tube amplifiers), Wadia, Rossopomodoro (restaurant chain), RGI Group (software & services for the insurance industry), and Emmeci Group (box manufacturer).
Noticably absent from any of the hoopla surrounding this acquisition was any type of statement from either D&M Holdings or Bain Capital. This is unusual as the seller generally participates in the announcement. Certainly, when Ripplewood Holdings sold D&M to Bain Capital, they participated in the announcement. Why there was this lack of participation remains a mystery.
For the moment, McIntosh company executives are telling dealers, salespeople, and reps that "nothing is going to change." But…as one source told us, "acquirers always say that."